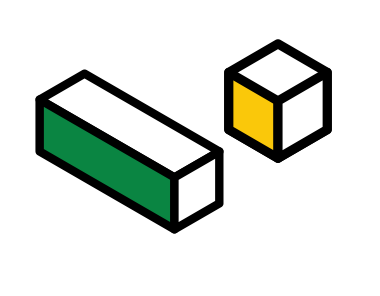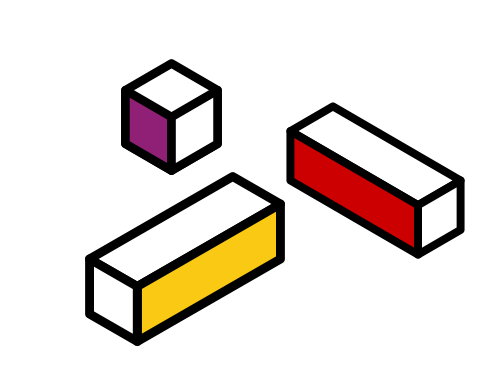 Picking The Right Digital Marketing Agency in Singapore For You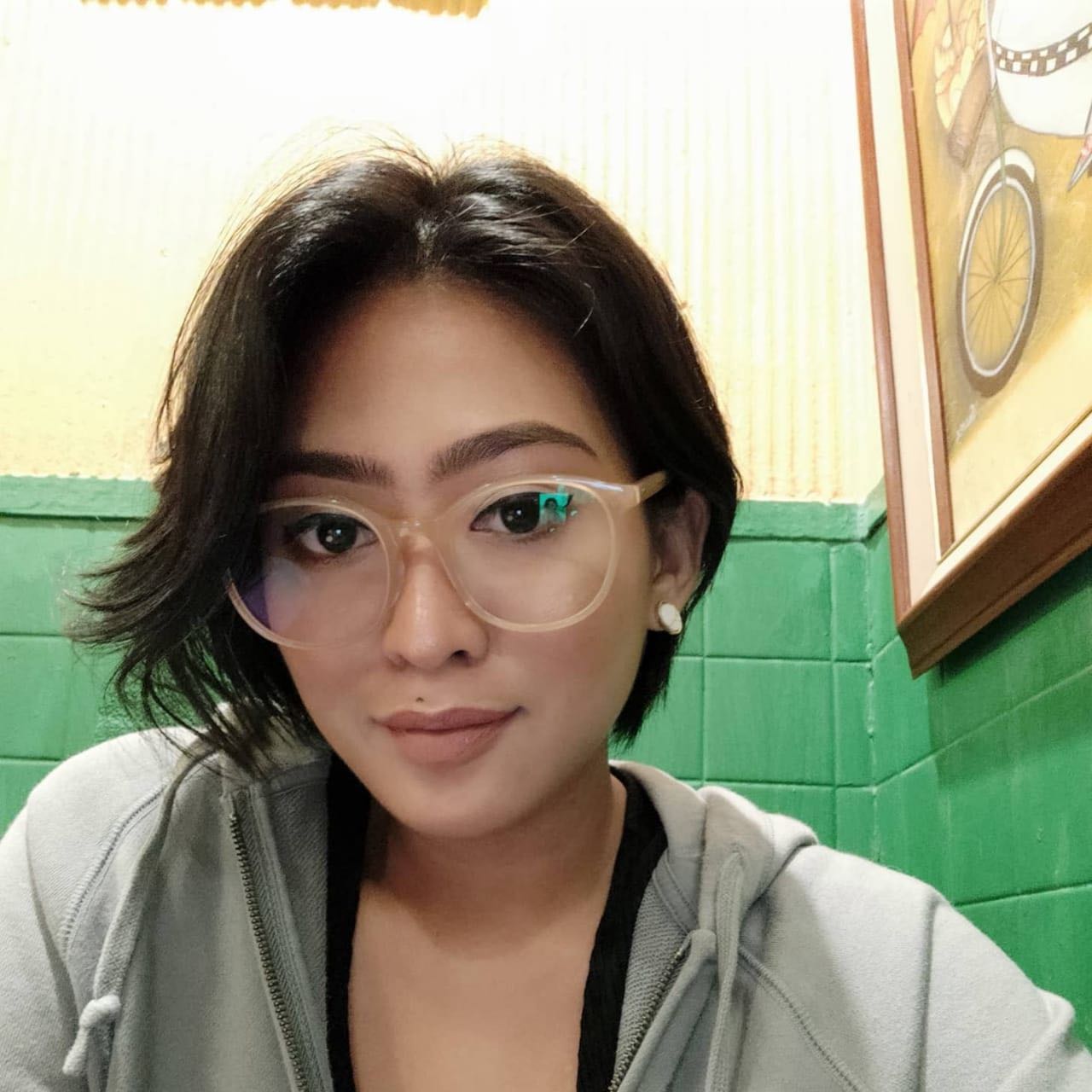 Inah Espinola
01 Nov 2021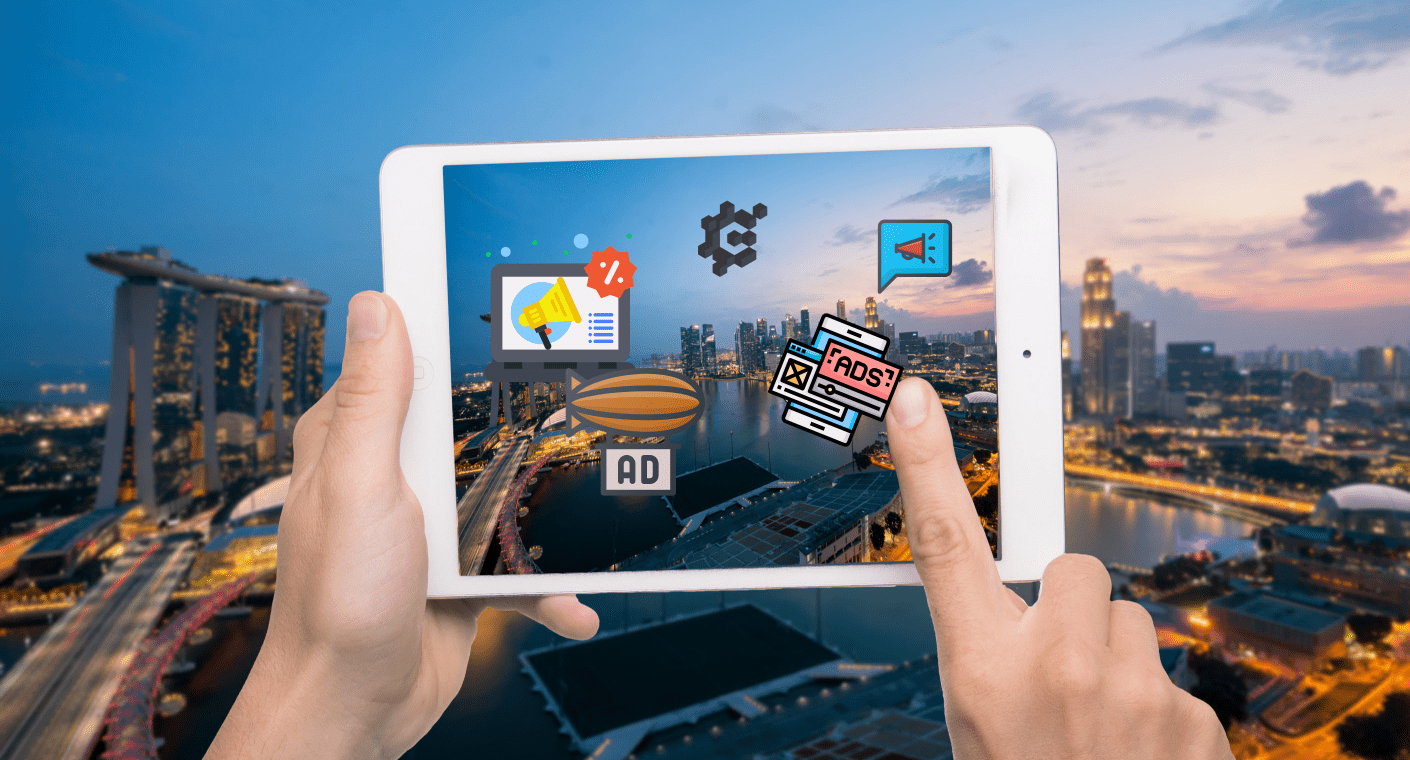 Digital marketing has played an essential role in the growth of companies in the 2020s, and it will continue to do so into 2022. Marketers are now focused on how they can leverage digital marketing to get their companies back on track. Digital marketing agencies like Construct Digital are more important than ever when you consider the current landscape the world is in.
If you are considering hiring one, here are some important things to keep in mind.
What is Digital Marketing?
Consumers rely heavily on digital means to research products. For example, Think with Google marketing insights found that 48% of consumers start their inquiries on search engines, while 33% look to brand websites and 26% search within mobile applications.
Digital marketing refers to any advertising delivered through digital channels such as search engines, websites, social media, and email. By using these online media channels, companies can reach out to consumers who are on digital platforms to endorse their goods and services.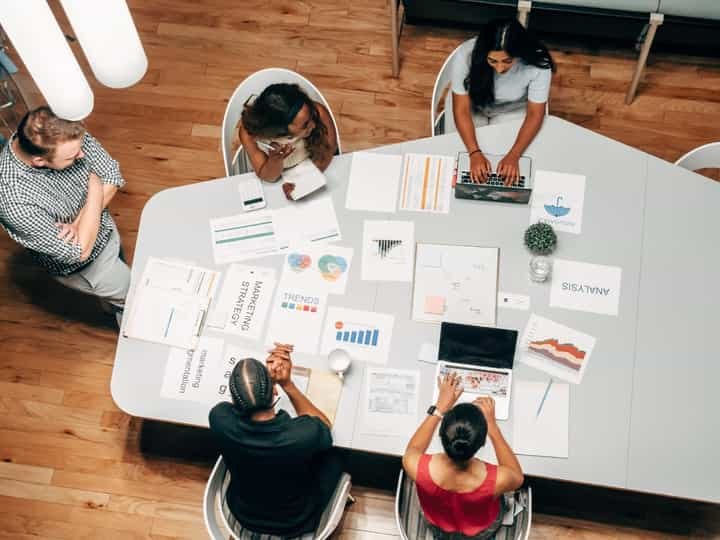 What is the Purpose of a Digital Marketing Agency?
Digital marketing agencies are here to offer a wide range of services to businesses to help them reach and retain customers successfully. This may include the development of a new website, but will also involve ongoing work like social media promotion and search engine optimisation.
Depending on the marketing strategies, budget, industry and timeframe approved for the marketing efforts, the digital channels will vary.
The digital marketing agency is responsible for all of the tasks related to implementing and maintaining your digital marketing efforts. They usually have a key member of their team, typically an account manager, assigned to you as your liaison. Your liaison will keep you up to date with the progress of the marketing efforts.
So what exactly does a digital marketing company do? While you may not require all of these for your business, they offer services such as:
Website Design

Website Optimisation

Content Optimisation Content Curation

App Development

Search Engine Marketing

Social Media Marketing

Video Marketing

Mobile Marketing and Integration

Multi-channel Marketing

Email Marketing

Online Branding
Who Needs a Digital Marketing Agency?
The world has pivoted to digital and the recent pandemic has more or less completed this shift. As such, every company in the world, no matter how big or small, needs to incorporate one form of digital marketing to grow their reach and attract new customers. However, most businesses don't know the best online approach that could help them rule their market niche. Some are still reluctant to enlist the help of an external partner.
We have put together a list of considerations to see if working with a digital marketing agency is the right option for you:
You're Juggling Everything
Managing social media, web updates, and email marketing on top of all your other business priorities may indicate that you're stretching yourself too thin. If that is the case, you're not alone. If you are attempting to manage too much, it is advisable to switch your focus to your strengths and reach out to an agency that can work on digital marketing initiatives you need serious help with.
You Don't Have Future-Planning
Are you thinking of your marketing goals a month ahead? Short-term thinking oftentimes leads to failed campaigns and a lack of successful content. You need to think of your digital marketing in terms of short-term and long-term goals. Working with a digital marketing agency will allow you to think about 3, 6, and 12 months in advance.
Your Sales and Leads are Declining
Have you noticed a decrease in sales? It might be a good time to hire a digital marketing agency to help you build an inbound marketing strategy that reaches your key customers where they are online with the right content, so they can see it when they want to. If you work with a digital marketing agency, you can create a plan that combines your sales process with marketing strategies that lead to good leads for your sales team. This method of finding leads saves time and helps your sales force be more efficient.
Your Website Isn't Updated
If you want to remain competitive, you need to have a responsive and mobile-friendly website immediately. With a consumer base that is more digitally savvy than ever, if your site isn't responsive and giving relevant and timely information, you're losing out.
You Aren't Sure if Your Marketing is Working
If you don't monitor social engagement or track other relevant KPIs to your marketing objectives, you're missing out on tremendous opportunities to gather meaningful insights from your audience. Whether it's a lack of tools or expertise to measure and analyse data, you might want to consider hiring a digital marketing agency with the resources to help you.
You Lack In-House Skill Sets
A digital marketing strategy involves multiple elements. It requires knowledge and skills of graphic design, website development, and social media as well as other facets of the digital space. Digital marketing agencies offer specialists in each field who can assess your company's needs and build a personalised plan based on where your company has the most growth potential, or what you need immediate help with.
Your Competitors are Leading Online
If your competitors are successful on the internet when you're not, that should be the loudest wake up call for you. They see how digital marketing improves their business, so they are investing in it. If you want to combat this, you have to be as good or better than them.
You Need Fresh Ideas
If you're looking for a new way to market your product or service, then hiring a digital marketing agency is the way to go. You can uncover new perspectives that you have not thought of before by bringing in an external set of eyes. Agencies have clients in a wide range of industries. They can apply what they have learned in a different industry to your business. This can lead to huge improvements that you would never have experienced before.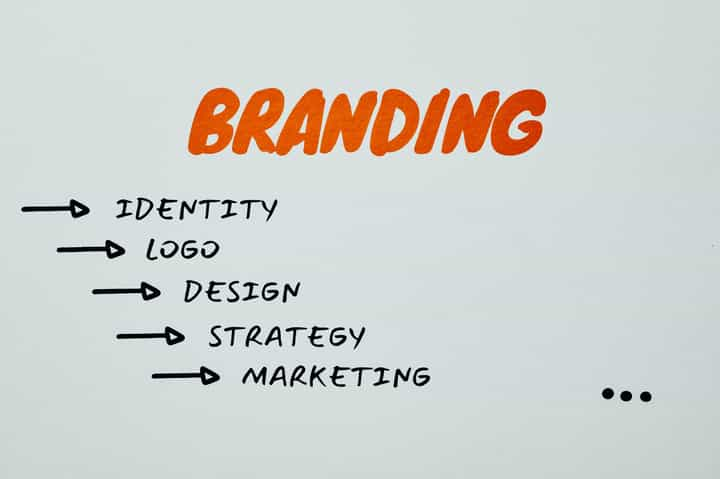 What Can You Expect From Engaging a Digital Marketing Agency?
Companies work with digital marketing agencies because of their expertise in online marketing. Agencies know how to best use the latest digital marketing tools and strategies.
When working with a digital marketing agency, there are specific things you can expect:
A Digital Marketing Agency Can Grow Your Organic Website Traffic
Digital marketing is about getting as much traffic to a business website as possible. Digital marketing agencies have marketing professionals who are familiar with the ins and outs of inbound marketing. They can increase organic traffic to your website from people who find your website through a search engine. Your website will attract more leads and cost less. Better quality leads will increase the likelihood of a purchase.
A Digital Marketing Agency Can Generate Sales-Ready Leads
Digital marketing agencies will know your business, your marketing goals and objectives, your sales funnel, and your ideal targeted audiences. They can help you deliver the right message at the right time to each lead within your sales funnel.
A Digital Marketing Agency Can Expand Your Brand Reach
Digital marketing agencies know how to expand your online reach because they specialise in promoting brands online and creating online relationships with customers. A digital marketing agency can help you get better visibility for your website from the research and development done through it. If you use a digital marketing agency for your social media marketing, you will gain an additional online presence on various social media platforms.
A Digital Marketing Agency Can Improve Your Marketing From Top to Bottom
Your digital marketing agency should feel like an extension of your in-house marketing team. It will address what your internal marketing lacks in terms of digital marketing know-how and time.
A Digital Marketing Agency Can Allow You to Focus on What You Do Best
You should be focused on improving your operations and giving customers the best possible service. You are an expert in your industry, but not in digital marketing. If you want to get the best results from your digital marketing, you need an agency that already knows how to do it.
How Much Does a Digital Marketing Agency Cost Per Month?
Depending on your requirements, hiring a digital marketing agency may require a considerable investment. The price of a marketing campaign can be determined by four factors: the level of reach you want, the skills you require, the channels you're looking at and the rate the agency offers.
The estimated cost for digital marketing campaigns in Singapore ranges from $2,500 to $12,000 per month for small to medium-sized companies. Multiple services are already included in this average.
For an entire year, businesses can expect to spend around $30,000 to $145,000 for digital marketing services alone. Keep in mind that digital marketing is a continuously evolving strategy, so there's a huge chance that your budget will change.
The cost of digital marketing for small to medium-sized companies in Singapore can range from $2,500 to $12,000 per month.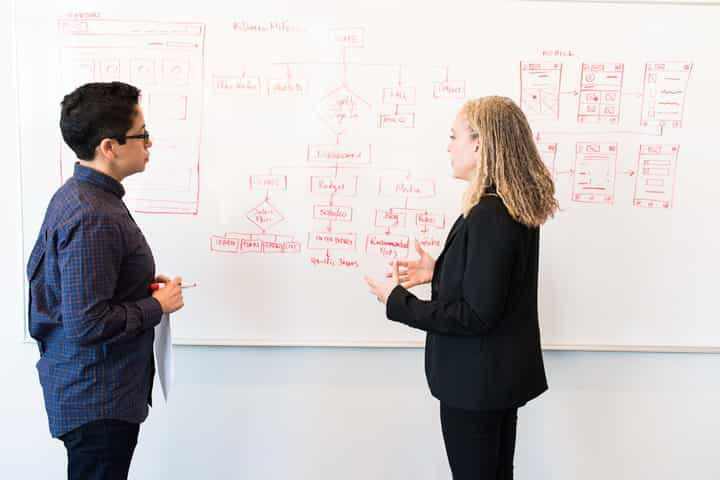 How to Find a Digital Marketing Agency?
It is important to assess the needs of your company before hiring a digital marketing agency. Do you need help with redesigning your website or changing your content? Evaluate your company's marketing skills, strengths, and capabilities to determine whether an agency can benefit your business. You have to know your goals, budget, and degree to which you want to be involved in the deployment of a digital marketing campaign.
All these will give you a better idea of whether or not working with an agency is the right choice. You will know what digital marketing services your business needs.
If you're looking to hire a digital marketing agency, there are a few questions you should ask.
Do you have a project manager or contact person in the agency?

Is the work done by in-house specialists or by people on their own?

How large is your contract relative to the other ones?

What online tools and software do they use?

Do you know how much of your budget goes to administrative costs?

How does a good client look for the agency? Or a bad client?

How will the agency communicate the success metrics to you in meetings?

What can you anticipate from the first 90 days of your contract?

How often will you be notified of the status of your digital marketing campaign?

What is the pricing structure of the agency?

Is there any proof that they have succeeded at work with companies like yours?

Is their work recognised by industry awards?

What do their testimonials, BBB ratings, or Google Reviews indicate?
Before handing over control of your marketing to a digital marketing agency, you want to make sure you are making the best decision for your business. Looking for a B2B Marketing Agency? Read our Guide on Hiring a B2B Marketing Agency.



Is a Digital Marketing Agency Right For Your Business?
Business owners who are already busy with other things have a hard time with the task of digital marketing. A good digital marketing agency partner can make a big difference.
It isn't admitting defeat if you reach out to a digital marketing agency. It means that you want to take your business to the next level and you will use the expertise and knowledge of a highly trained agency that has experience in all areas of digital marketing.
Your bottom line is dependent on who you choose as a digital marketing partner. The wrong one can drain your budget and hurt your branding. It pays to determine what type of digital marketing agency is right for you.


What is a Full-service Digital Marketing Agency?
A full-service agency can manage all aspects of a company's digital presence. They help clients with the strategy and execution of many other parts of digital, such as social media, search engine optimisation, content strategy and creation, and more, even if they only focus on one area.
They deliver an integrated digital strategy that includes different services. Your company can start a coordinated effort when it comes to its marketing and advertising initiatives. Each of your strategies, from SEO to PPC, support one another and work towards your overall goals, like increasing your brand awareness, sales, and revenue.
Companies work with digital marketing agencies for a few reasons:
Align online marketing strategies

Improve web marketing and advertising results

Maximise the time of in-house team members

Expand digital marketing strategies

Access specialised skill sets in one place

Each of your strategies should support each other and work towards your goals, like increasing your brand awareness, sales, and revenue.


What is a Boutique Digital Marketing Agency?
Boutique digital marketing agencies mostly work on creative or niche projects and provide limited but more specialised services, often not dealing with media planning or market research.
Companies and brands prefer to work with small digital marketing agencies that understand their company better than big digital marketing agencies because of the popularity of digital advertising. Boutique digital marketing agencies focus on the needs of brands and can provide a lot of benefits.
Boutique agencies can provide specific advantages for your business:
The cost for businesses is lower than other agencies.

Since the person who takes care of the project is the one who will turn to you for any problem, it's possible to solve your problems in a shorter time than other big agencies.

They create striking ideas with their team following trends that can create success for your business.

Working with data that is constantly updated helps the production of strategies by understanding the wishes and needs of the target audience.

They can easily capture the target audience with the work they will do by adopting a brand-specific working principle.

The project can be managed consistently by the same team, instead of being managed manually by many departments

.
Is there a Best Digital Marketing Agency in Singapore?
Singapore is performing well in the digital sector. It has found the pulse in the digital world, which is the reason why many are crowding for digital marketing services in the country.
While it's often hard to definitely term an agency as the 'best agency in Singapore', we instead advise clients to find the best agency for them in Singapore. There are hundreds out there so the selection process can appear daunting at first -- but the good news is you can take your time when making your choice.
While you should certainly look at things like an agency's portfolio of past work, their track record, testimonials, and even their industry-specific expertise; it's possibly even more critical that you also assess working chemistry with your account servicing team. Always ensure you ask to speak with the team that will be managing your account day-to-day, and feel comfortable with them -- especially your Account Manager.
While we're clearly a little biased here, we do like to think Construct Digital is one of the best digital marketing agencies in Singapore. We've been in business for over a decade, have an extremely strong track record, won several awards; and most importantly, are very passionate about the work we do.
Here's a little more about us:
Construct Digital
If you need a data-driven agency that promises a marketing solution with results, Construct Digital is the answer. With the proven ROI and the effective reduction of lead cost for its B2B clients, CD uses multiplex channels and strategies to help business owners drive optimal sales and results. The agency has remote teams working from across Southeast Asia, giving it a unique regional footprint and understanding to leverage its clients in local markets.

Digital marketing agencies are like hiring a new employee.
Agencies and their clients need to work closely together to meet the fast-paced nature of the digital and social world, as well as the challenges of constant competition, changes to customer needs and wants, and rapid technological developments.


The right agency can help you generate a sizeable revenue, give you peace of mind, and allow you to avoid the cost of setting up a team in-house. You can focus on what you are good at and not worry about online presence.

Construct Digital is an independent digital marketing agency that has been working with SMEs and MNCs within and outside Singapore. We leverage data-driven insights, multi-channel digital strategies and the latest marketing technologies to help our clients drive ROI and meet their marketing objectives. Our work has been consistently recognised by prestigious industry awards such as MEA Awards, Markies Awards, Agency of the Year Awards and PR Awards, to name a few.



More insights