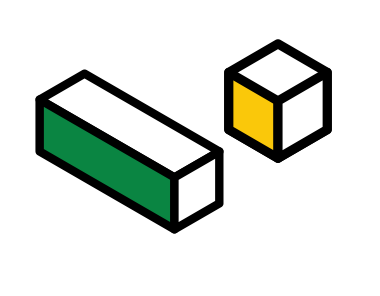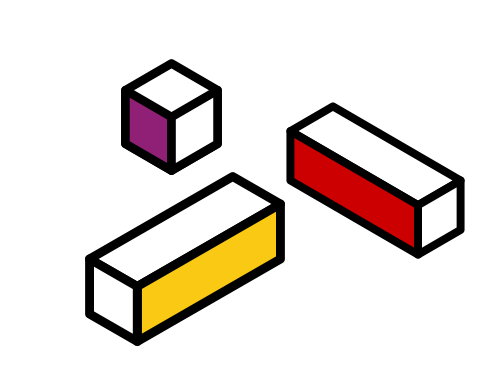 Essential eCommerce Marketing Checklist: Part 1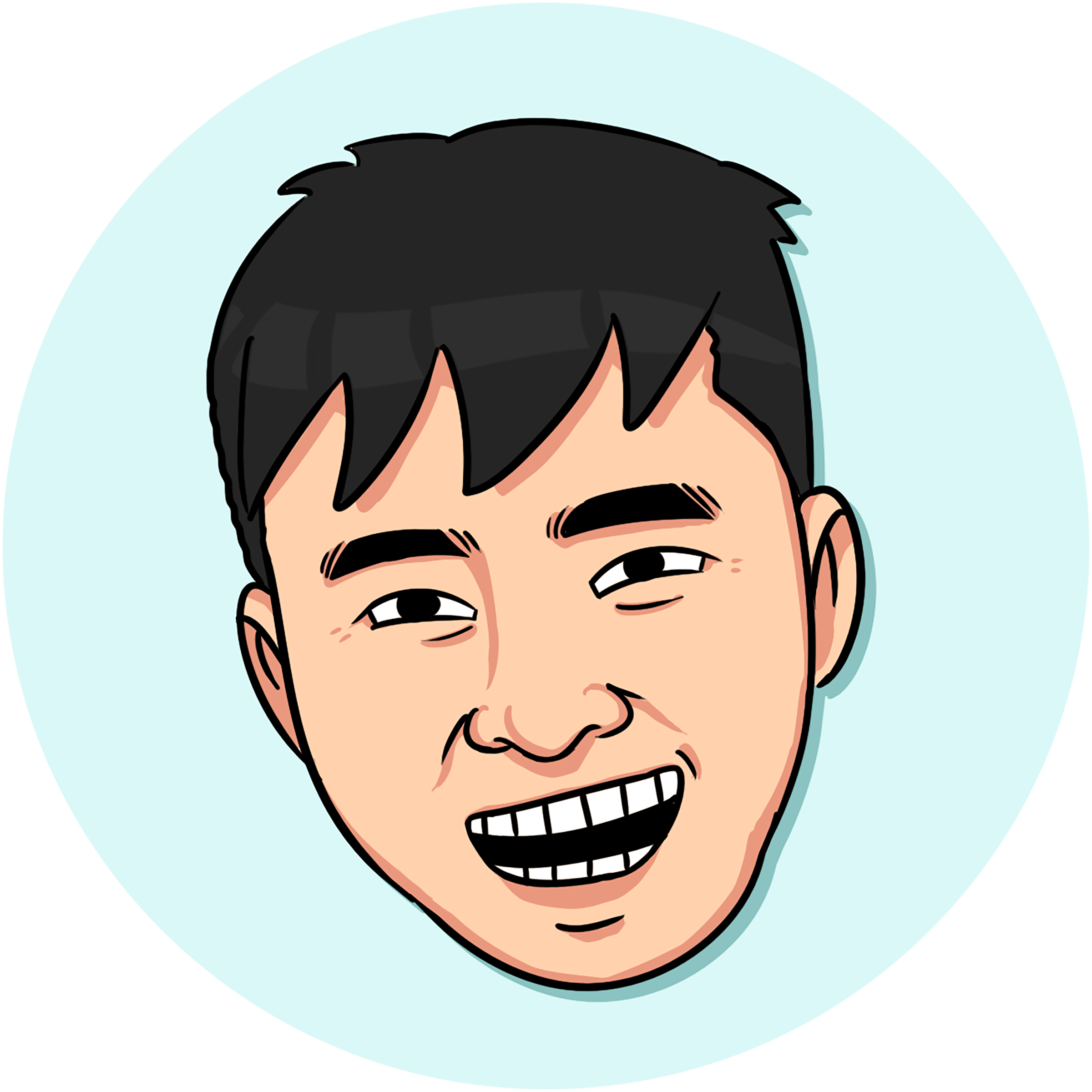 Delvin Ong
22 Feb 2017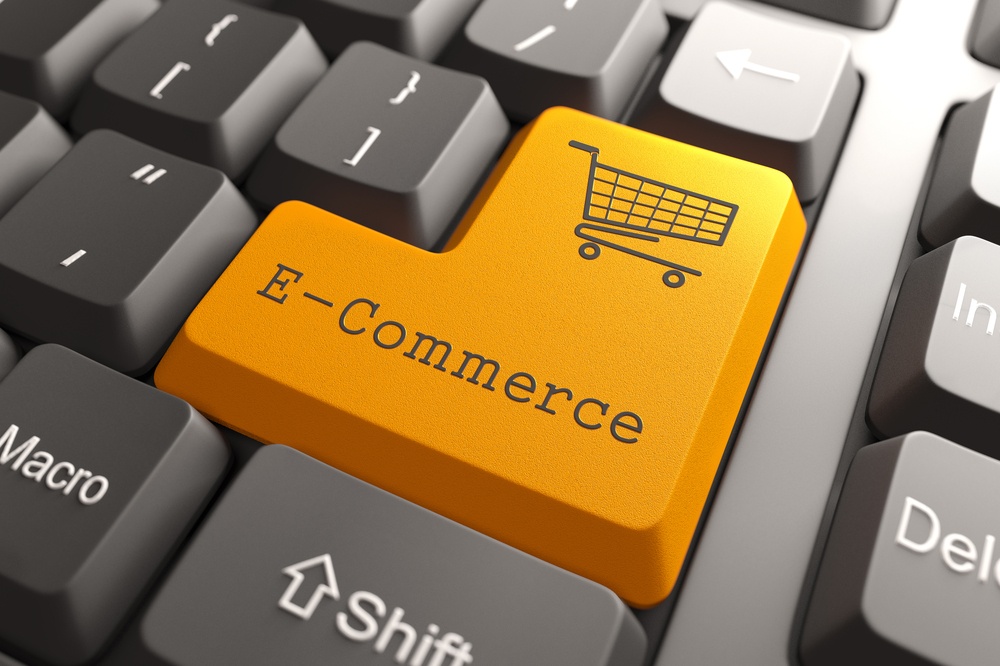 You've got your online store up and running—now what's next? Obviously customers will not just flock to your store; you have to earn them. This requires more than just a barebones product page but an ecommerce marketing strategy that attracts customers, keeps them delighted, and sustains their loyalty.
In this eCommerce marketing guide, we list down helpful and actionable tips to boost your online store. As we have so many ecommerce marketing tips to share with you (we're that helpful), we'll divide the guide into two parts. Enter Part One:

1. Start with a Content Marketing Strategy.
You need a content marketing strategy to attract your target audience or potential customers. Consider the following before doing so:
Persona
The specific type of person at whom your marketing will be targeted. One of the best ways to acquire your persona is by talking about their pain points.
Content Pillars
These are the key themes around which your content marketing will revolve. You'll need to find the most popular content regarding your chosen topic. Try Ahref's Content Explorer to discover the most shared and most linked content about a particular topic across the Internet.
Keyword Research
You need the proper keywords to optimise your rankings in search engines. Use a keyword search tool like BuzzSumo to get the scoop on the keywords your competitors are using. Here's a quick guide on how to make the most out of BuzzSumo.
Ready to strategise? Download your content marketing templates here or here.
2. Practice Discipline—Be Consistent With Your Content Marketing Strategy.
Have a content publishing schedule and stick doggedly to it—results may not come in within the first couple of weeks, but over the first few months you will see an uptake in traffic. The key is to stay consistent with your content strategy. Very few people make it to the end, but those who do make it big.
Check out what author and entrepreneur Gary Vaynerchuk has to say about content marketing, patience, and consistency.
3. Share User-Generated Content.
Not only does it give you additional content, it also helps build customers' loyalty and engagement. Remember: Customers are your best brand ambassadors. One brand that does this very well is Warby Parker. The brand sends customers five pairs of glasses to try for free at home. Warby Parker encourages users to post pictures of themselves and get feedback from their friends and loved ones.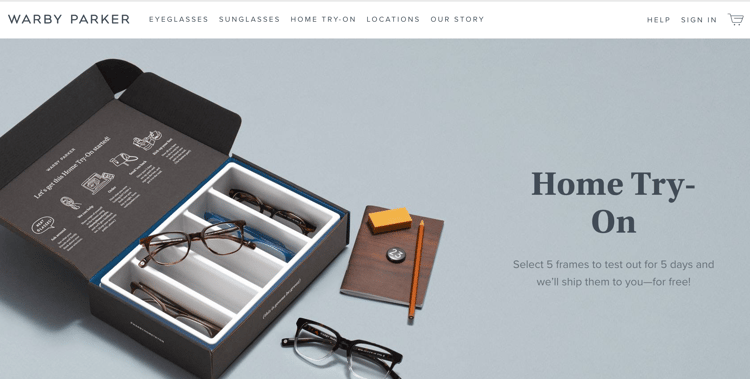 Check out these tools for curating user-generated content.
4. Update Your Site Frequently.
Having fresh content will give you a better chance of appearing on Google search results, so update your products or blog posts on a regular basis. Your customers will appreciate your up-to-date posts as well. Be advised that Google favours more frequent and larger changes rather than less frequent, smaller changes.

Don't have time to churn out blog pieces? Farm them out to ghost writers through freelance writing sites. Here are some popular article writing sites to consider:
5. Use High-Quality Product Images.
Studies have shown that by simply increasing the size of their product images, participating eCommerce sites increased their sales by 9.46 percent.
This isn't surprising—after all, unlike in traditional brick-and-mortar stores, customers only see the product images you choose to display. High-quality images are easily more appealing and increase the products' perceived value.
Be sure to provide alternate views of each product from several angles, and if possible, provide context. Selling jewelry or clothing? Use photos of a model wearing them to enhance the look and feel.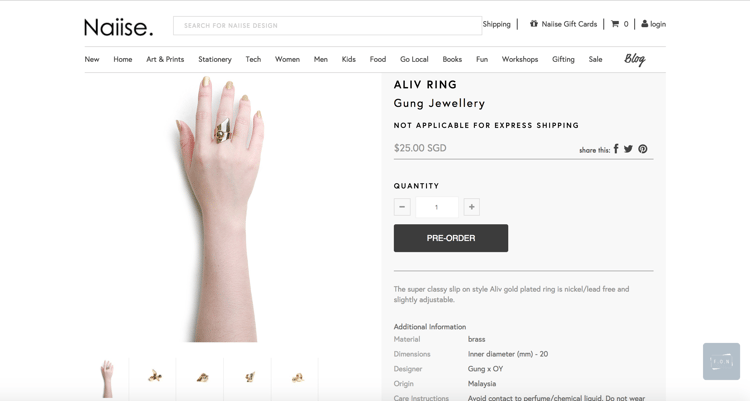 6. Establish Your Site as a Content Hub.
Aspire to be a content hub, a one-stop resource for your readers and other eCommerce sites.
Shopify's eCommerce University is one of the best examples of an effective content hub. It features eCommerce marketing tips, advice articles, discussions, and case studies that can help other entrepreneurs. REI, an outdoor equipment retailer, features helpful articles about backpacking and hiking—two activities dear to their target audience. An enterprise resource planning (ERP) solution provider, SAP has blog posts meant for the small and medium enterprise (SME) owner.
A content hub boosts the credibility of your brand and nurtures your inbound marketing efforts throughout the buyer's journey: awareness, consideration, and decision. When it's time for your customers to buy, yours will be the first site they go to.
7. Institute a Regular Newsletter Cycle.
Having an email newsletter is a great retention strategy to keep customers engaged and updated with your eCommerce site.
Maximise the effectiveness of your email marketing strategy by having a regular and predictable cycle for your newsletter publication, so that users know when to expect your mail. While statistics show that you can send up to four emails per week, we don't recommend this number as you may end up annoying your customers. "At least weekly" was the top response among 2,057 adults when asked how often they'd like to receive your email.

That said, make sure you automate these processes by using email marketing platforms, such as MailChimp and GetResponse. Looking for something more powerful? Check out HubSpot, which comes with power-packed features that helps you score leads, track each action taken at every touch point, and trigger different emails based on actions and lead scores.
Read: 6 Things Content Marketers Should Know About Effective Email Marketing

8. Know the Latest News and Trends.
Stay on top of any changes within your industry by subscribing to Google Alerts, which show you the latest trends in each field. Get started with these keywords:
Brand Keywords. Know what people are saying about your brand.
Competitor Keywords. Spy on your competitors and what they are up to.
Thought Leader Keywords. Find out what industry leaders are saying, engage in the conversation early, and model your strategy in response.
Product Keywords.

Tip: Don't overdo it. To prevent an influx of irrelevant searches, add "country" to the start or end of your keywords.
9. Increase Your eCommerce Knowhow.
Never stop learning. The more you know, the better you get at producing and executing eCommerce marketing campaigns. Start with these posts that we highly recommend:
10. Write About Your Competitors—It's Okay!
Someone's going to write about your competitors anyway, so why don't you be the one? Your users will appreciate having a direct comparison of your products against those of your competitors. You may even consider linking out to them. Just make sure you add a no-follow tag to your outbound links, by adding a rel="nofollow" attribute to the <a> tag.
11. Go Crazy with Infographics.
We all love visualised information, which is why infographics are so popular. They're quick to process, prevent information overload, and can be more engaging. Communicate through infographics to effectively tell your product's story.
Use easy infographic creation software like Easl.ly that comes with dozens of templates. You can also consider Piktochart to visualise data in an attractive, easy-to-read manner.
One eCommerce site that consistently and effectively uses infographics is Lazada.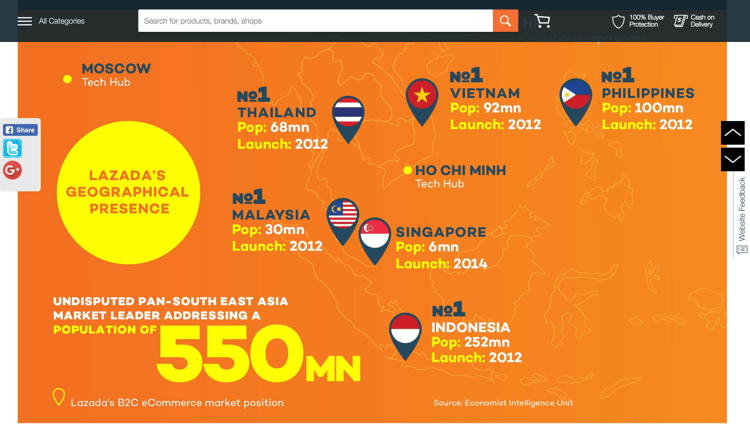 Check out how Lazada uses infographics to capture its development
in markets across the world here.
12. Guest Post on Content Sites.
Get your voice out there by guest posting and having your site linked to other places. Be the leading authority in your field. Appear where your customers may be searching!
No idea where to start? Guest Post Tracker publishes a list of niche blogs that accept guest posts across a wide range of categories.
13. Expand Your Existing Content with the Skyscraper Technique.
Creating brand new content can be time-consuming. Rather than building "wide" and writing entirely new articles, you can choose to build "tall" on existing content that you already have.

Find three to five awesome articles or listicles that you've already written and build off them, combining the best points and making them 20 percent longer with additional details, new insights, and more. SEO guru Brian Dean claims to have increased his organic traffic by 110 percent in 14 days purely by using the Skyscraper Technique—that's a more-than-doubling of organic traffic!
14. Increase Your Base with Podcasting.
Depending on your business product and industry, podcasting can be a great way to increase followership and grow your tribe.

Create podcasts and speak about relevant topics or answer questions that your customers typically have about your brand or product. This will increase your interaction with customers and eventually build loyalty to the brand. If you run out of topics for podcasting, consider inviting guests to your show, such as professionals and experts from your industry.

A great example of podcasting is Nathan Hartono and his Good Hang podcast, where he brings in guests to talk about interesting topics.


15. Record YouTube Videos (It isn't as difficult as you think!).
Video is the king of content in social marketing. Did you know that a video can increase conversion rates by 80 percent, make 64 percent of users more likely to buy a product, and increase email clickthrough rates by 200 to 300 percent?
This works especially well for really niche products—think an online store selling square watermelons or plants in the shape of animals. In most cases, all you need is a smartphone and some free video editing software.
If you're simply looking for the most idiot-proof and user-friendly video editing software, try using Explaindio or VideoMakerFX. These are drag-and-drop video editing tools loaded with templates. You can also check out Content Samurai, an online video editing tool specifically designed to help you with video marketing.
Read: Viral Video is Not a Happy Accident: An Interview with Aashish Chopra
16. Remember the Special Occasions in Your Customer's Life.
Reach out to your customers during memorable occasions. This will encourage them to maintain their patronage and engage with your store.
Here are some special occasions to get you started:
Birthdays (A gift is a must, isn't it?)
One Year Anniversary Since First Purchase
Important Sales Period or Festivities (Black Friday, Boxing Day, 11/11, New Year)
Tools like Conversio help this process through a variety of automation features.
17. Automate Your Social Networks.
Running a social media page for eCommerce marketing requires a social media calendar that schedules posts at appropriate times. You can use social media automation tools like Buffer and Hootsuite to bulk upload or schedule your posts.
Tip: Get their business versions, so your team can collaborate directly on these tools for approval, commenting, and edits.
18. Diversify Your Social Media Presence.
Facebook, Instagram, Twitter. It's important to have a social media presence on these behemoth platforms, but don't be afraid to explore non-conventional social media channels. Not only will your brand benefit from additional social media link juice, but using lesser-known social media channels also enhances your brand presence across the digital landscape.
Some not-so-conventional social media platforms include:
19. Automate Feedback Collection.
Getting customer feedback is an essential aspect of doing business. It will help you find out why people are not converting on your site.
To automate feedback collection, use tools like WebEngage, a popup that surveys customers from within your site without redirecting away from the page.
Popular questions to ask include:
Things they liked the most about your brand
Things they liked the least about your brand
What they hope to see in the future
Willingness to recommend (1-10 Net Promoter Score Model)
20. Unlease the Full Potential of Location-Based Targeting.


If you know the demographics of your target audience, such as age group, purchasing power, or sex, you can run geo-targeted ads.
Users within the same geography or cluster typically share the following:
Spending Power
Spending Habits
Culture
Interests
Age Group
The more specific a marketing approach, the better its results, and tailoring your approach to these shared attributes can make your marketing more effective.
21. Brand Yourself with Your Own Personal Flavour.
Human beings associate better with people than with brand logos or abstract concepts. So why not put a face on your brand? If done right, it can significantly increase trust and rapport.

Gary Vaynerchuk is the face and founder of VaynerMedia and Wine Library, Tony Hsieh represents Zappos...what's stopping you to be the face of your own company? Boost your confidence and find out how to be the face of your brand in this article.
22. Know Your Numbers.


Cash flow is one of the biggest issues that most ecommerce businesses face. Advertising costs can skyrocket beyond your profit margins, so before you implement your paid marketing initiatives, stay on top of these numbers:
Cost of Goods
Advertising Costs
Average Cart Size
Gross and Net Profit every month
Average Customer Lifetime Value
Customer Acquisition Cost
Average Customer Retention Rate
Along with customer feedback, these metrics can help you make decisions about how to change your marketing approach, modify your platform or user experience, or reduce expenditure.

Stay on top of your marketing budget through our Digital Marketing Budget Allocation Kit.
23. Always Have a Plan for Recurring Revenue.
As more competitors saturate the market, customer acquisition costs increase. It always costs less to service an existing client than to acquire a new one. Statistics show that the likelihood of selling to an existing customer is 60 to 70 percent while the probability of selling to a new prospect is five to 20 percent. With this in mind, it's important to have a plan for recurring revenue that acts as a guaranteed source of regular income.
Pivot your product to be subscription-based if possible, to combine with revenue from product sales. Even if you have fewer clients than a competitor, your subscription fees will offset the losses, and you can focus more on customer services for your existing clients.

Read: ROI in Marketing: Lifetime Value (LTV) & Customer Acquisition Cost (CTC)
24. Have a Good Site Categorisation Strategy.
In this eCommerce blog post, we talked about how products on your site should be categorised in a way that benefits the user. Always have parent categories and child categories that make sense, so users don't get lost while browsing for products. In addition, parent categories should also be clickable when the user is still unsure which child category to zoom into.
Don't be afraid to put a subcategory in multiple categories if needed. For example, a leather shoe can be in both the "Leather Products" and "Shoes" categories.
But then again, don't over-categorise. This results in shallow categories and confuses users with too many parent categories. If you have less than five products in a child category, scrap it.
In the first part of this eCommerce marketing guide, we've shown you some of the most important eCommerce marketing tips and tricks that you can apply to your site. We'll have more in store for you in the next blog post.
Avoid hidden charges and choose the correct payment gateways for your store.
Looking for more eCommerce articles? Check out our comprehensive eCommerce resource page.
Image sources and credits:

Header image: ESB Professional/Shutterstock.com
Body images: Pixabay
Images of online shops courtesy of their respective websites
More insights