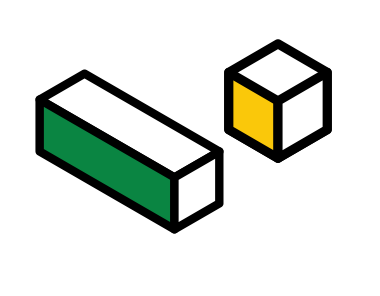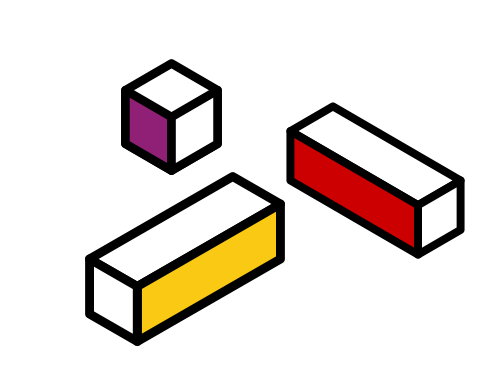 "Social Media Has No ROI"… Because You're Not Measuring the Metrics that Matter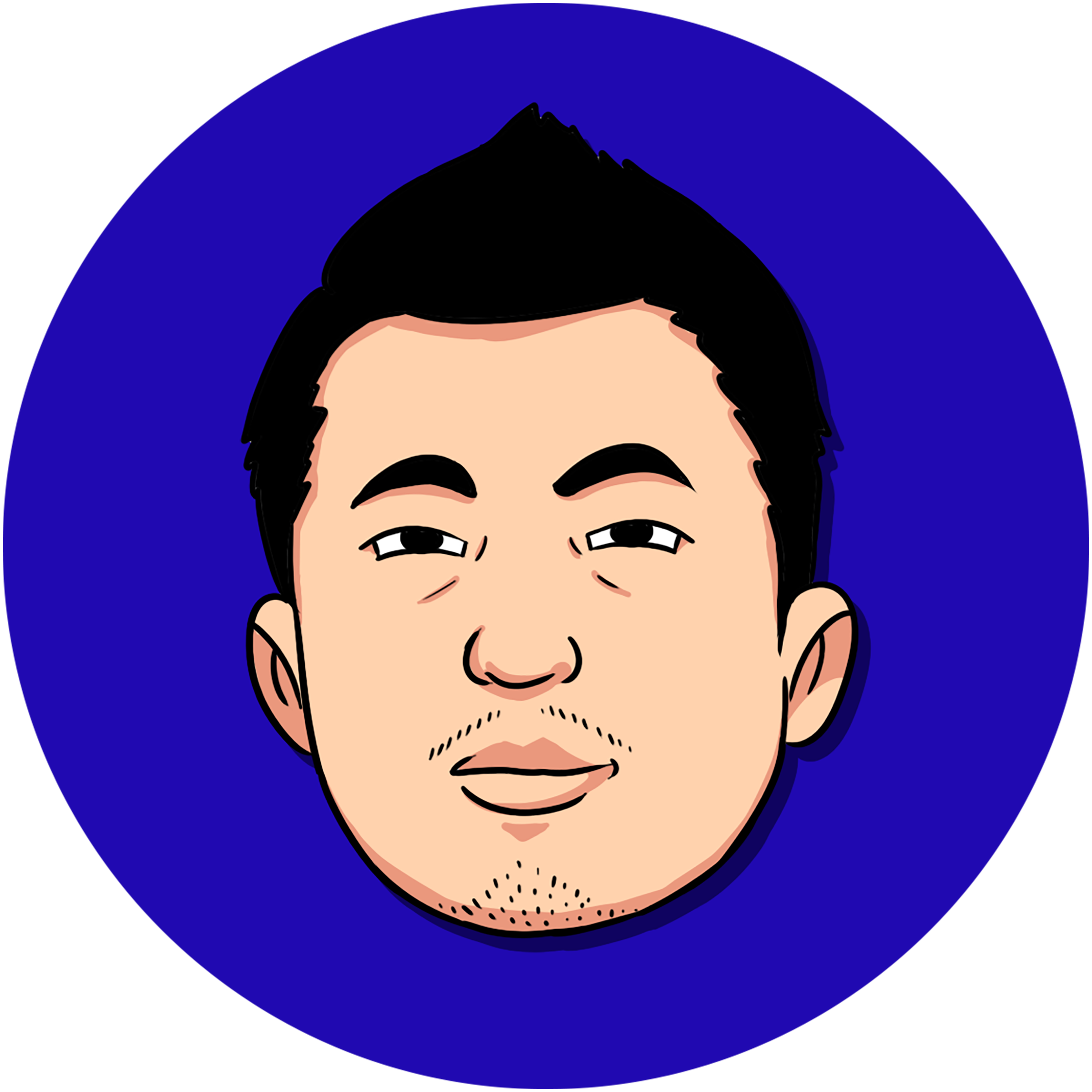 Edwin Tam
28 Dec 2015
Social Media marketing is the new black for digital marketers. The number of Likes, Shares, Retweets (and more) on your posts is now public medals of recognition. That's why they're the marketer's best friend…for brand awareness.
But do you know if the 1,000 Likes on your Instagram photo sold any of that featured product? If you don't have the answer, well – neither do the 41% of companies surveyed by Convince & Convert (source).
We think that it's not right.
After all, Social Media has to have a measurable ROI that your stakeholders (i.e. bosses) can easily grok. This goal is corroborated by 78% of European marketers who felt that they didn't have "complete and up-to-date view on how much they are investing in, managing and delivering social media campaigns" (src: Adobe and Vanson Bourne).
That's what this post is about – measuring the Social Media ROI metrics that matter.
Why Aren't Marketers Measuring Social Media ROI?
The most common refrain that we hear:
ROI is a financial entity, while Social Media is about engagement, branding, and traffic.
Nonsense. We suspect that marketers are simply too relaxed about Social Media ROI as they are no-cost avenues to engage users on – just sign up and you're ready to go. But resources are put on it: time is needed to manage a fanpage, energy to keep up with your competitors, effort to create and disseminate content. So it follows that any investment into Social Media should be tracked to determine its ROI and performance on the business.
Instead we strive to impress with inflated figures from vanity metrics. Think about it, what's the use of Likes and Shares if you're not getting anything back from it?
Related: The 6 Marketing Metrics that Your Boss Actually Cares About
Regardless, there are real concerns:
It's Damnably Tough to Attribute a Sale to Social Engagement
Unless you know the user journey and set up the right tools (e.g. UTM links, Google Analytics, Hubspot tracking codes).


Social Media Gives Too Much Data
Just download the data from any Facebook fanpage in Excel format. It contains worksheet after worksheet of numbers, columns, and rows. How can we get the information that we want now?
All of them could be answered in 3 simple steps: Plan to Convert from Social Media; Track the Right Data With the Right Tools; and Calculate & Present Your Social Media ROI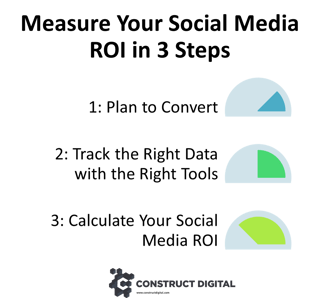 3 Steps to Calculating Your Social Media ROI
Simply put, social media ROI is essentially what you get back – defined in a monetary value - after committing resources to the campaigns. To illustrate, we'll use Sandy Books, an online fictional bookshop, as an example.
Step 1: Plan to Convert from Social Media
Consult with your internal stakeholders on what success means for them. It could be site traffic, leads, subscriptions, downloads, or revenue. Then use Social Media to drive those conversion goals.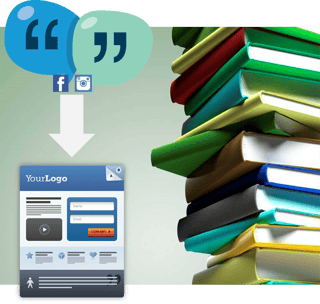 Example: Sandy Books wants to sell 1,000 copies of an eBook this quarter. Knowing that, we would create Social posts and activations, a pop-up shop on Social Media to push eBook sales, and a Facebook event for timed promotions. All of them are linked to a Landing Page where our audience can download and pay for the eBook
Note: The process is usually far more involved as it should accommodate the various stages of the buyer's journey.
Step 2: Track the Right Data With the Right Tools
We'll drown if we had to measure everything. Focus on the data that matters: conversion metrics such as leads, or sign-ups; social engagement such as Likes and Shares. Regardless, you must track/follow every Social engagement that achieves your conversion goal. This is easily done by embedding tracking codes into your shared links.
In addition, free analytics tools are a-dime-a-dozen.
Use Google Analytics as your control centre for incoming leads; the afore-mentioned tracking codes are a snap to create; and most Social Media Channels already have some kind of analytics dashboard (e.g. Facebook Insights).
The challenge is pulling all this information together. For which, we prefer Marketing Automation tools like Hubspot, Marketo, or Salesforce.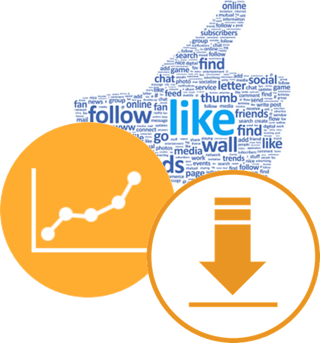 Example: Back to Sandy Books. The eBook sales is the goal. We want to measure social engagement: Likes, Shares etc; website traffic from Social Media channels; and number of eBook downloads due to this traffic.
We'll use two analytic tools: Facebook Insights to measure Social engagement; and Google Analytics to track traffic via your unique tracking codes, and conversion from visits into sign-ups into sales. Alternatively, we could also track everything from the Hubspot Dashboard.
Step 3: Calculate & Present Your Social Media ROI
Give each metric and data in your conversion plan (e.g. Likes, Visits, Leads, Sales) a dollar value so that stakeholders can compare the cost (or revenue or profit) across Social Media efforts. Always measure the effects for a time frame (e.g. month, week, day), and compare them across the same time frame.
Also, you'll want to calculate ROI for your Social Media efforts. The specific ROI that you want to calculate depends on your Conversion Plan.
Example: Sandy Books ran ad campaigns on Twitter and Facebook.
For this campaign, we'll calculate these Marketing ROIs: Customer Acquisition Costs (CAC), and Marketing Originated Customer %. The former is about finding out how much it costs to get a customer, whilst the later is a ratio that shows what new business is driven by marketing.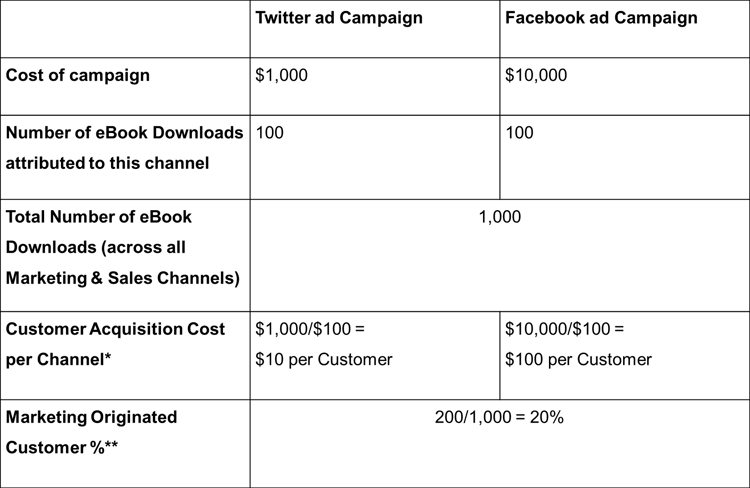 * More about this ROI metric in Always Get The CAC
** More about this ROI metric in The 6 Marketing Metrics Your Boss Actually Cares About eBook
As you can see from the table, Twitter ads are more efficient at getting customers ($10 per customer on Twitter vs $100 for Facebook). And 20% of all sign-ups are due to these ad campaigns! Remember to highlight it – you'll want credit for your efforts!
Lastly, Always Optimise and Fine-tune Your Campaigns
Made the report, presented it, stakeholders loved it!
Now, make your campaign more efficient. In the earlier example, we would probably recommend Sandy Books to focus on Twitter over Facebook, and allocate budgets accordingly. We'll implement more aggressive marketing campaigns to improve on the Marketing Originated Customer %. And repeat steps 1 to 3.
Hopefully, this post shows that you can measure ROI on Social Media in three simple steps. This will certainly help your marketing campaigns stand out, particularly when everyone else is saying otherwise.
Need help with reporting marketing ROI metrics? Download our free ROI Report Template.
Like this blog post? Subscribe to our ROI in Marketing series.
Header image from Tiny Little Monsters
More insights