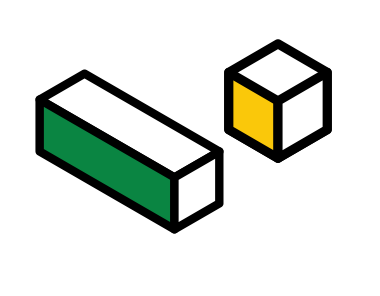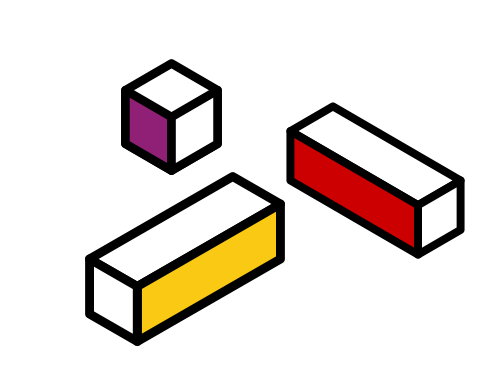 It's Not About You, It's About Them: Understanding The B2B Marketing Buyer's Journey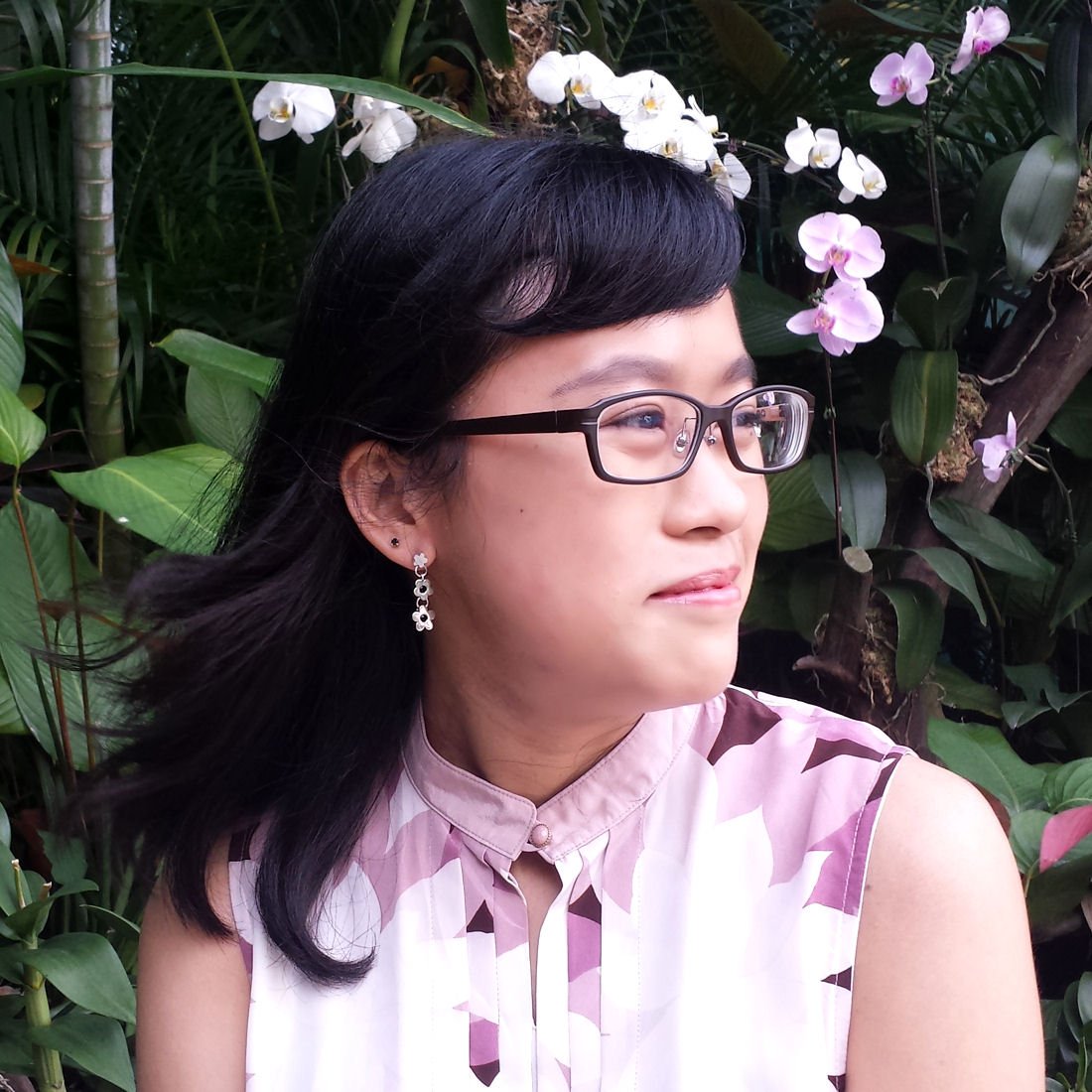 Ying Yi Wan
16 Feb 2016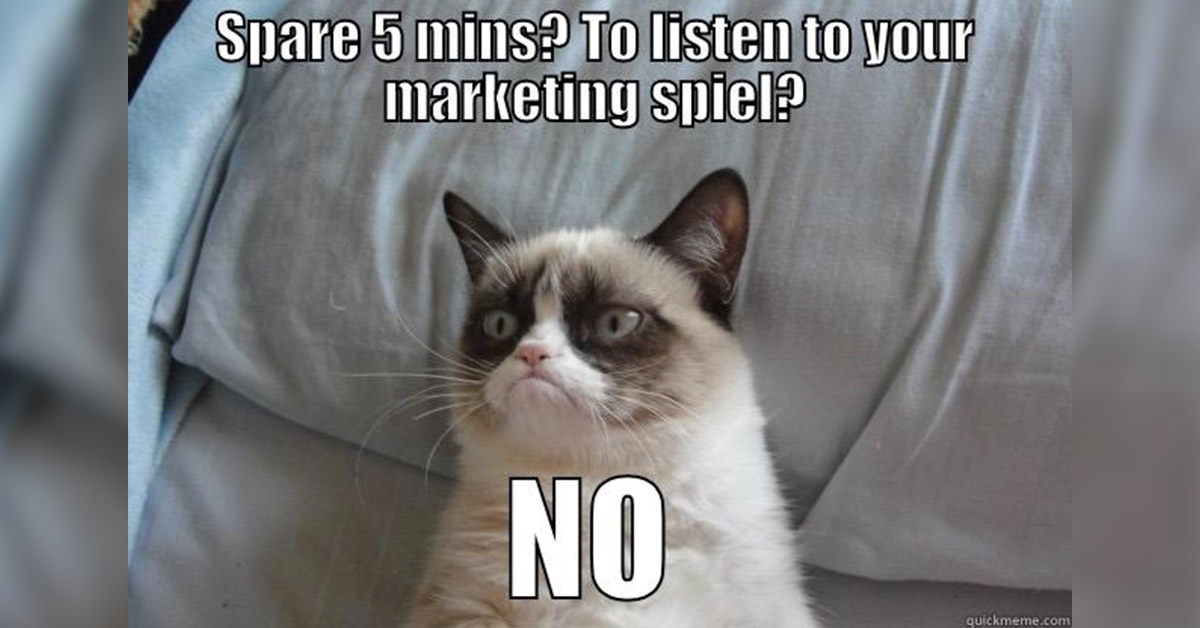 It's a common scene outside the MRT train stations in Singapore. A bunch of insurance agents wait with clipboards in hand, poised to zoom in on potential prospects. If you are deemed "worthy", they approach with a big smile and launch into their pitches.
At this point, I'd just walk away.
I certainly know being insured is important. However, I am usually on my way somewhere, and the last thing I want to do is listen to a complete stranger extol the benefits of some life insurance policy. I think many people also feel the same wariness about being approached by insurance agents out of the blue.
Say what you want about the awesomeness of your product, but if you approach the right buyer at the wrong time -- that's just invasive.
I wrote about knowing your buyer like your friend in my buyer personas post.
Here, I'll write about using that knowledge to approach your buyer like your friend, not an overzealous insurance agent. Effective marketing campaigns make the buyer the focus. Aside from knowing your buyer persona, you need to know where your buyers are in their buyer's journey to help them.
Your Product is Not That Important. The Buyer Matters More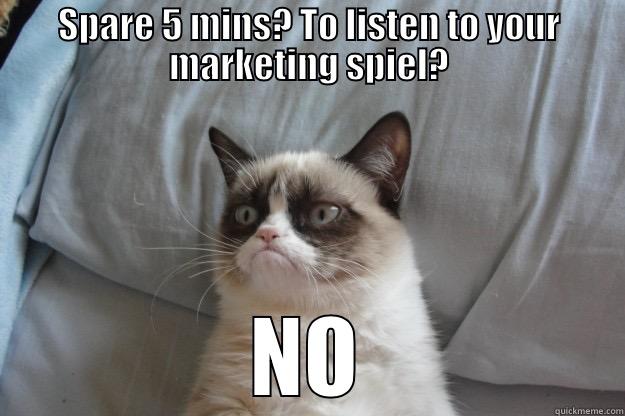 Newsflash: The vast majority of your audience does not care about your product/ service[1].


In fact, it is easy for your audience to ignore you if they are not interested in your marketing. We want to be in control of the information that we receive. Cold calling[2] and SMS marketing[3] took a hit when Singapore introduced the Do Not Call Registry in 2013.
What your audience really cares about is how you can help them with their challenges -- particularly for B2B Marketing.
This is why a buyer-centric model like the buyer's journey is so critical to marketing campaign success. The buyer's journey is essentially the active research process your potential customers undergo leading up to their purchases[4].
The types of challenges your buyers face depend on the stages of the buyer's journey they are currently in. We use the Hubspot version of the buyer's journey.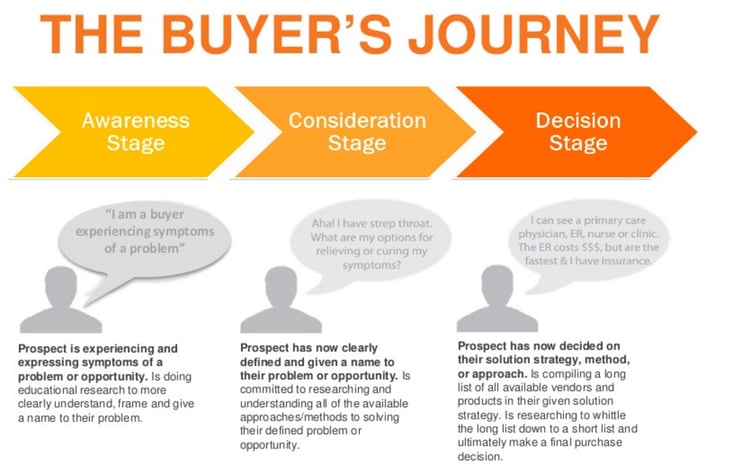 The implication for your marketing campaigns is that in order to capture your potential buyers' attention, your marketing content and tactics need to be relevant to their current stages in the buyer's journey.
Buyer's Journey for Bill the Boss
Remember how, in the course of developing a detailed buyer persona, you had to find out about your buyers' goals and challenges? This knowledge helps situate your buyer in the buyer's journey.
To illustrate, I'm re-introducing our buyer persona Bill the Boss and continuing his B2B Marketing story.
Bill wanted to expand his company but realized that to expand properly he needed a better customer relationship management (CRM) solution to manage his growing team and business. He wanted a more advanced and scalable CRM solution, preferably targeted at small business owners like him.
First, at what stage of the buyer's journey is Bill currently in? You might have deduced that since Bill has already defined both his problem (managing his growing company) and solution (better CRM solution that caters to small business owners), Bill is already at the decision stage of his buyer's journey.
Pro tip: Writing questions that your buyers might have in each phase is a great reminder of their problems and how you'll help to solve it.


Like so: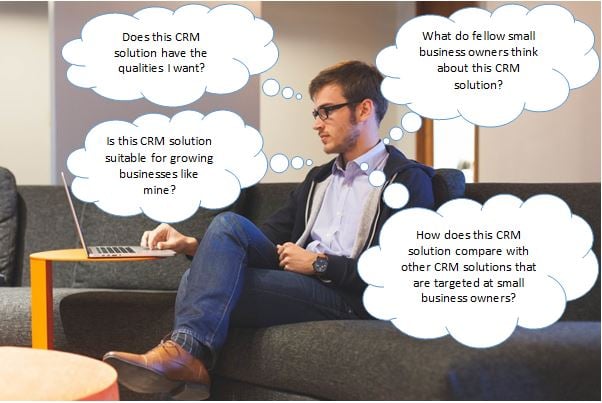 Next, as a B2B company specializing in CRM software, how would you help a decision stage buyer like Bill? Notice that Bill's questions revolve around comparisons and reviews. If he wants to be certain that your CRM solution is right for him, he might want to test it too. Therefore, when marketing CRM solutions to Bill, you should provide offers that will allow him to do that.
Examples of content that would appeal to Bill include:
Vendor and product comparisons

Trial download

Case studies

Product literature
For someone like Bill, marketing your product upfront works as Bill has already decided on his problem and solution.
Product-centered marketing will flop if Bill is at the awareness or consideration stage. At these stages, Bill is more concerned with figuring out what is hindering his company's expansion and what to do about it.
You can have the most brilliant CRM solution in the world for all Bill cares, if his problem actually lies with lack of skilled manpower.
Remember: Make the Buyer the Focus of Your Marketing Campaigns
People often tune out of marketing campaigns because they find whatever is being marketed irrelevant to them.
That's why it is so important to not just know your buyers in detail, but also know what sort of questions they ask at various stages of their buyers' journey. Your marketing will be much more targeted and effective if you remember that it's not about you, but about them.
Like what you read? Subscribe to our B2B Marketing Posts for more good stuff!
Credits & Sources:
Image of Seth Godin from 3P Creative Group
Meme generated from: Quick Meme
Image of buyer's journey from Hubspot
Image of male from Pexels
[1] The Two Reasons Most Marketing Campaigns Fail (src: State of Digital)
[2] Do Not Call Registry: Banks and Insurance Companies Lose, You Win! (src: Money Smart)
[3] Do Not Call rules hit SMS marketing (src: AsiaOne)
[4] The Buyer's Journey (src: Hubspot)
More insights