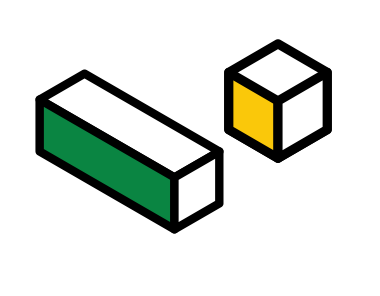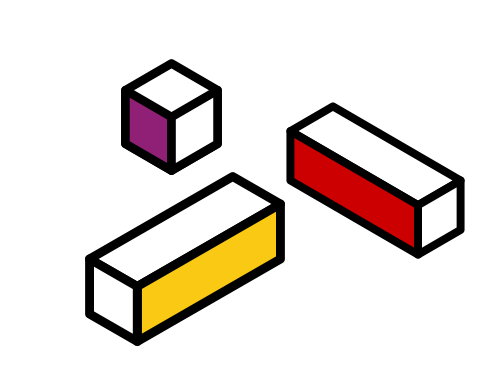 Content Marketing Examples: How and Why Great Content Works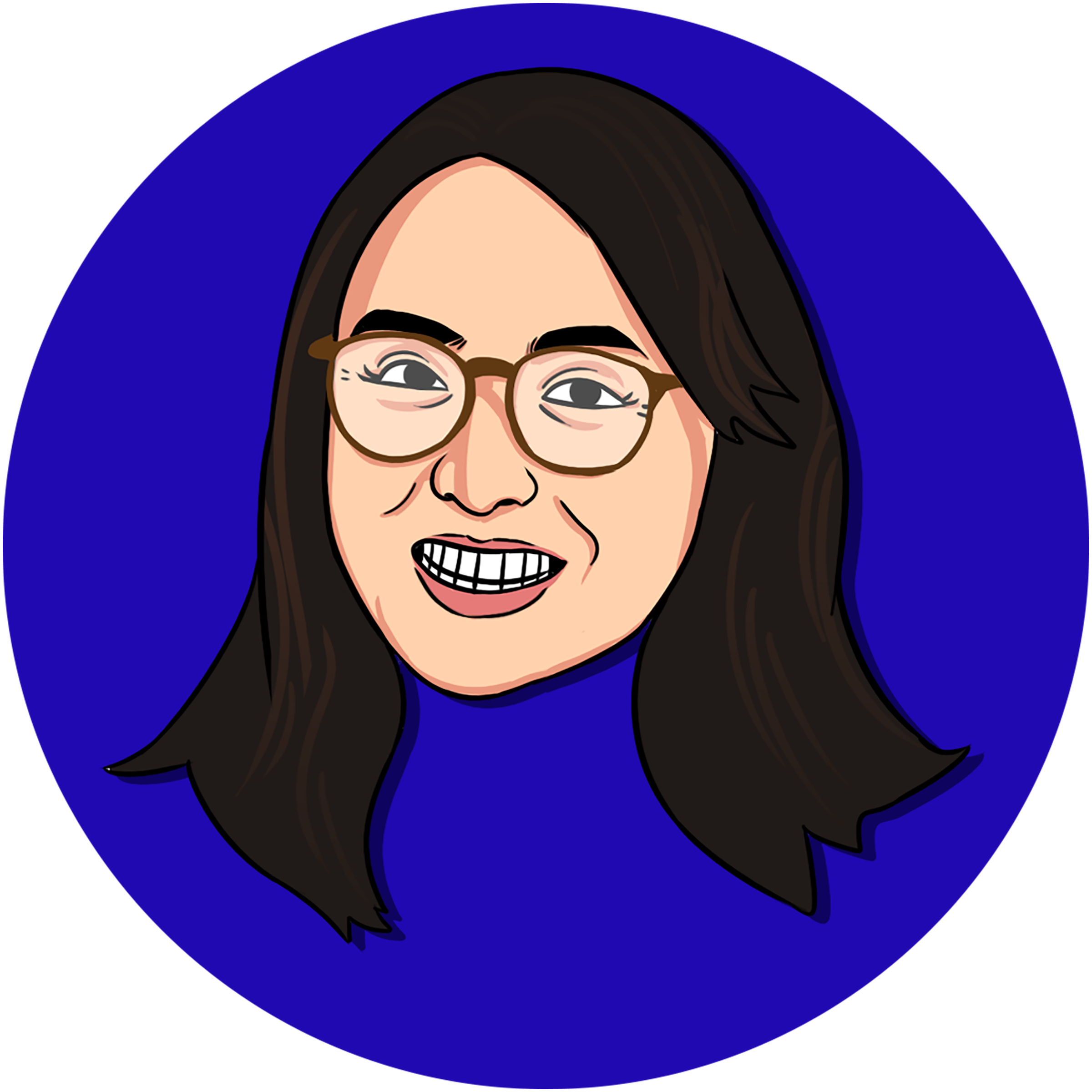 Camyl Besinga
17 Jul 2018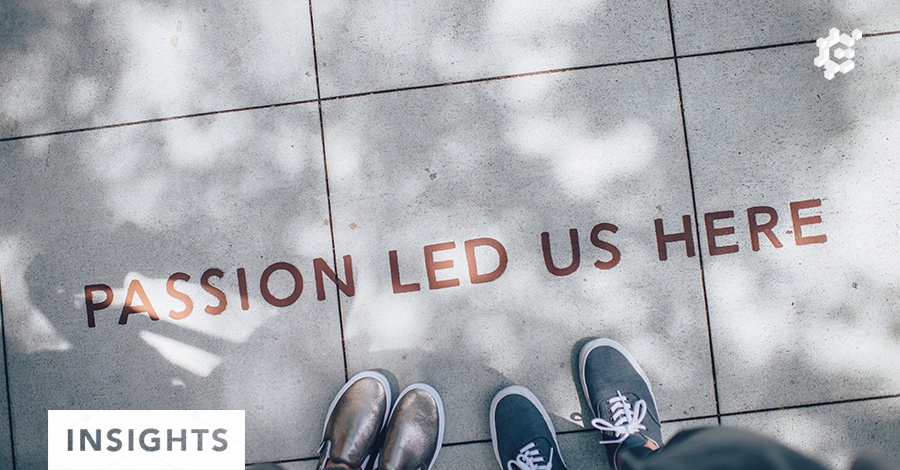 "I'm a content marketer." Raise your hand if you've ever uttered those words to a clueless audience about, oh, say, 100% of the time. Despite it being a buzzword for the past decade or so, not a lot of people know what content marketing is about.
Worse, not a lot of marketers and businesses feel the need to use content marketing as part of their overall marketing strategy.
The State of Content Marketing in Singapore
In Singapore, where the internet penetration rate of 80% is the highest in Southeast Asia, and where 96% of those online have at least one social media account, B2B marketers aren't taking full advantage of the benefits content marketing has to their business. In fact, many experts have weighed in on the statement that content marketing is still far from maturing in the region (see here and here).
It's definitely gaining traction, as Content Marketing Institute founder Joe Pulizzi predicts that half the average marketing spend will be channeled into content marketing within the next decade. So it makes sense for you to jump on the bandwagon, so to speak.
Content Marketing Isn't All SEO
Contrary to what many businesses think, content marketing is not all SEO work, though that's part of it. So what else does it involve?
Brand Cultivation
Everything you do online that allows leads and customers to trust and remain loyal to your brand is part and parcel of content marketing. So whether it's filling your blog with useful yet made-for-SEO entries, or creating social media campaigns that reinforce what image you want your brand to be known for, it pays to be the resource your intended audience never thought they would need but really do.
Content offers
Apart from the usual website and blog content, content marketing also involves crafting offers like whitepapers, power pages, and ebooks. Anything to get the message communicated across that says you are an expert in your field and you know everything there is to know about your industry. This actually helps reinforce your sales marketing strategy of getting people to know more about you and your work, and may eventually push them to book a meeting, furthering them down your sales funnel.
Content Marketing, the Construct Way
It's easy to Google what content marketing is all about and how you can cash in on this trend marketing necessity. We're not here for that.
To show you that we practice what we preach, here are a few examples of content marketing we've done for one of our clients. Needless to say, our campaigns have allowed them to achieve the goals they set from the onset.
1. The Ultimate Asian Instant Noodles Taste Test
One of our power pages for Singaporean supermarket brand Giant is this over-45,000-character piece about our review of Asian instant noodle products in the market (all available in Giant Supermarket, of course).
Our goal was to get maximum SEO value for the keyword "best instant noodles", as well as increase traffic to the Giant website.
To make the power page really packed and comprehensive, we bought 100 different products, and had Constructors try them out for a week. We followed a criteria with which we graded each noodle product, and included our detailed reasons.
How did this power page perform? Google "best instant noodles"—you'll find it's ranked #1, and, to date, has amassed over 11,844 pageviews as of mid-July 2018.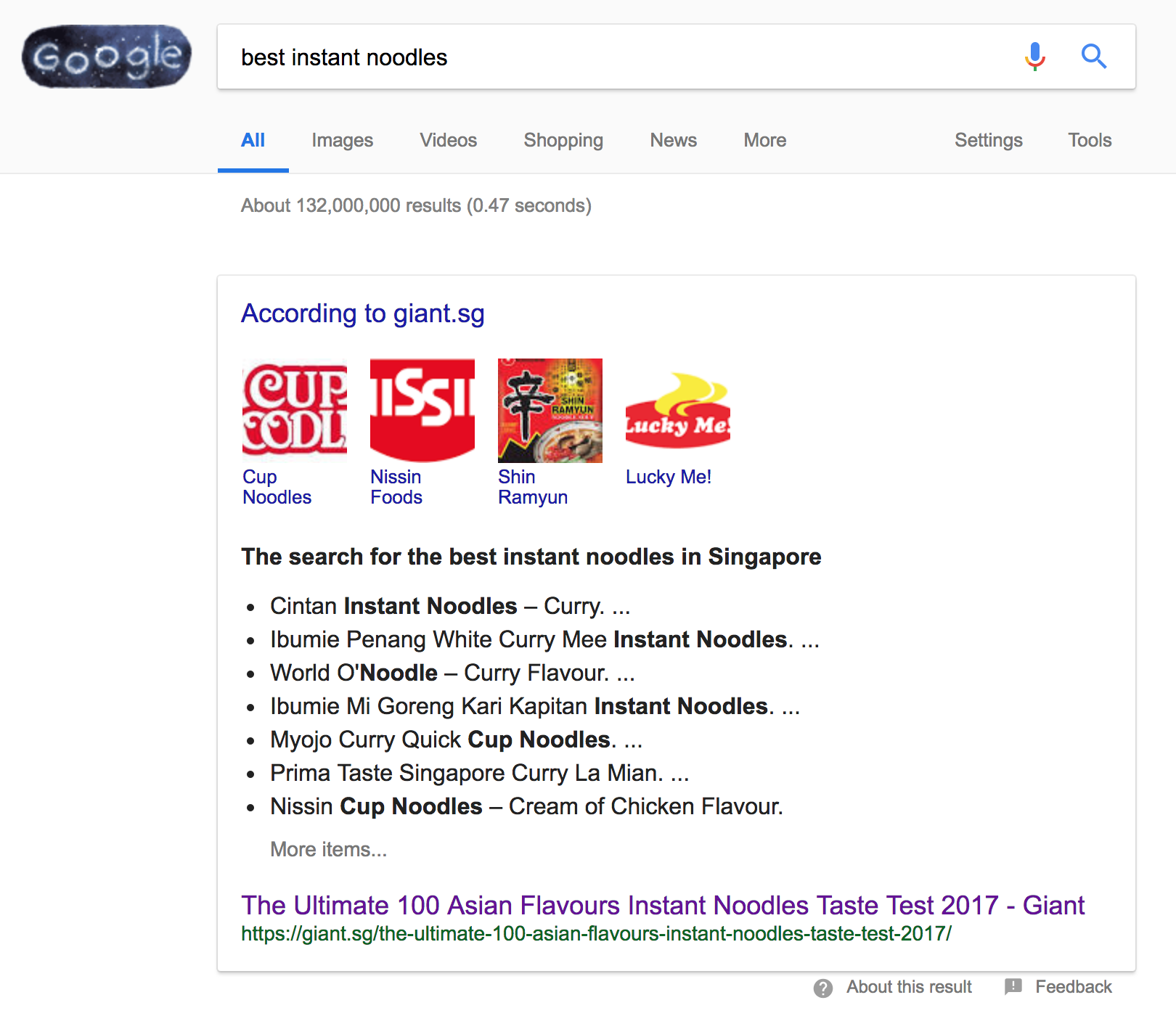 We've done a lot of other power pages for Giant, in fact. Our favorites include:
An infographic on wine 101
This interactive tool to know your most fortunate Chinese New Year dates
An extremely useful list of the top 50 senior citizens' benefits in Singapore
(Another blog post on the Giant website that has ranked very well on Google: type in "Chinese New Year Singapore guide" and you'll find this piece also ranking on page 1.)
2. Introducing Your Friendly Neighbourhood "Aunty"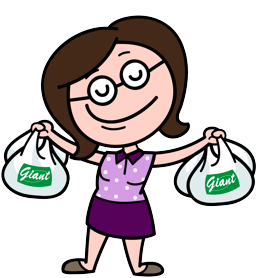 When Giant jumped on the Facebook-page bandwagon with the Giant Super Savers Club only in 2017, they were obviously too late in the game. Most other competitors already had established Facebook pages (with thousands of followers), so they needed a campaign that would help jumpstart their presence on the social media network.
Prior to making a campaign, Giant needed a "voice" for the brand—a sort of spokesperson who would be the default "admin" of the GSSC page.
Enter "Lobang Queen," Singapore's beloved aunty.
Because the GSSC Facebook page was intended to be the platform where people learn about the latest Giant deals + money-saving tips, it made sense to have a deals-obsessed aunty helm the page. We came up with a style guide for our client on who Lobang Queen is—her historical and familial background, things that interest her, what her days are like—and what she is most likely to say (the language she uses, for example). Basically all the things that will make her character profile rich, believable, and most importantly, relatable enough for Giant's market.
Apart from sharing deals and money-saving tips on Facebook, Lobang Queen also responds to customer inquiries, concerns, and or complaints messaged to the GSSC Facebook page. A seemingly added benefit to having Lobang Queen around? She sometimes nudges Giant Kakis to give out more deals!
In tandem with the Kiasu Town campaign (see next item!), the Giant Super Savers Club Facebook page has spiked in number in terms of followers. A recent Nielsen survey in 2018 conducted by Giant also shows that 80% of Singaporeans claim they will shop at Giant in the coming weeks. As for the Giant's brand perception and favourability, 61% claimed to have an improved opinion of the brand, thanks to Lobang Queen!
(We absolutely loved this honest "review" of our beloved aunty. Straight from the horse's mouth!)
3. What's Singapore's Most Kiasu Town?
We're guessing (hoping) that you may have heard of last year's "Singapore's Most Kiasu Town" contest?
Yup, that was our campaign for Giant (*beams proudly).
To recap: In order to catch up on (and perhaps, overtake) Giant's competitors who are already well-entrenched on Facecbook, we needed to launch a campaign that would help us organically spike our page numbers. Our solution: Launch a "Singapore's Most Kiasu Town" quiz on Facebook.
Beyond that, we took Kiasutown offline, rallying actual heartlanders with a hook: great deals for your whole neighbourhood in exchange for digital information, to be calculated through a quiz.
Thanks to this campaign, the GSSC Facebook page saw an 82% increase in likes: from 7,345 followers on 26 September 2017 to 13,389 followers just a month later. It was also able to garner a total reach of 1,171,841 people in Singapore, comprising of 5,418,455 total impressions.
The campaign was also widely covered by media outlets like The Straits Times, Channel 8 News, Channel News Asia, as well as various radio stations, and online media like Goodyfeed, Coconuts, and Alvinology.
Talk about great exposure!
Other Highly Memorable Content Marketing Campaigns
Of course, beyond the confines of our humble work (humble-bragging right here), there are many amazing examples of content marketing campaigns done right. Here are a couple of our absolute favourites.
1. Share-a-Coke Campaign: The Global Phenomenon
Who hasn't heard of, seen or even participated in the campaign? No one? Ok, that makes our job of providing context so much easier.
This global campaign premise started in Australia simply enough, with pre-printed "popular" and common names, printed on the label in place of the Coca-Cola logo with the preceeding phrase "Share a Coke with..."
The amused people then began sharing on social media for themselves, then gifted these labeled Cokes to others, and ultimately becoming unknowing brand evangelists for the beverage. Coke then expanded on its potential by eventually holding timed events globally (even in Singapore!), where you could truly customise the name, or even the message, that you'd like to appear on the bottle.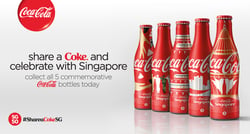 This activation saw user-generated content taking the brand image front and center into public consciousness, and onto heights not seen in the last 10 years. In fact, Coke consumption had been on the decline in the last decade, prior to the campaign in 2014.
Today, this campaign is largely cited as a prime example of a user-generated content marketing campaign done well, which has reaped massive rewards for the company. So much so that is has been imitated on a variety of scales, by the likes of Nutella, Oreo, and even Marmite.
Photos courtesy of Coca-Cola and Nutella.
2. HubSpot Inbound Marketing Campaign: The Content Marketing Campaign that Got a Cult Following.
How do you know a marketing campaign worked? When the very basis of that marketing campaign is not an institution, but is learned, practiced, and rehashed the world over.
That, and to have actually coined a methodological term that sticks.
We're talking, of course, about inbound marketing. HubSpot coined the term that has stuck with marketers and content enthusiasts the world over—including us (we're proud HubSpot partners who ascribe to the methodology after all).
Coined back in 1999, HubSpot has stood true to its belief and practiced the very thing they have preached since. They create meaningful content meant to attract people with an affinity for the said content, then aim to convert, close, and ultimately, delight them.
They've been creating guides and building a resource portal available to all marketers, who look to them for resources, guides, tips, and trends. Being among the most esteemed in the marketing industry, they have since become a reliable authority whose brand voice—through their content—speaks as a guiding light to aspiring and even established marketers.
Having an entire industry look up to your methodology, and regard your content like gospel?
Now, that's a successful content marketing campaign.
3. Lenovo's Z5 Teaser Content: When You've Got Nothing To Lose, and Are On a Budget.
Now, what if I don't have the clout and budget of Coke, nor the content prowess and thought leadership of HubSpot? How am I going to create a successful content marketing campaign?
Look no further than Lenovo, and how they launched their latest phone, the Z5. Through content teasers via their vice president, Chang Cheng, they caused quite a massive stir among tech enthusiasts and the mobile telephony community by launching a teaser campaign about a phone with too-good-to-be-true claims: a completely bezel-less design, 4TB of storage, and a 45-day battery life span.
All of these claims were worthy of the biggest headlines in the technology sphere, coming from an unexpected brand, who, up until then, was a negligible force on the mobile phone field.
They even released impressive teasers and mock-ups of the device (which made technologists utter "the future is here" several times) such as this completely bezel-less and notch-less design.
The problem? None of it was true.
The actual phone that was shipped to stores didn't look at all like the ones on the teasers, and delivered on none of the promises that were previously advertised. Instead, the Z5 came with a chin bezel and a notch—both common compromises other mobile phone manufacturers had already been making.
Photos courtesy of Lenovo.
They did, however, reveal an ace up their sleeve at the launch: the price. Up until then, phones that pushed the envelopes of screen real-estate were confined to top-tier and premium priced phones, like the Apple iPhone X, Samsung Galaxy S9, and Huawei P20 for example, which all retailed for over US$900. The Lenovo was almost a fifth of that cost, at US$200.
While tech blogs were none-too-pleased at Lenovo's "deception", "disingenuous sales pitch," or "web of lies"—all words used by respective and top technology blogs the world over—it can be said that such a ploy was just what the Z5 needed to sell out within 50 seconds of launching.
You know what they say: "Any publicity is good publicity." In the case of the Z5, their non-too-honest marketing content launch teasers, which we reckon were strategically crafted for maximum impact, led them to reap direct rewards in the bank.
Disclaimer: We do not suggest or condone lying (or sowing half truths) in your marketing copy.


Great Content Means Quality Leads
As you can see, great content begets great exposure, which helps you cast a wider net online for more and better leads. It doesn't matter what the confines are or conditions you work with; well-thought-out and crafted content, aimed at the right audiences, go the distance in accomplishing your marketing goals.

This is our digital marketing blitz: Check out our other pieces as we bring you digital marketing insights from specialists in the field.
More insights