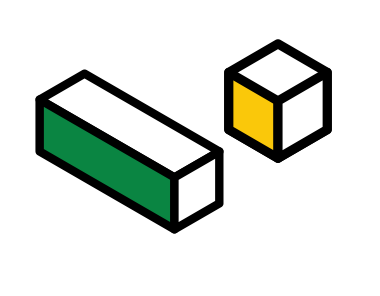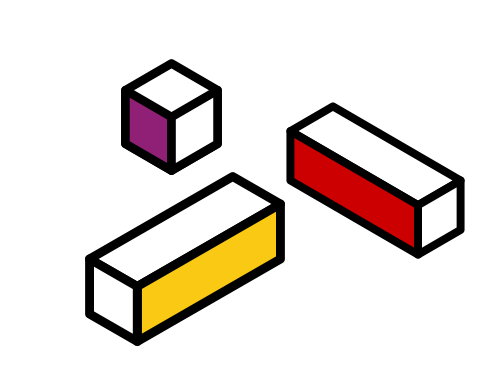 Building the Team in Bangkok: Construct Digital's 2018 Offsite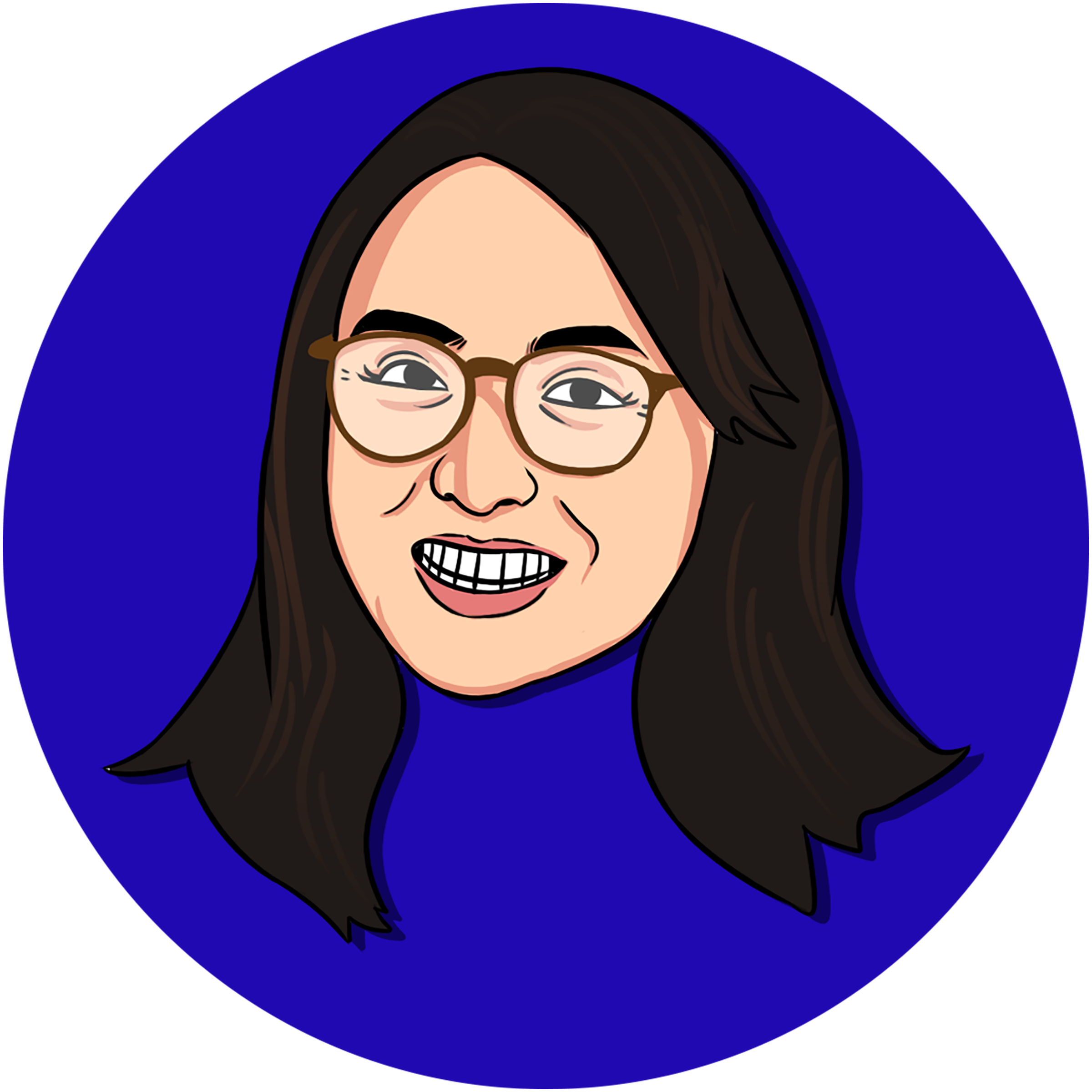 Camyl Besinga
20 Feb 2018

Thailand, land of the free, was to be Construct Digital's destination for the 2018 Annual Offsite. Descending onto Suvarnabhumi Airport in Bangkok from our varied starting points—Singapore, Manila, and Ho Chi Minh City—we were welcomed quite sunnily to this thriving, at once traditional and cosmopolitan city of eight million souls (and possibly as many tourists).
It was a portent of good things to come, as what is often expected of a Construct Digital Offsite. Our three-pronged aim: to review the highs and lows of the year that was; set our sights on highly attainable but still quite challenging goals; and of course, find the best cheap eats and shopping deals in Bangkok.
But first things first: Watch: Our 2018 Bangkok Offsite in a Nutshell
Now on to the meaty part!
Welcome Festivities (Day 1)
On the afternoon of 1 February, three teams from Singapore, Vietnam, and the Philippines converged at Grand Centre Point at Terminal 21, checking in to assigned rooms, exchanging currencies, with some diving right into shopping at nearby malls.Everyone gathered around 6 in the evening and piled into mini-buses for a quick 15-minute drive to the hip Ekkamai district. Dinner was authentic Thai cuisine at Sabaijai—popular among tourists and locals alike, as it was the only hole-in-the-wall place in the area. Construct Digital Managing Partner Charanjit Singh said a few words to welcome everyone, but Thai food was foremost on everyone's mind, so he kept it short and quickly gave the floor to the wait staff.

Post-dinner was still free and easy, with others exploring nearby clubs and others retiring to prepare their minds for the work day ahead.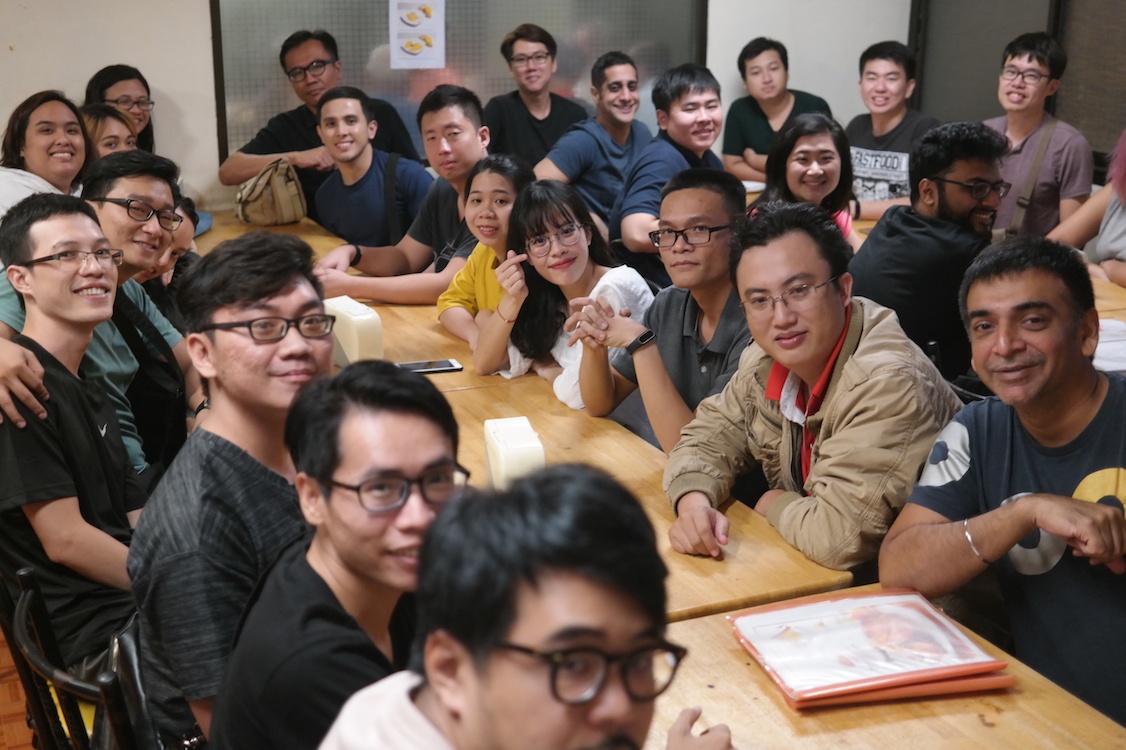 Ready to dine on famed local cuisine (and down free-flowing Thai beer)

Down to Business (Day 2)
Day 2 found us buckling down to "serious" business. Charan started off the morning with an inspiring and energetic look-back at the year 2017, what changes the organisation has undergone, how we were able to exceed our targets, and what goals we should be setting our sights on in 2018 and beyond. We're pretty sure the numbers are solid and all the data presented valuable, but the most important takeaway from his speech probably was that next year's Offsite will involve snow and plenty of skiing. We'll hold you to that, dear boss!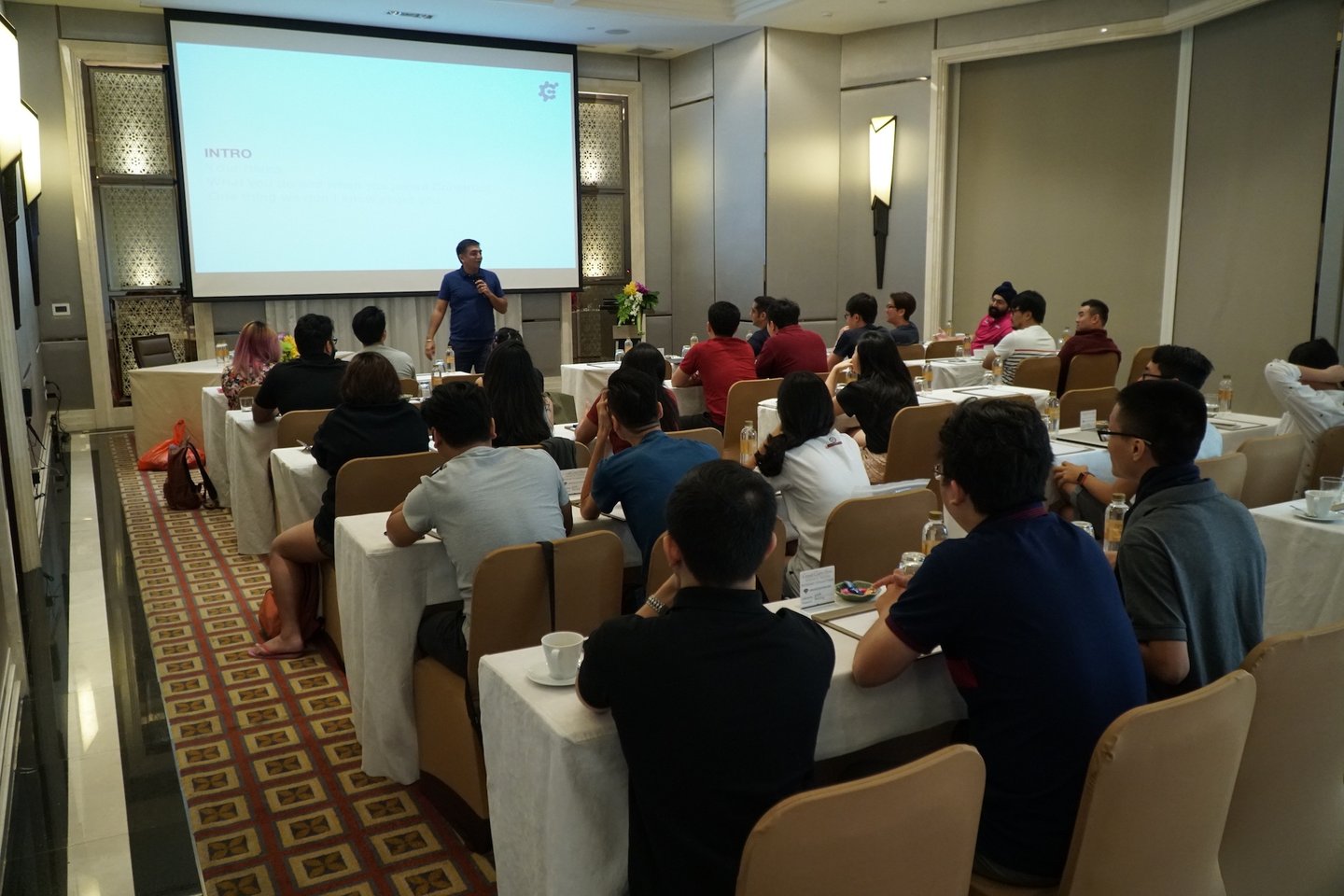 Charan gives a rousing look-back and pep talk of sorts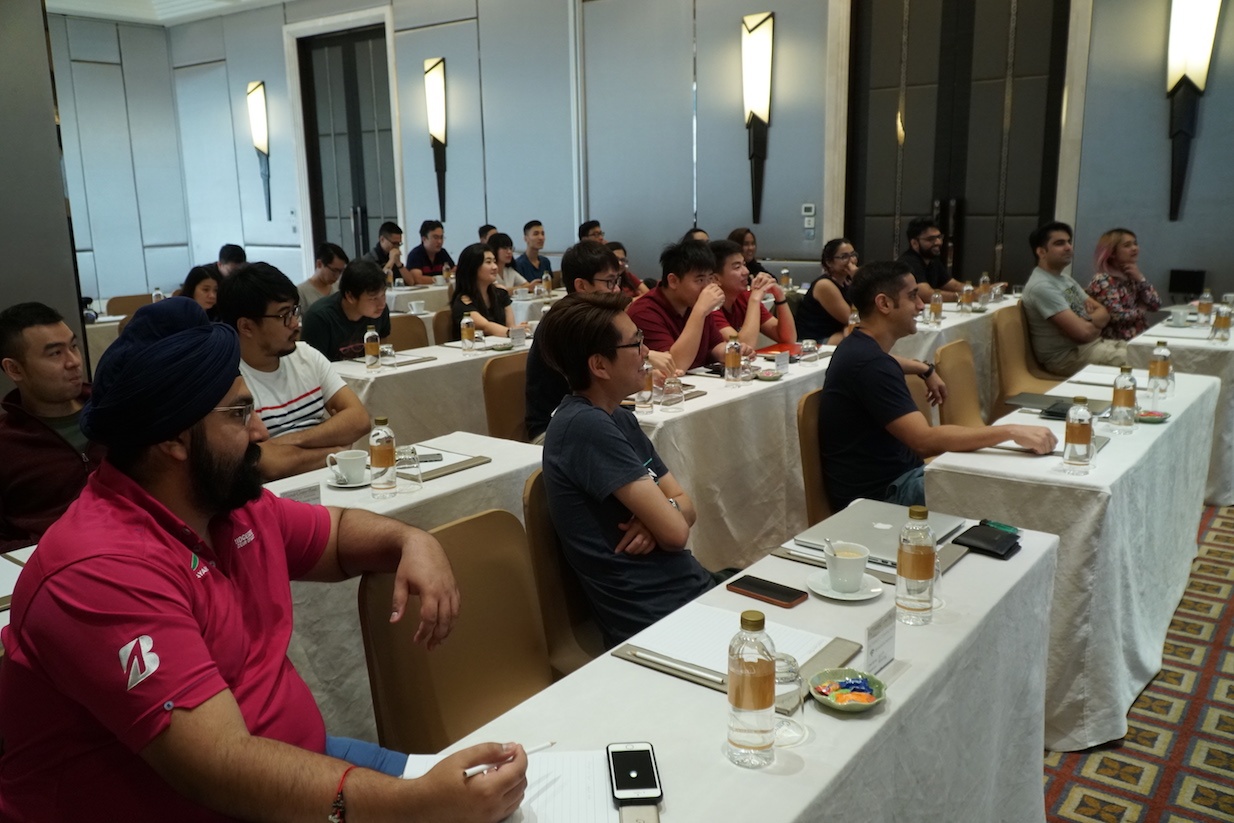 Everyone is all ears and all smiles
The afternoon session put everyone's heads together, with activities facilitated by Amazing Adventure Thailand, and involving making a strong bridge and egg baskets out of cartons, wire hangers, straw, and tape—lots and lots of tape! They definitely brought out everyone's
kiasu
side, but done with laughter and friendly banter.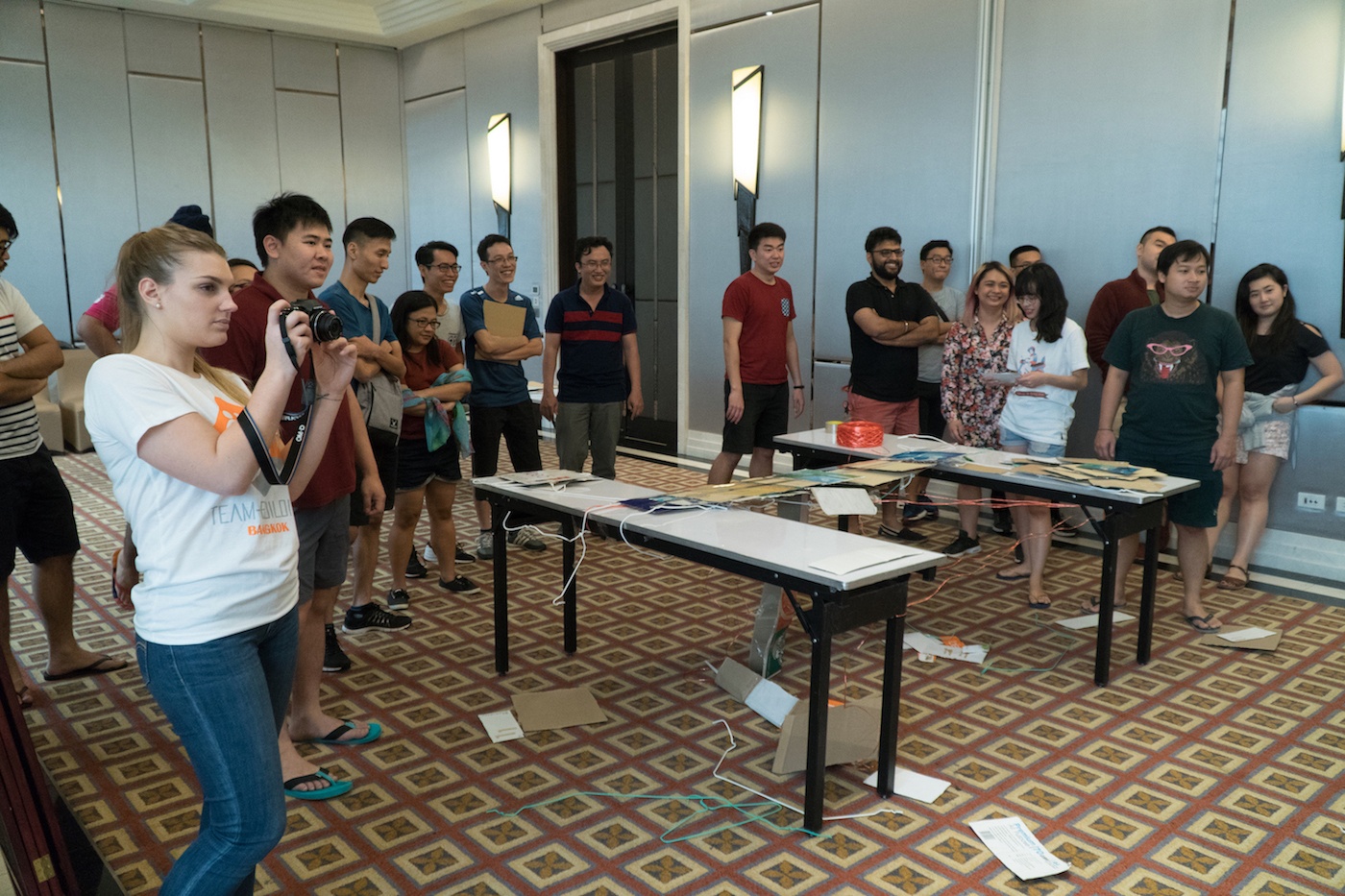 Give it to Construct to help us develop new sets of skills...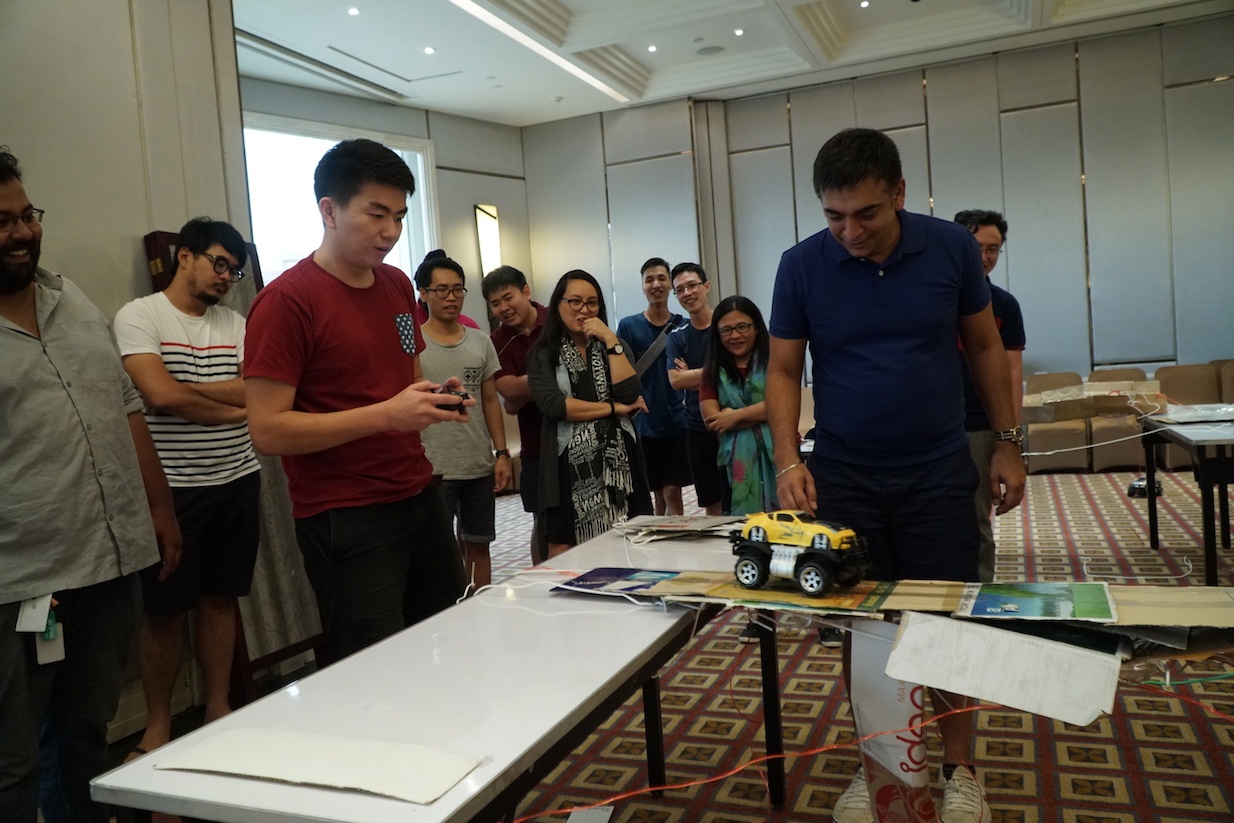 ...in engineering and architecture...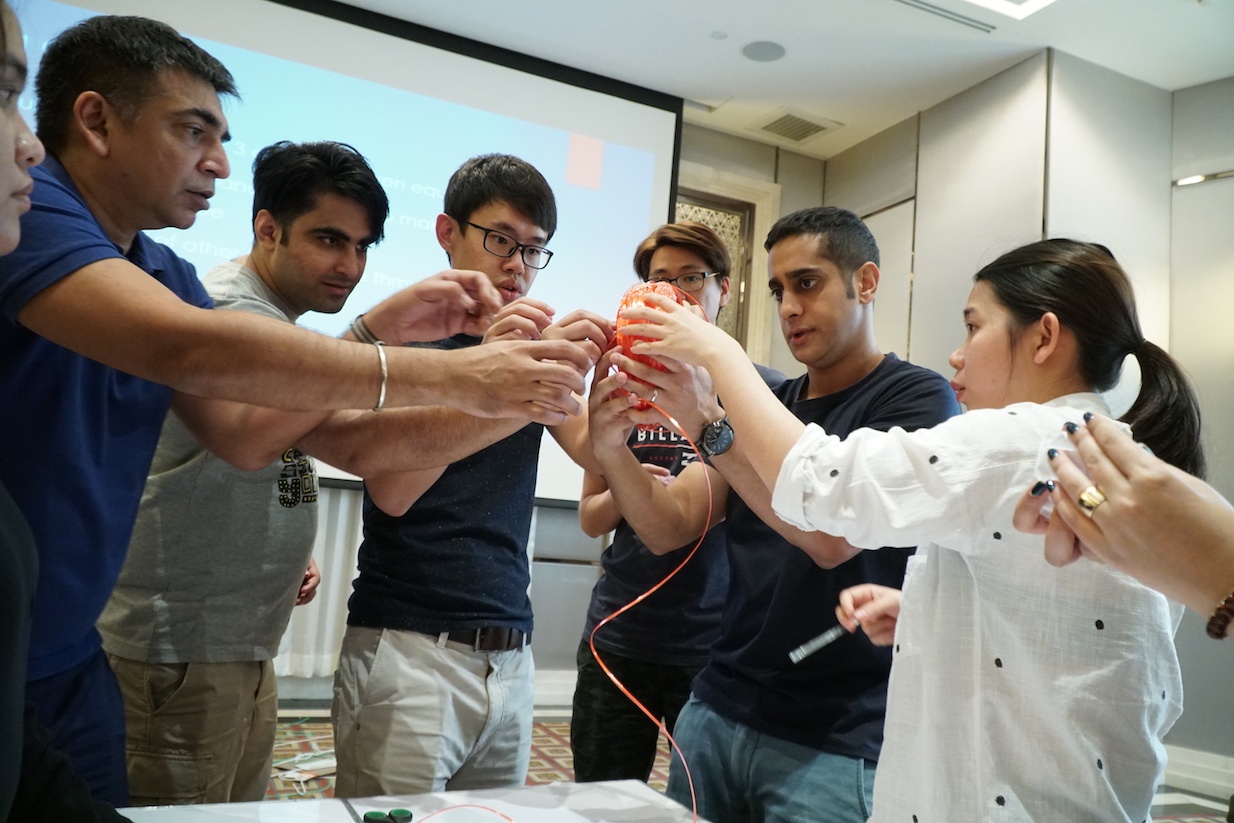 ...and product design.
With the team building activities over (for now), Digital Services Director Sid Kapur gave us a quick run-through of Construct Digital's list of accounts and our sales targets for the year ahead, while Operations Director Edison Bong reiterated the importance of processes we had in place to keep the Construct Digital machine purring smoothly.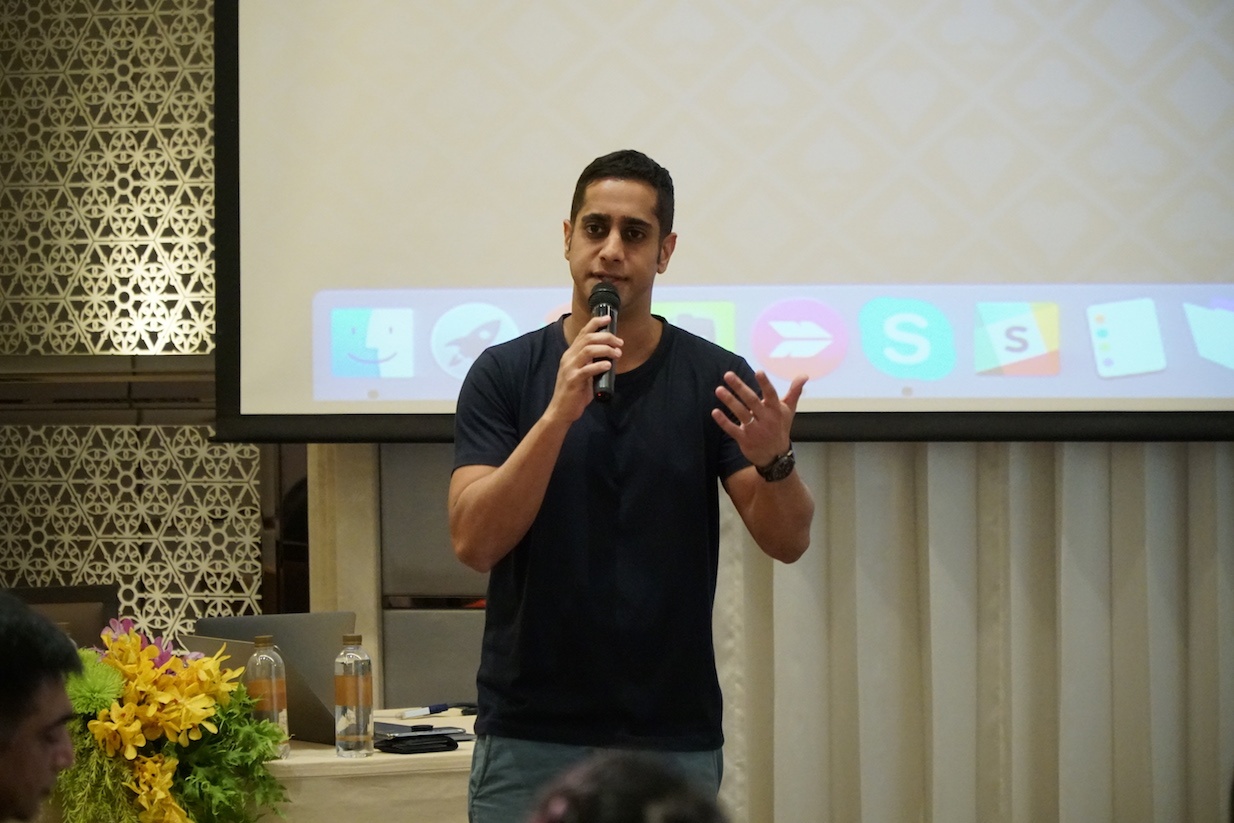 Sid means business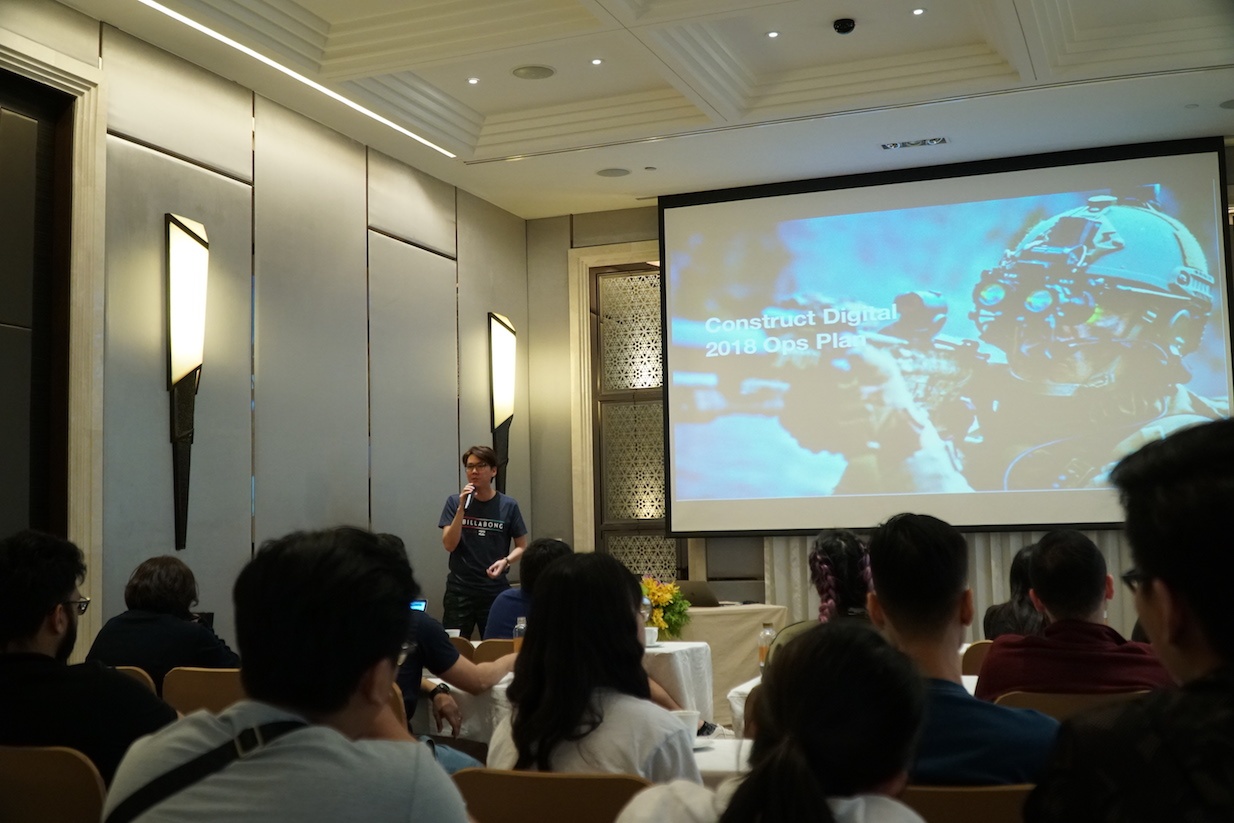 Edison requires military precision with our ops plan
After the day's buffet breakfast and buffet lunch, we had to cap it off with buffet dinner (of course)—this time at the Sheraton Grande across the road. With full stomachs, we walked to Novotel over at 20 Sukhumvit to have post-dinner drinks at Sky on 20, all while taking in the Bangkok skyline. Nothing beats optimistically toasting to Construct Digital's year ahead with the good fellows, Jack and Coke.
Sightseeing and Food-tasting (Day 3)
Saturday was all about exploring Bangkok, so we hied off to Suanplern Market in the Khlong Toei area to meet up with the guides of Amazing Adventure Thailand. We thought it'd be a laidback kind of tour, but our guides had other plans! Dividing us up into three groups, we were given challenges to complete over a treasure hunt in various parts of the city, with only THB1,500 to use.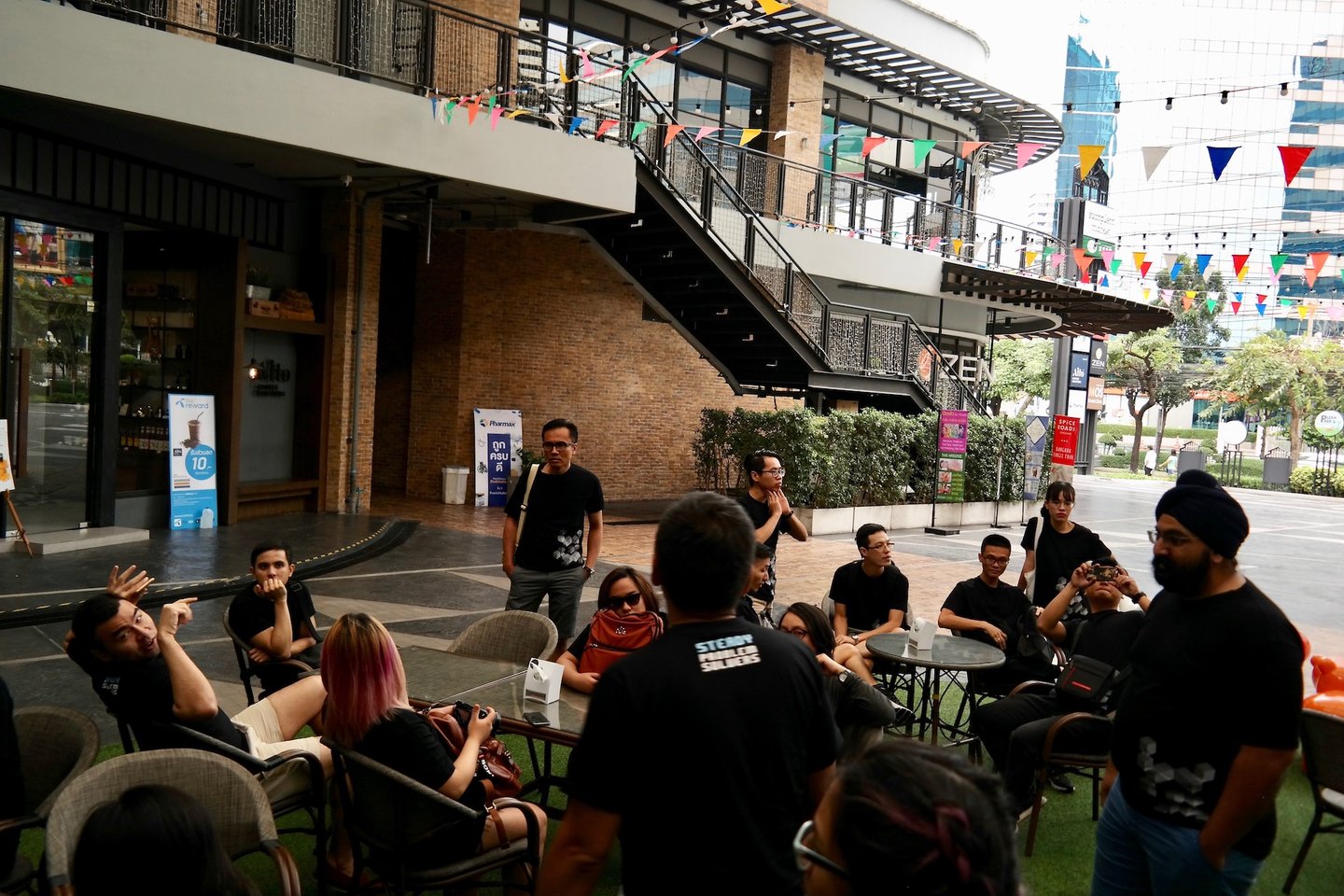 Steady Problem Solvers ready to take on challenges

We embarked from our meeting point to Khlong Toei market with an ingredients list in our hands to make the delicious som tum, or green papaya salad. It was as local as local can get since Khlong Toei market is a well-known wet market. Imagine everyone haggling with seasoned vendors for the freshest produce. (We even had to eat a dragonfruit and kiss a live fish!)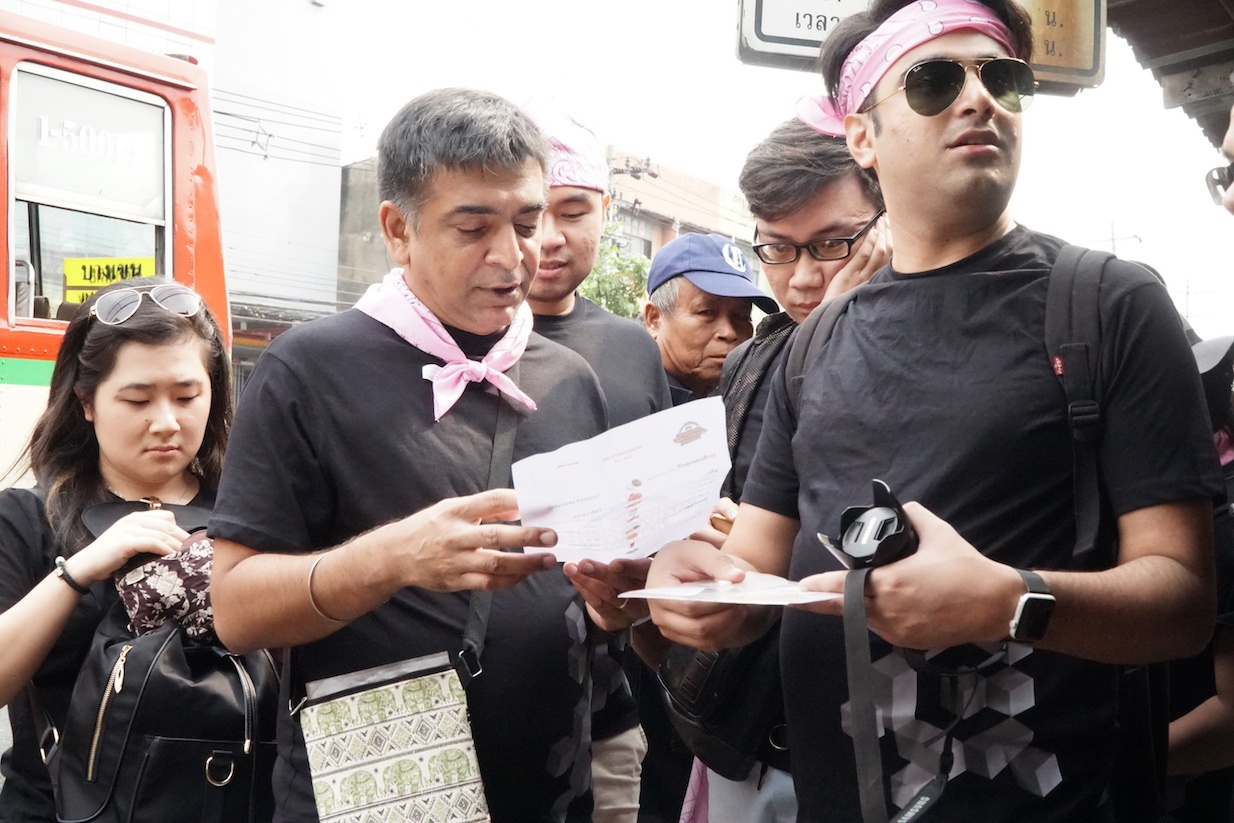 Taking "marketing" to the next level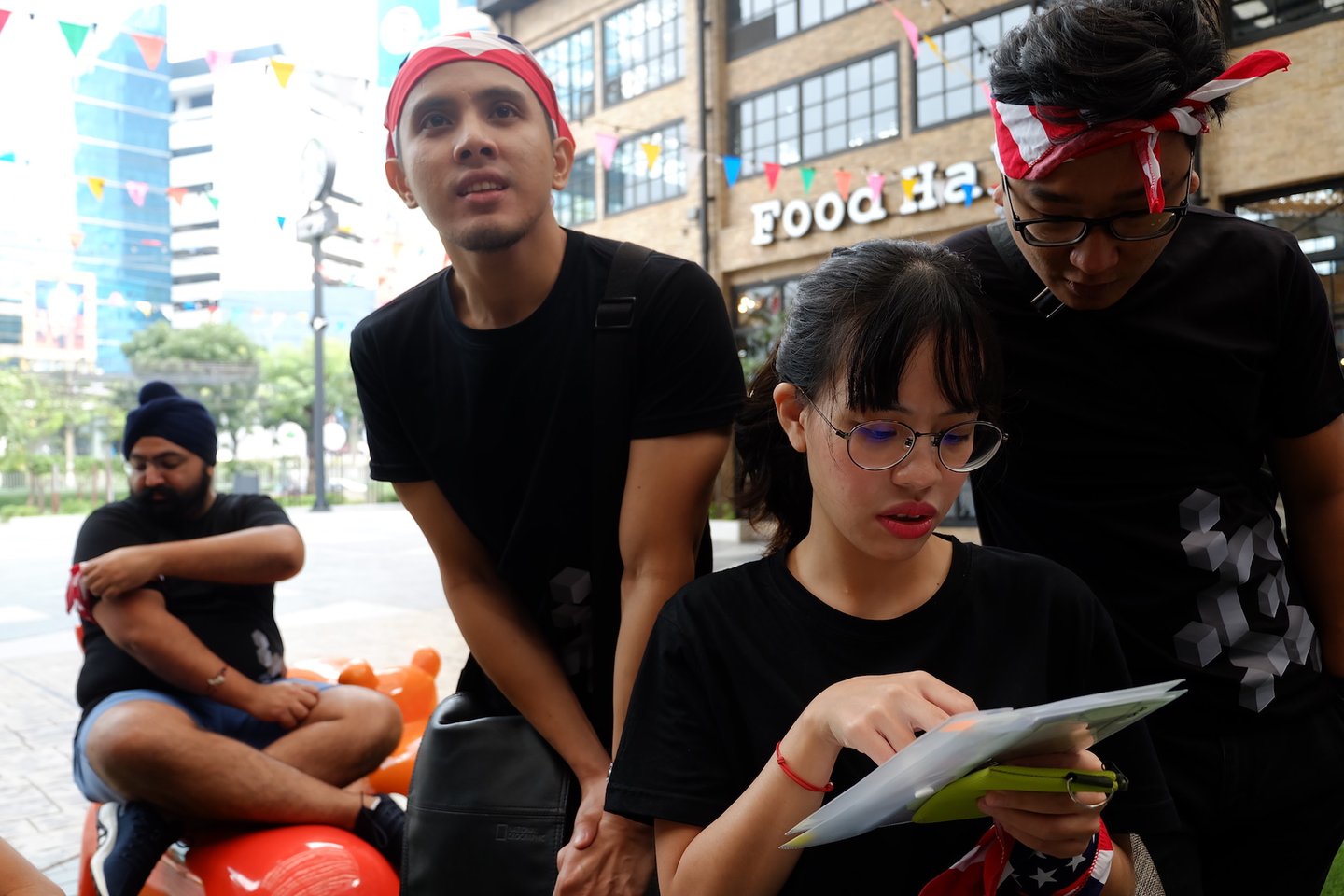 Readying their game plan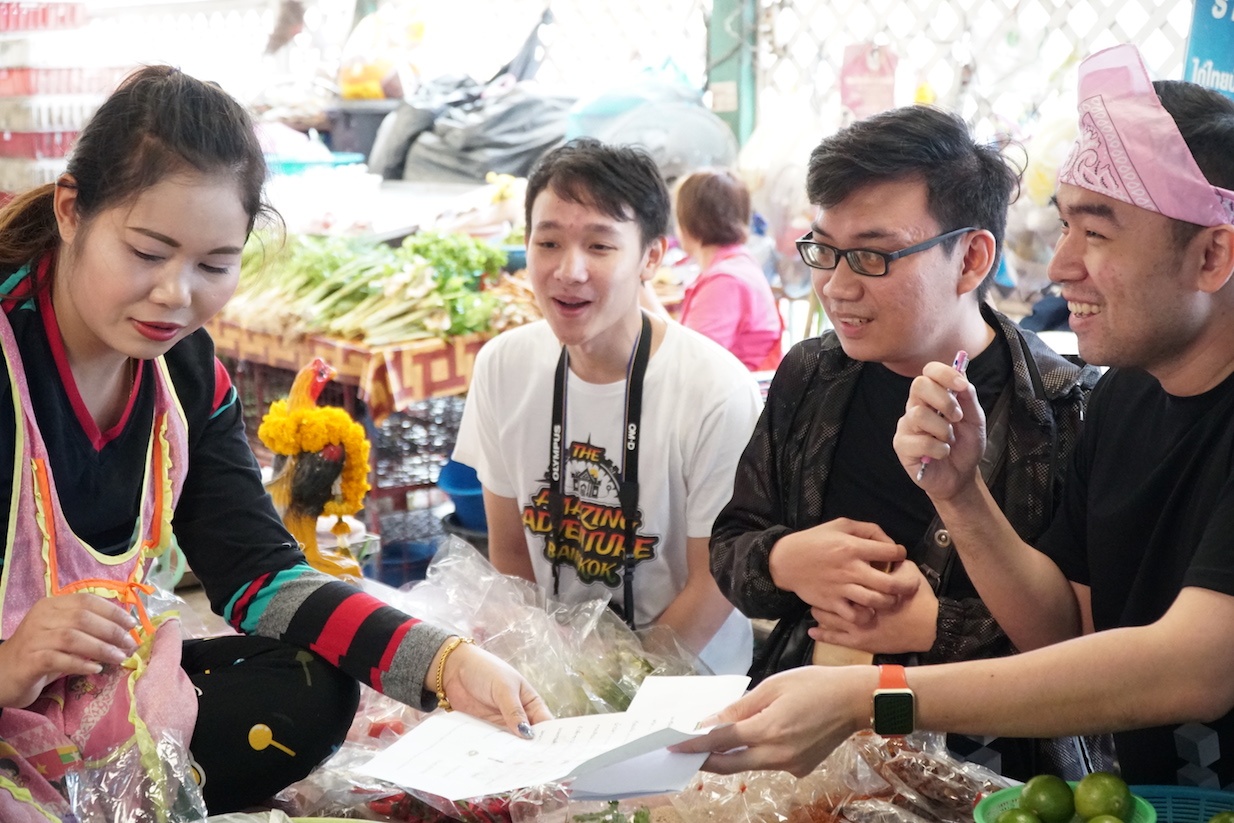 Mingling with our helpful and friendly guide from Amazing Adventure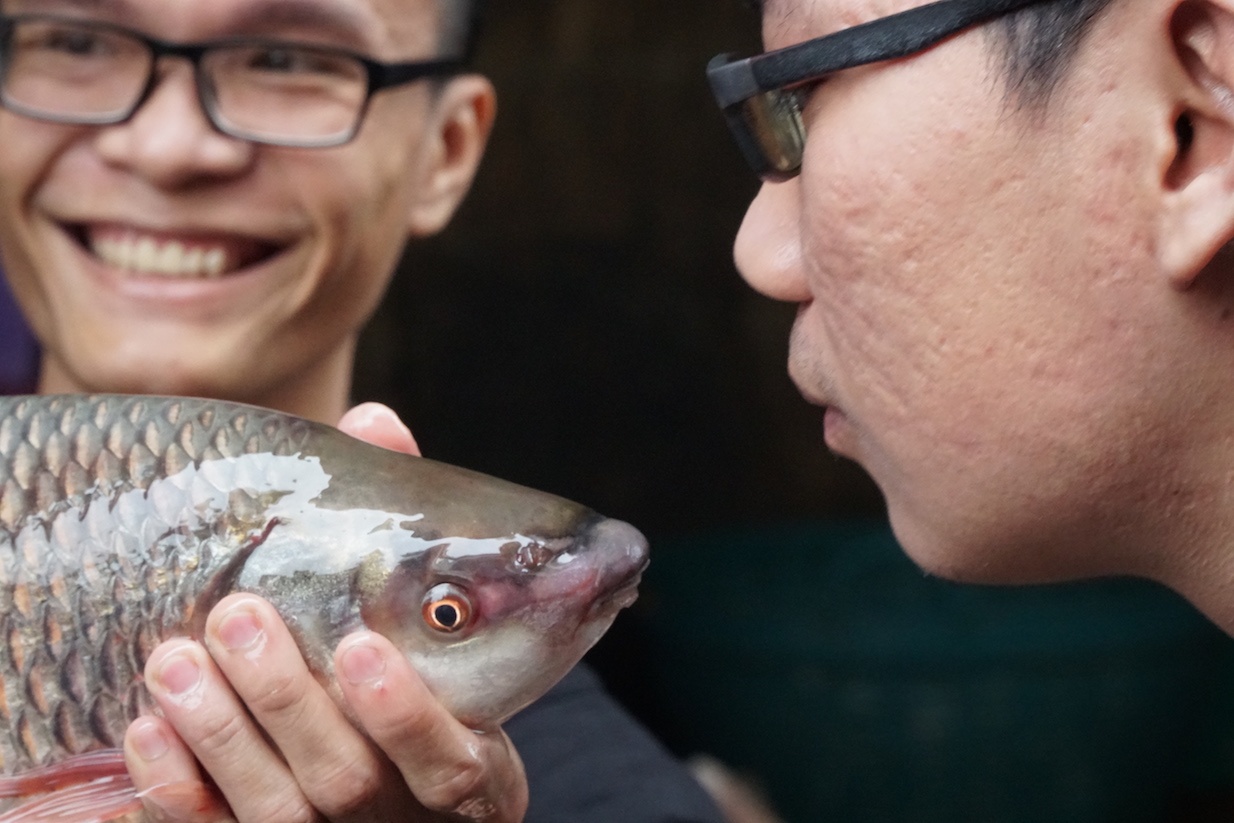 One of the bonus challenges: kiss a live fish!
As soon as we finished our marketing, we took tuk-tuks to the Wat Klong Toey Nok Temple—first to do the blindfolded taste-test of some of Thailand's delicious dishes and guess their ingredients, and next, to make our som tum salads at a small eatery. We were ferried from the nearby pier to Bang Krachao so we could bike our way through Bangkok's self-titled Green Lung.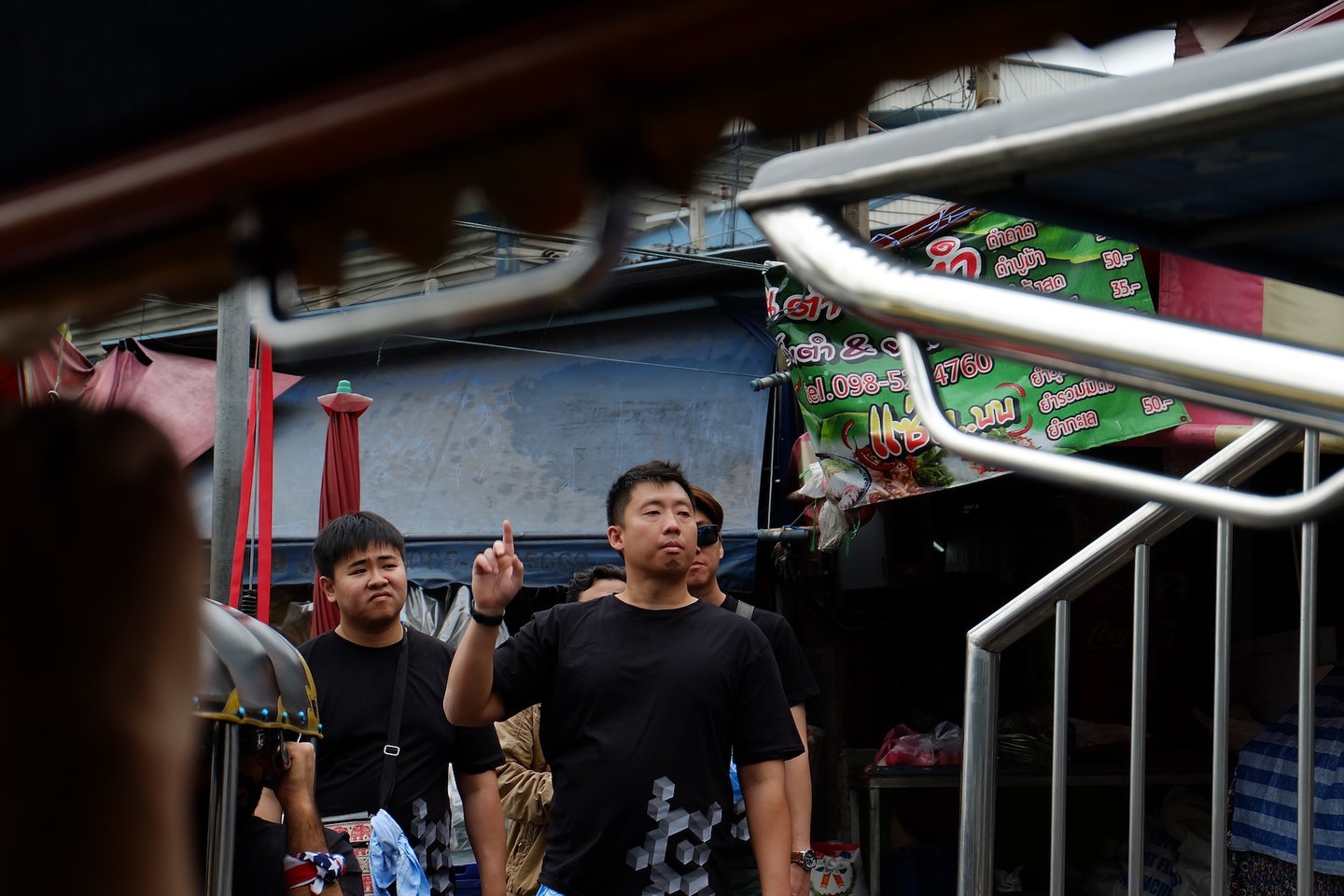 Team Blue boys Edwin and Delvin waiting for their tuk-tuk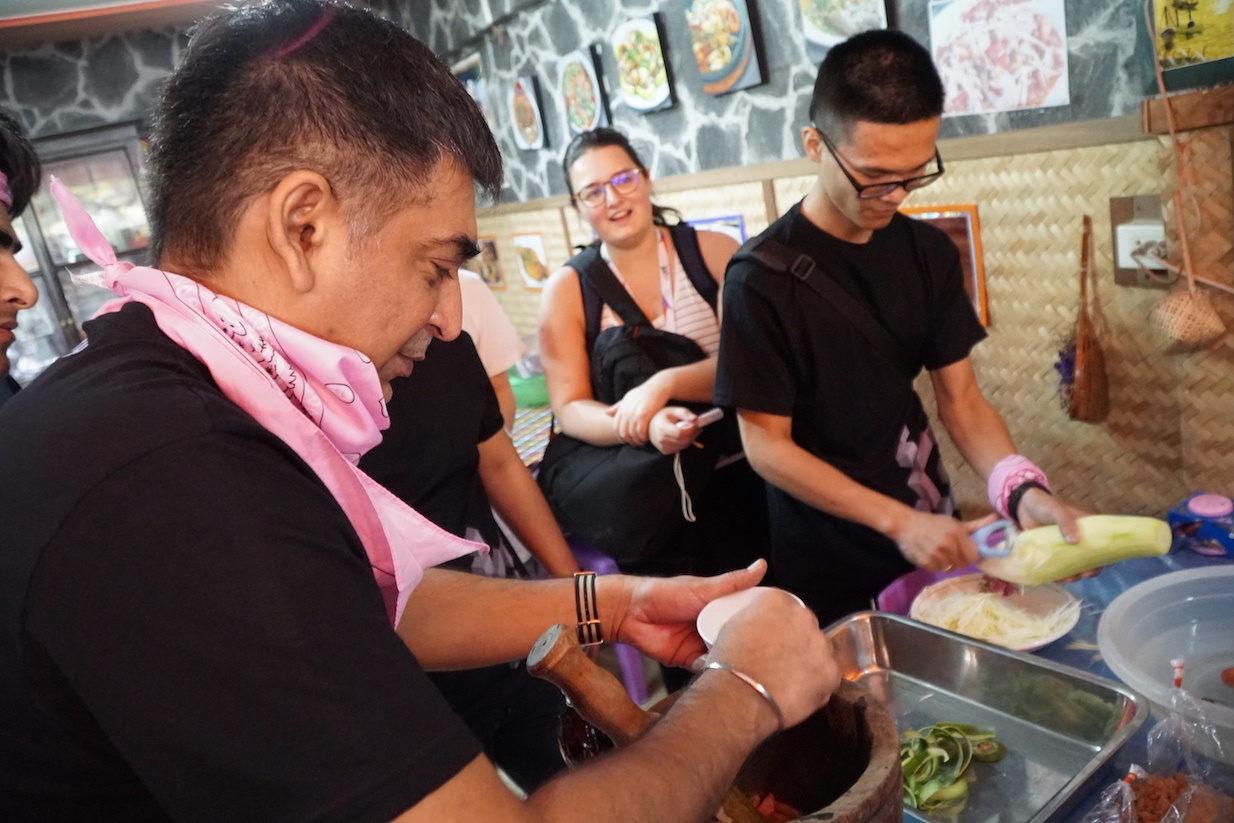 Preparing the produce we bought from the market...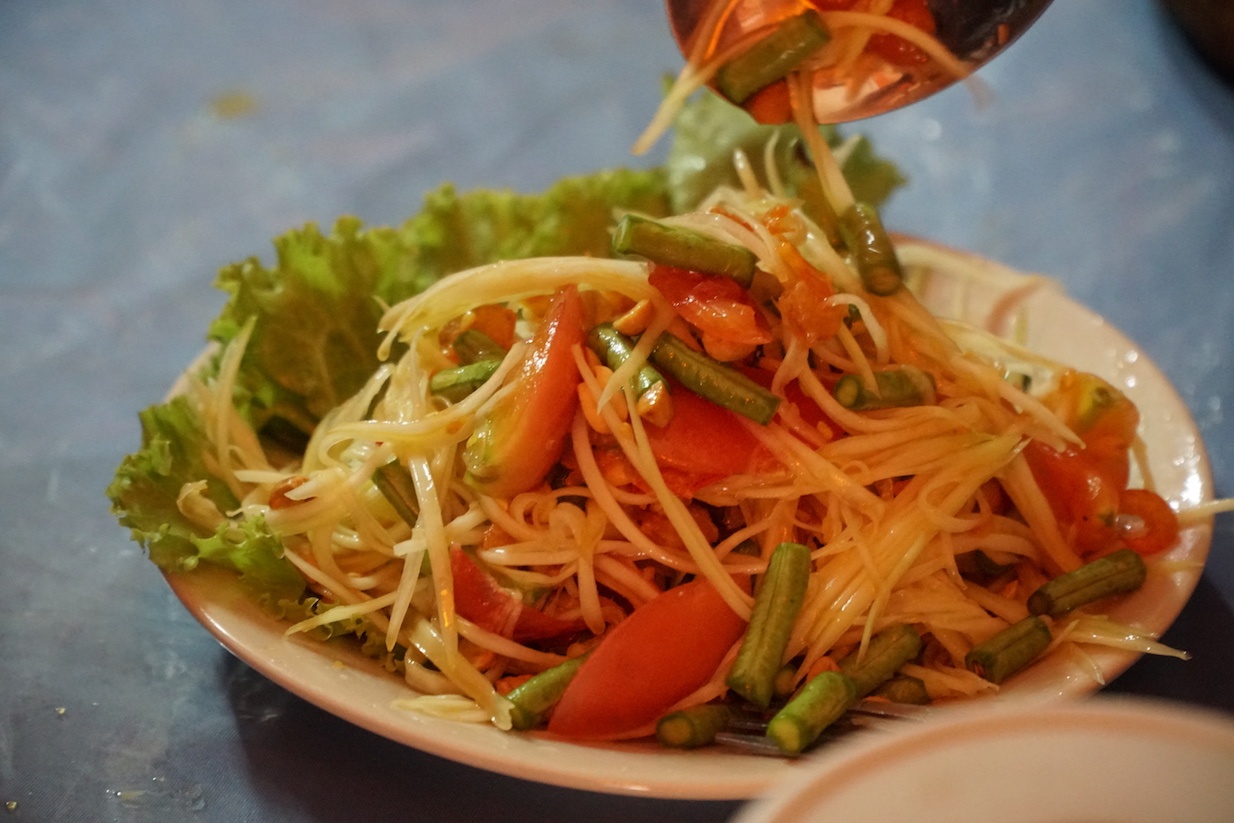 ...for this thing of beauty: the spicy Thai som tum salad.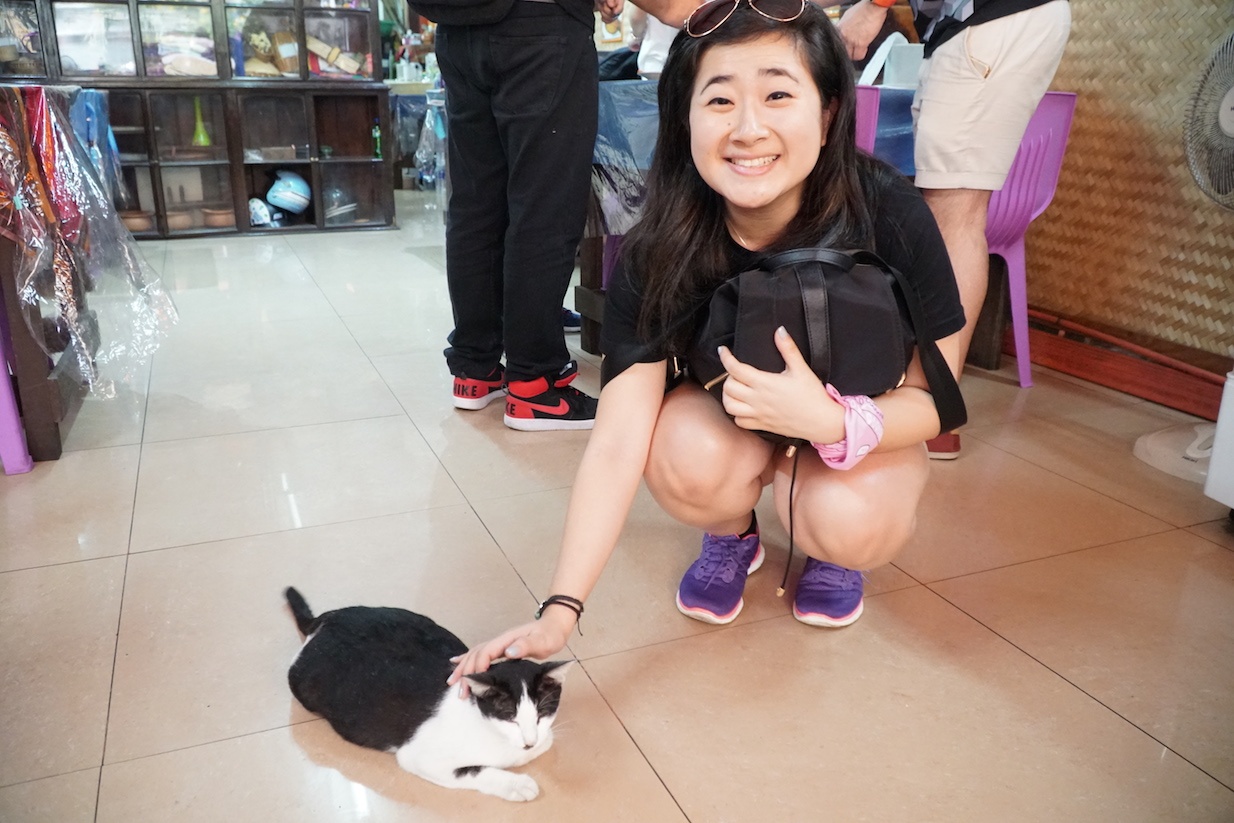 Newfound feline friends also provided moral support
Biking around the Green Lung was a refreshing break from the fast-paced city, particularly when we stopped by the pond of Bang Krachao Park to learn how to fold petals of the lotus flower (challenge #3!). After feeding fishes, we headed back, trying to complete other smaller challenges along the way, and generally just enjoying the fresh air and green scenery in this part of Bangkok.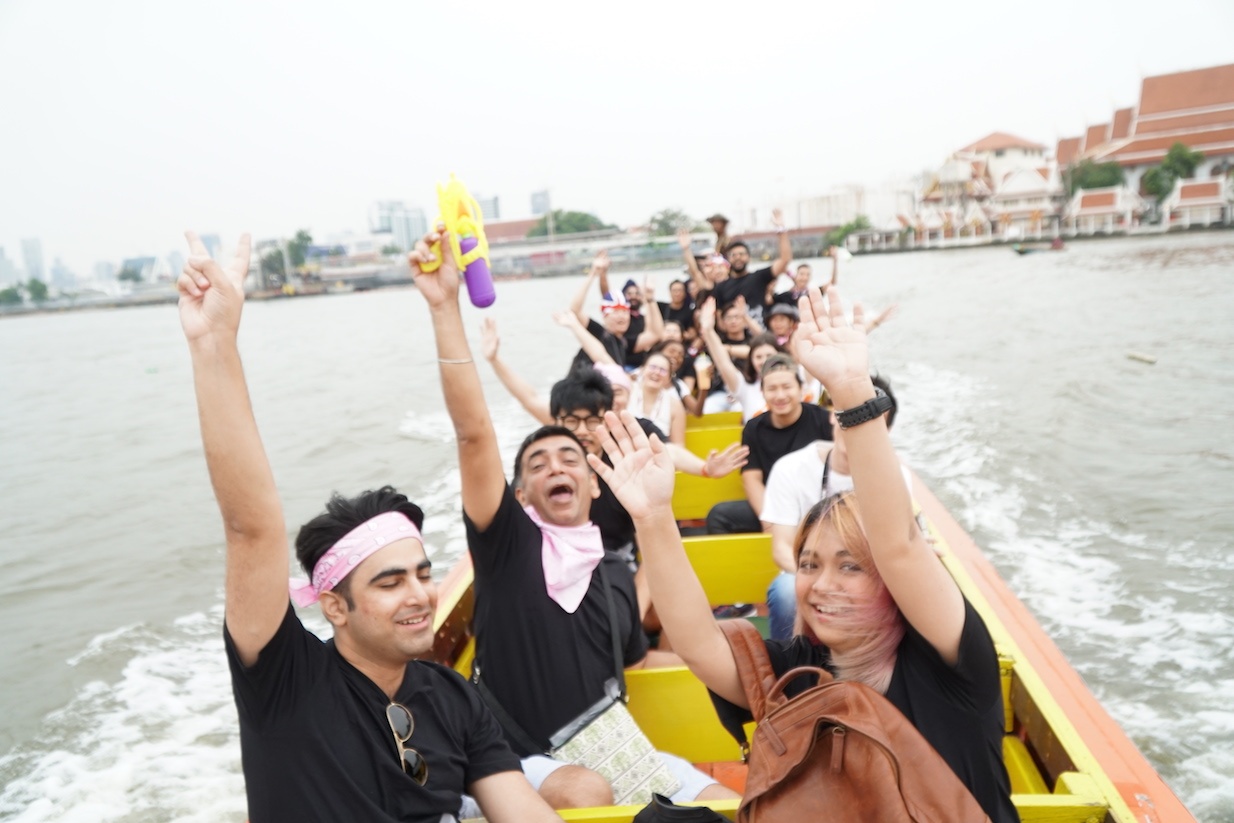 Charan's rallying call: We're all in this together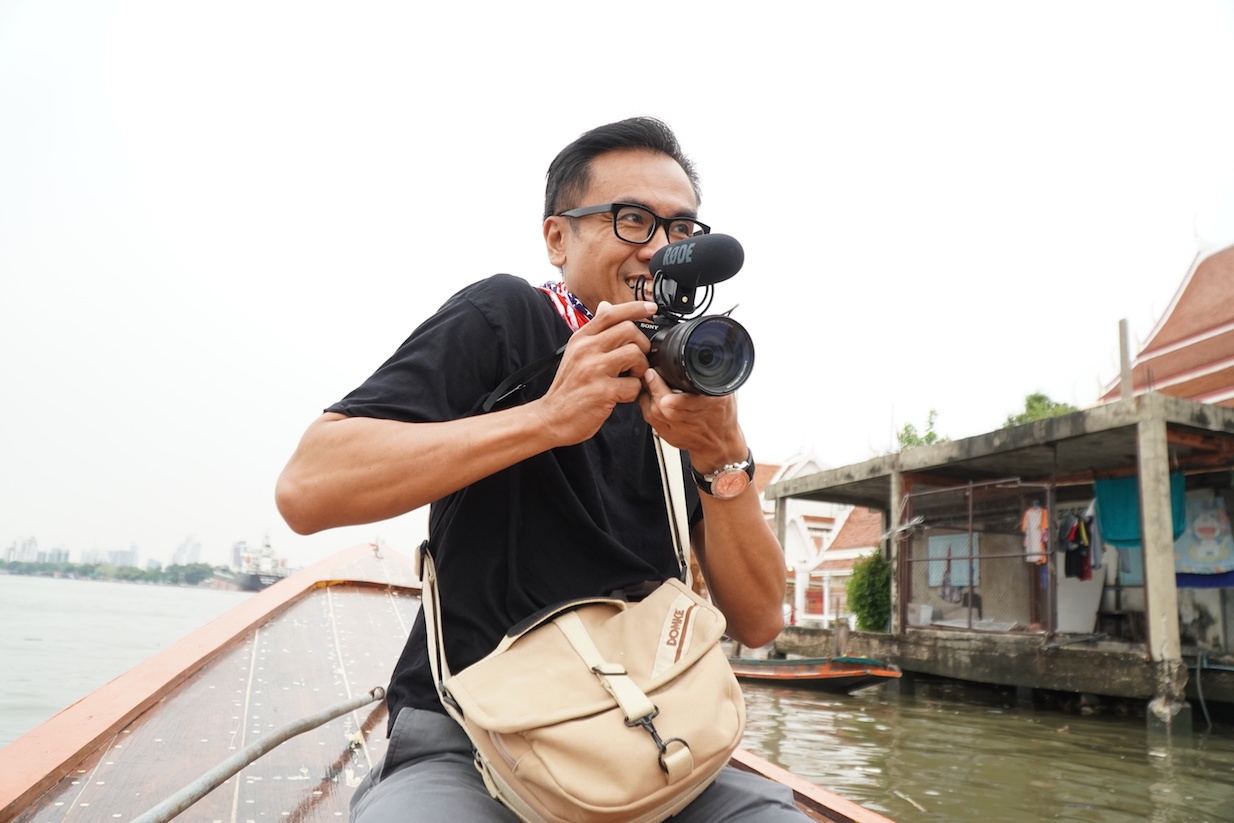 Camera ready for that perfect candid moment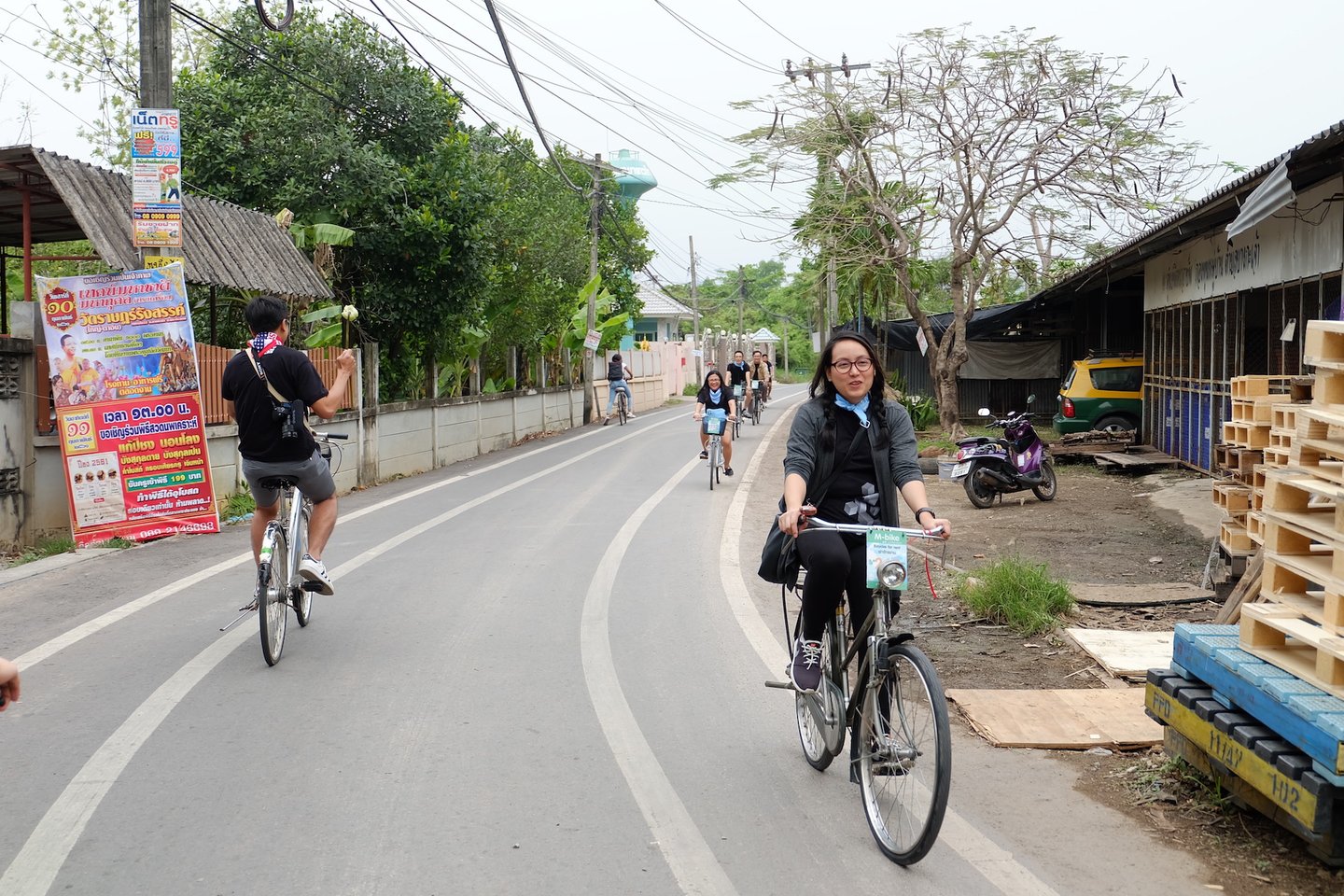 Biking through Bangkok's Green Lung
Finally it was time for lunch, but we had to work for that as well by ordering dishes in their native names from stalls back at the Food Hall in Suanplern Market. To say we were ravenous is an understatement, but not too much that we forgot to "talk down" to our competition: each other! In the end, there can only be one winner: we all bowed to Team Pink, but of course, we (meaning one brave soul) couldn't help photobomb the winning team's group shot.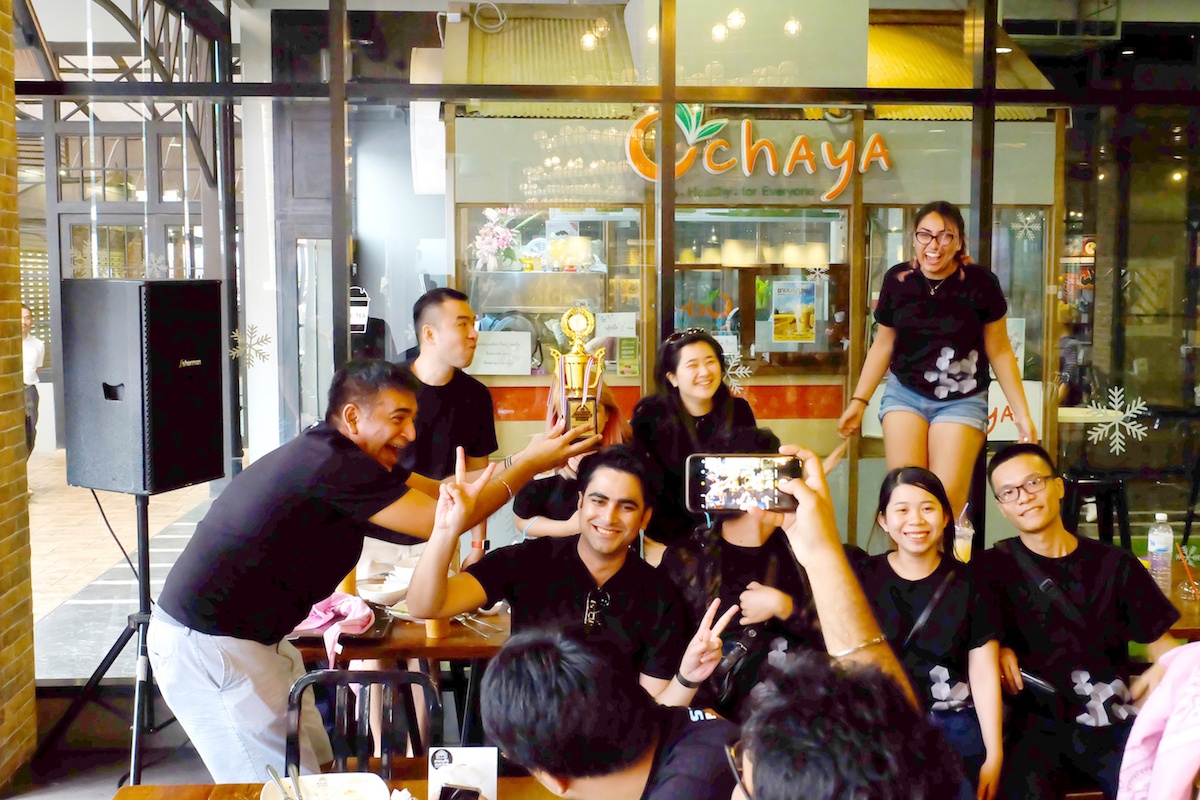 The pink team won, but since we're kiasu, Uzma had to photobomb their winning moment.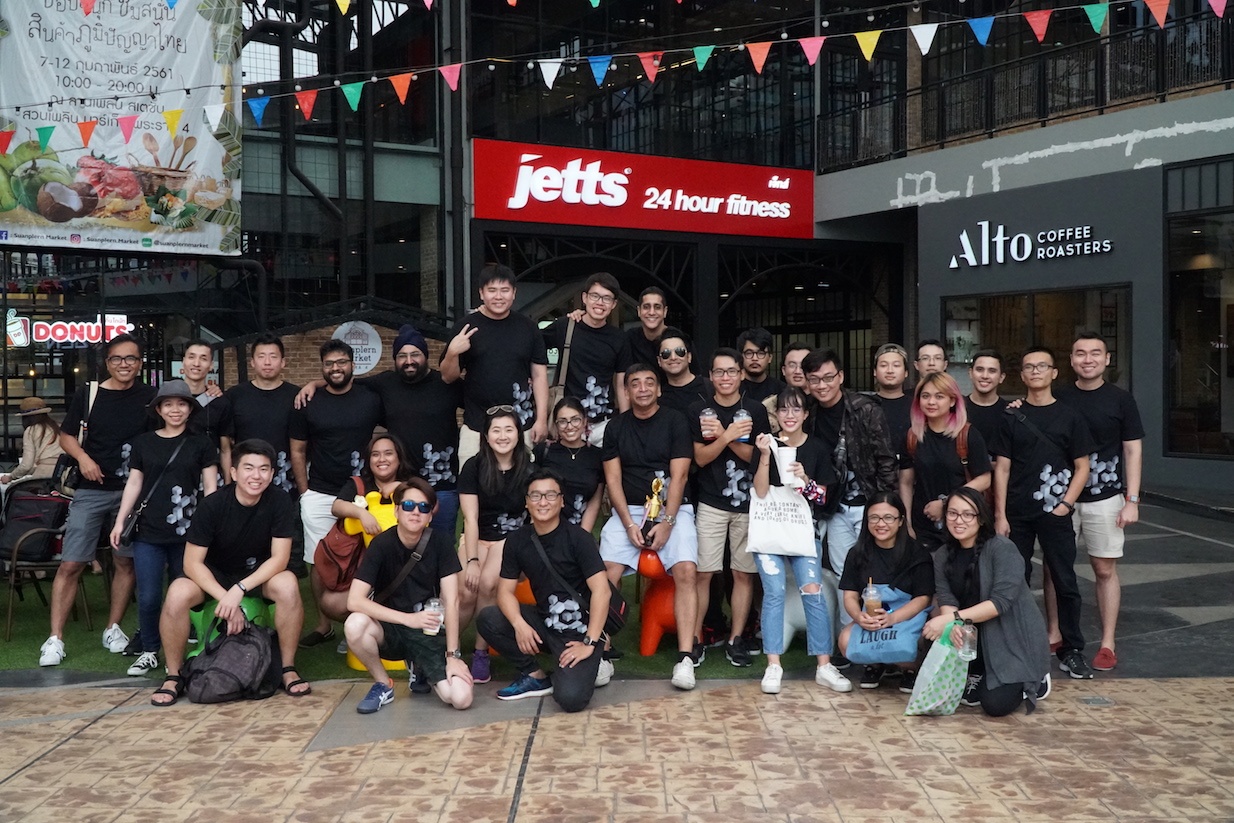 All smiles after an eventful morning with Amazing Adventure Thailand
Back at the hotel, there were only two items on everyone's agenda: to shop or to relax. Being at the centre of the action—with stations to the BTS Skytrain and the MRT beneath us—it was easy to get around without guides. We simply followed the scent of the best deals (Pratunam, Chatuchak, Train Night Market) and aromatherapy oils (massage spas).
Destination: Home (Day 4)
Our last day found us preparing ourselves—mentally, emotionally—to leave this gem of a city. While we packed our luggage, foremost on everyone's minds was how even more solid this team has become, despite the thousand-kilometer distances between our offices.
Not forgetting that ski resort in 2019. Onwards, Construct Digital!
More insights