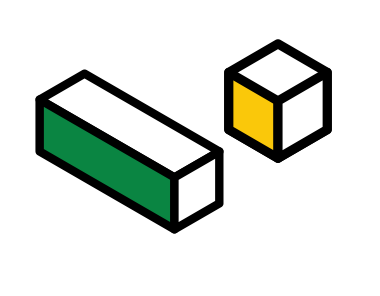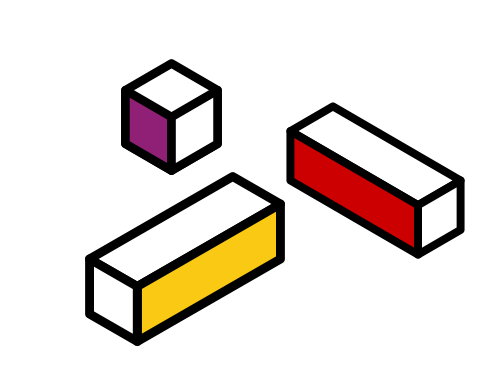 7 steps for a Successful Ecommerce Marketing Strategy in 2020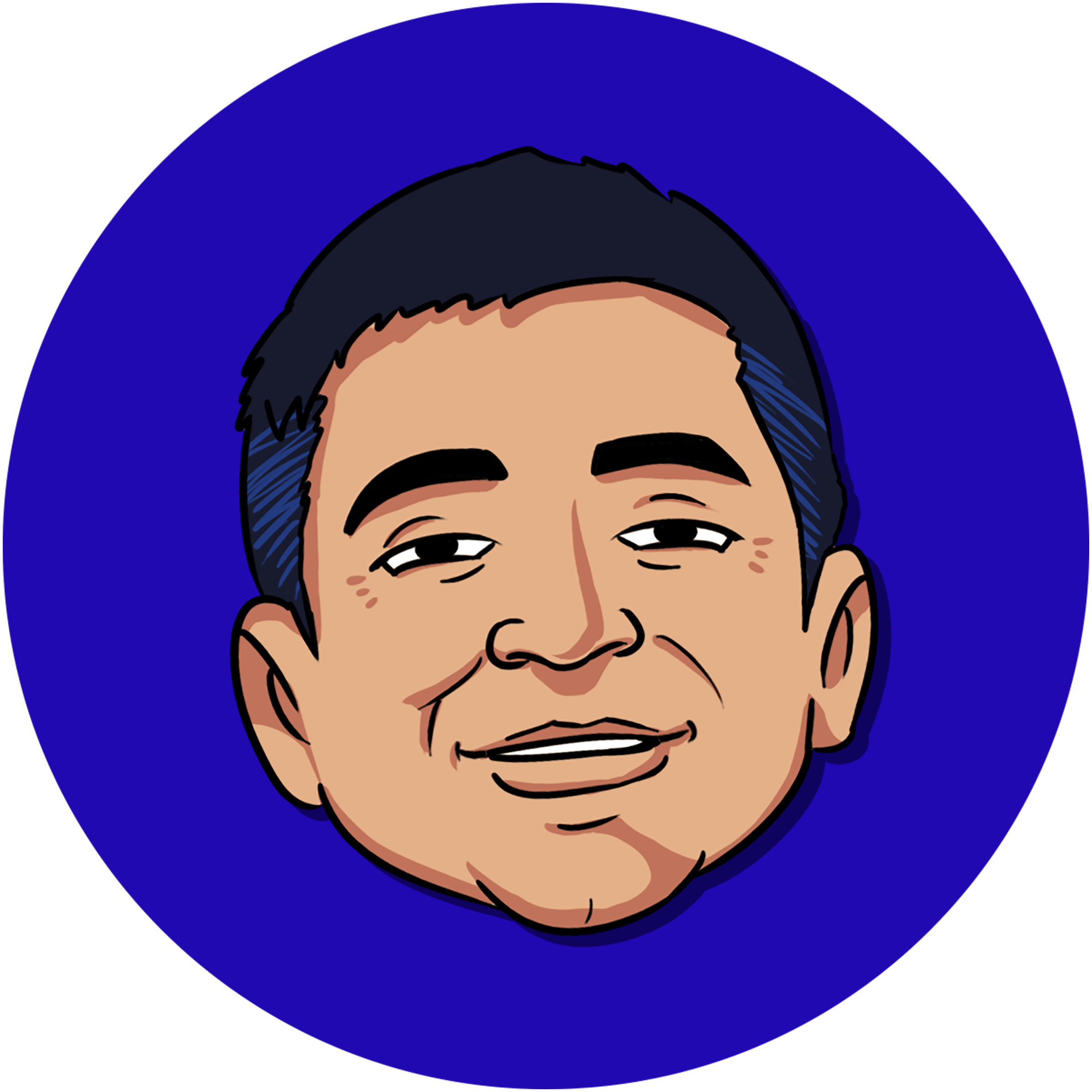 Charanjit Singh
23 Dec 2019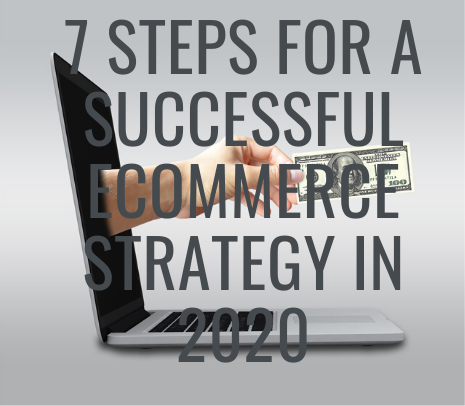 eCommerce will continue to grow in Singapore and across the South East Asian region in 2020. So you want to get in on the action? You've built your eCommerce platform but no one is buying and you have hardly any visitors on your site. What should you do in 2020 to fix this?
We've compiled the 7 steps you need to create a Digital Marketing Strategy for yoru eCommerce website to score big in eCommerce in 2020.
1) Find a Niche
You can't compete with Amazon or the big players so you will need to find a niche you can do well in. Finding a niche will position you as an expert in a particular product and this will help increase your visibility on Google Search engine.
It is also next to impossible to compete as a general eCommerce retailer against the big boys as you wont be able to offer lower prices and faster delivery. Redmart and Amazon have significant bargaining power over their suppliers which you are unlikely to leverage.
So look for a niche you can excel at and go in on it by becoming the expert in that product category. This will also help you focus your marketing efforts - which is very important given you have limited time and resources.
2) Define a great Value proposition
In order to stand out amongst the crowd and even try to outdo the large eCommerce players, you will need to clearly define a great value proposition for your product and store.
Ultimately this will help you attract and retain your customers. Your Value Proposition should introduce you to prospective buyers and help you make a strong first impression. Your value proposition should describe; how your product or service solves/improves problems, what benefits customers can expect, and why customers should buy from you over your competitors.
You will need to think from your customer's perspective when developing your Value Proposition.
3) Deliver the best user experience for Shoppers
Today with platforms like Shopify - you already get the most optimised checkout experience but I dont get why we still get requests from our clients to build them custom eCommerce platforms. I can understand the need from large customers who have complex integration needs and business processes but if you're just starting out - then there is no reason for you to try to invent your own platform as the best in breed is already easily available thru platforms like Shopify.
But the shopping experience goes beyond your website and you will want to make sure you can provide customers with timely delivery, great customer support and a good refund policy. Also think about the packaging and how someone will feel when they receive their order in the mail. Think thru it all and aim to delight your customer each step of the way.
4) Traffic sources - SEO + 1 ad platform
SEO is essential as a long term traffic driving strategy and you should definitely invest in this from the start.
Beyond SEO - there are a multitude of paid channels to consider. In our local markets - I would recommend starting with Facebook ads and focus on 1 paid channel to start with. This is so you wont be overwhelmed by too much data and waste your money on paid advertising until you get the hang of it. Next up from there would be Google Search ads. But only once you've perfected the onsite experience, cos you don't want to be driving costly targeted traffic that wont convert on your site.
5) Maximise the value of every visitor - Cross-sell, Up-sell and Collect emails.
You've worked hard to bring people to your site, now it is time to maximise the value you can get from each visitor. One of the best things to do is to collect an email address from each and every visitor. Again there are many plugins available for this. On Wordpress based sites OptinMonster would be a good choice. This will let you continue marketing to long after they leave your site in the cheapest way possible without spending additional media dollars. This will come in particularly handy when you are running promotions and offers which you can then send directly to people's inboxes.
Also make sure to present the right cross-sell and up-sell opportunities to your visitors. There are a host of plugins available for this and you should leverage these to get your visitors looking at the right products on your site.
6) Maximise Average order value - Free Shipping, Check-out bumps, Post-purchase bumps
You also want to ensure you get the largest possible checkout value from every single customer. Look at your average order size and think of possible ways you can increase the size of these orders. If you're selling physical products, maybe offering expedited shipping at a higher price would be an option to consider. If you're selling a digital course, perhaps you can add-on personal coaching sessions as an up-sell.
These up-sells can be done in a variety of ways, including recommending them at check-out or when a user adds a product to the cart.
A classic example of this is how Apple presents an order-bump when selling iPhones and offering up Apple Care to your order.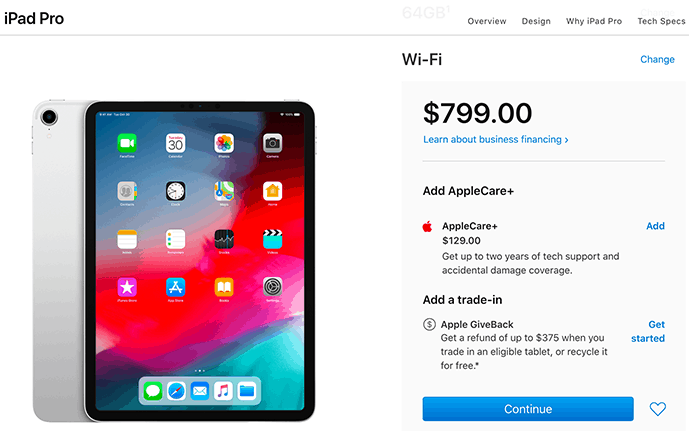 There has also been research that shows that offering Free Shipping can increase the size of your order. These are some things to experiment with on your eCommerce site.
7) Use the Right Technology on your site - Cart abandonment email sequences, Recommendations, Live chat and marketing plugins for Shopify.
Today you have all the very best practices and technologies at your fingertips at a low cost. With platforms like Shopify, Magento and WooCommerce chock full of great plugins, you should be leveraging these to implement tried and tested best practices for your eCommerce website.
Here is a short list of Technology enabled features/strategies you should have on your site:
1) Cart Abandonment Email Sequences
There are heaps of options available here including plugins for Shopify or even standalone third party email services like activeCampaign or Mailchimp. With abandoned cart rates ranging between 60% and 80%, you will do well to adopt this technology for your eCommerce site.
2) Product Recommendations
Amazon is the master at this game. In the early days of eCommerce, it was much harder to implement a recommendation engine on your website but today there a heaps of recommendation engines that work well across Shopify, MAgento and Woocommerce sites.

3) Live Chat
Live Chat is great for giving a prospective customer the assurance that they are buying from a real store. Also buyers often have questions about your product and if you can answer these in a timely manner to get to turn a new visitor into a customer. Of course email support also works but the instant gratification of Live support is a surefire winner for closing the deal. Now if you cant provide live support 24/7 you might also want to consider Chatbots - which are getting smarter each day thanks to Artificial Intelligence.
4) Chatbots
If you can support LiveChat on your site cos you don't have people online during shopping hours then I would seriously recommend a Chatbot for your site. There are many to choose from and in particular for eCommerce - Jumper.ai does a good job of supporting sales directly within the chat window. You can check out some other chatbot options and useful eCommerce strategies for chatbots.
Good Luck with your eCommerce Marketing in 2020.
If there is one piece of advice i want to leave you with, its this: Experiment as much as possible. Don't be afraid to try different things and see what works for you. With an eCommerce website you can try anything you want and let the data tell you what worked and what didn't. No more relying on your gut feel.
And if there's anything too daunting that you cant get your head around - you can always hire us to help you grow your eCommerce business.
More insights