We teamed up with onefivesevenSG to figure out what social media is saying about the election results.
We scrambled all day to pore through heaps of social media data and prepare the artwork with our friends over at onefivesevenSG. Then late this evening it dawned on us that publishing polling data is illegal in Singapore.
Can Social Media data be considered opinion polls? Does trawling people's opinions after the fact amount to polling voters?
Well we'd collected all this social media data and we're gonna just let this past. So we married it with other data such as past election performance and housing prices - and have attempted to predict the results of the general elections.
Our results are presented in the infographic below. Several races - namely Fengshan, Potong Pasir and East Coast GRC - are probably too close to call. The WP seems set to retain their existing seats, and the PAP looks like they will win big again.
Are these results based on social media data scientific? Well, we'll only be able to tell for sure if there was polling data available. As always, we'd love to hear your thoughts and hit the share button if you like what you see.
Here is a shareable short link to the full-sized infographic - http://bit.ly/1QrbMfD
Good luck at the polls today.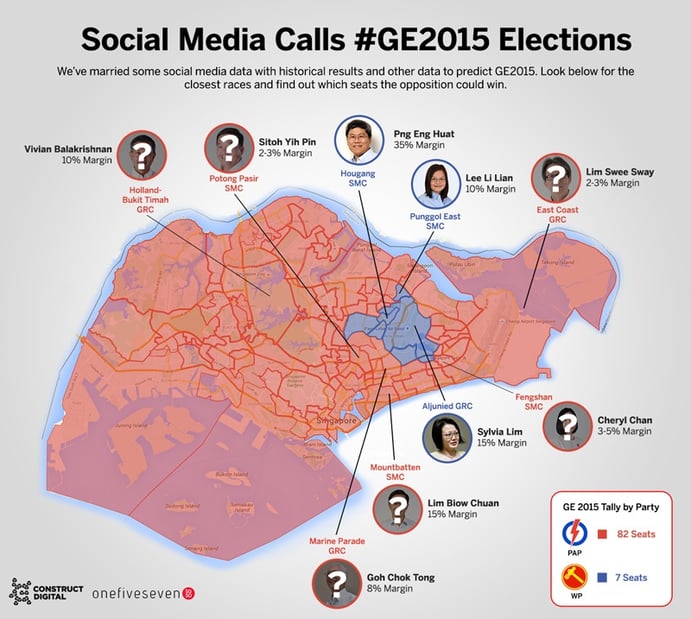 Check out more #GE2015 Social Media news and data.