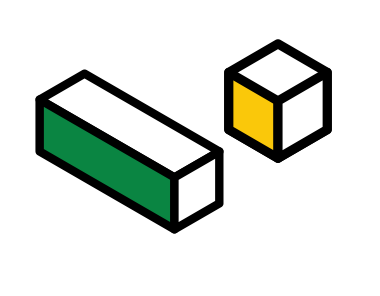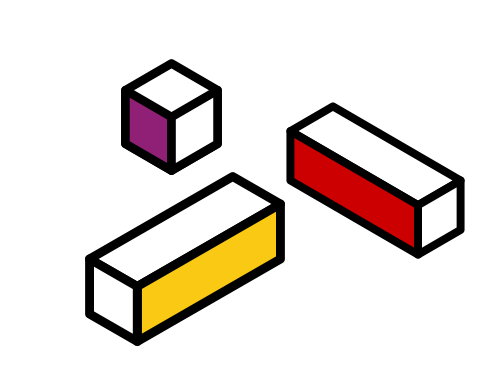 What's the Olympics without memes, Snapchat filters and Singapore's First Gold Medal?!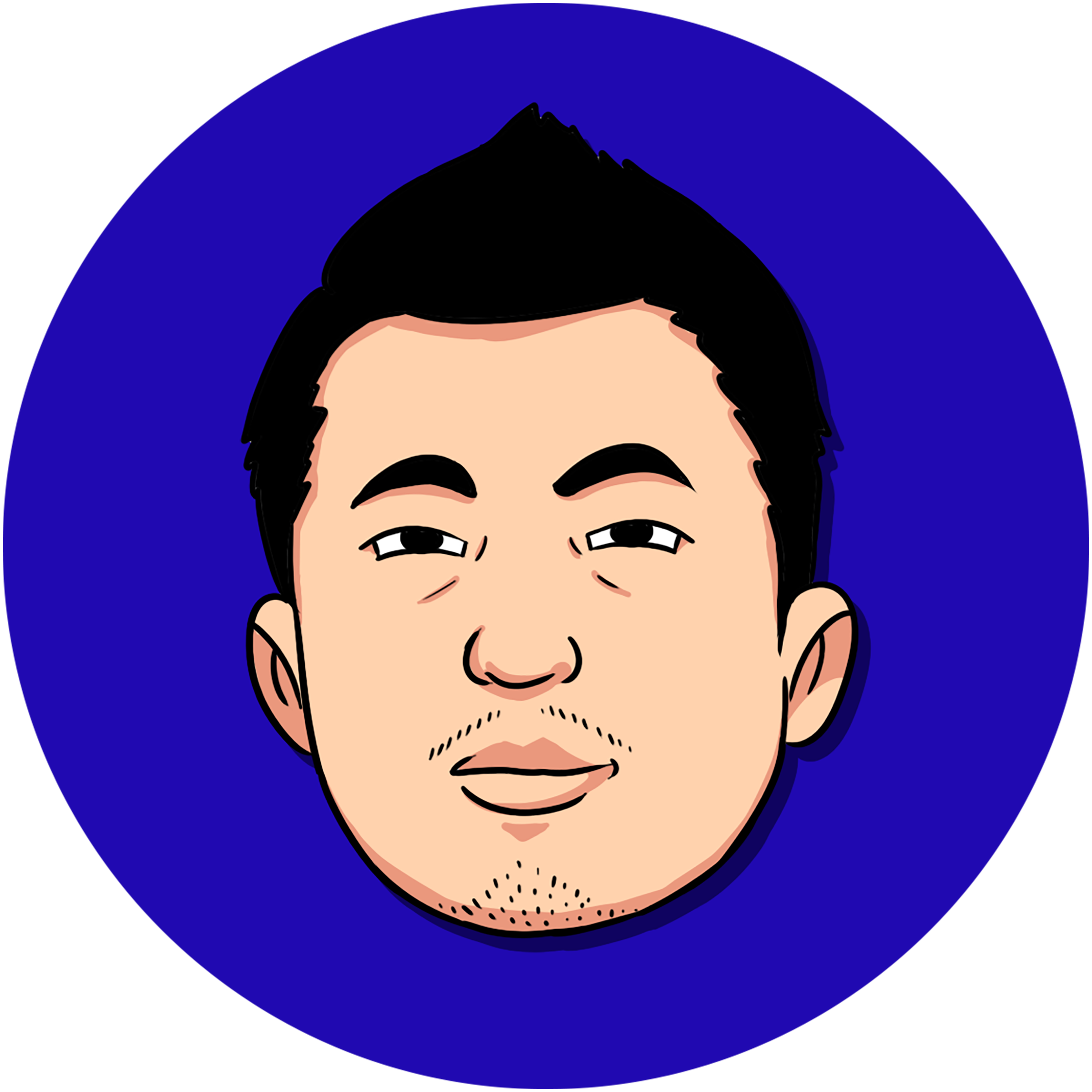 Edwin Tam
15 Aug 2016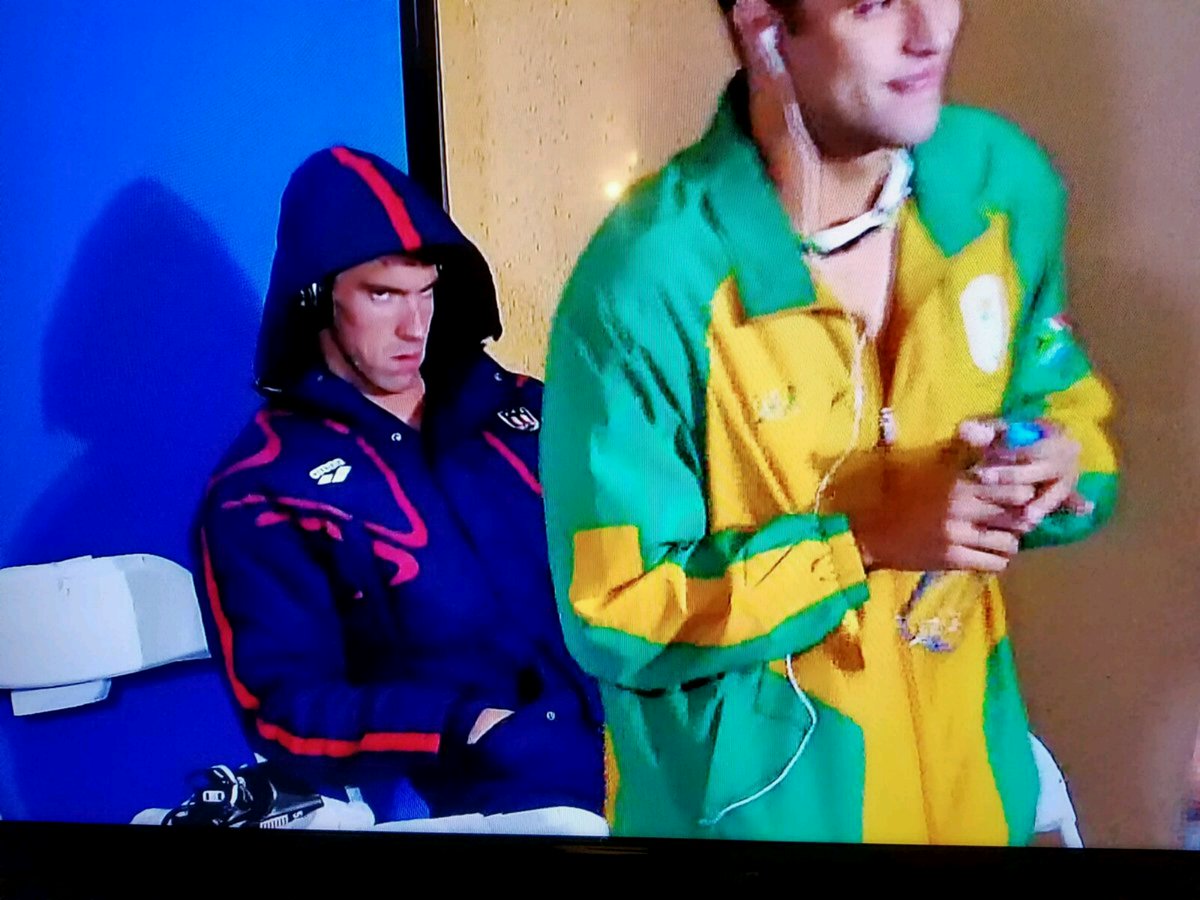 Actually, the first gold medal belongs to paralympian Yip Pin Xiu. But our most recent gold medalist is Joseph Schooling. He won the gold medal for the 100m Butterfly with a record breaking time of 50:39 sec!
No mean feat and, if we're honest, it deserves a sanctified place in our sports hall of fame. But this Olympics has also been a season of firsts, from new memes to one-time-only geo filters, and lots of opportunistic marketing.
In this post, we take a look at a meme, snapchat filters, and Schooling fever.
#Phelpsface is the Olympics' Grumpy Cat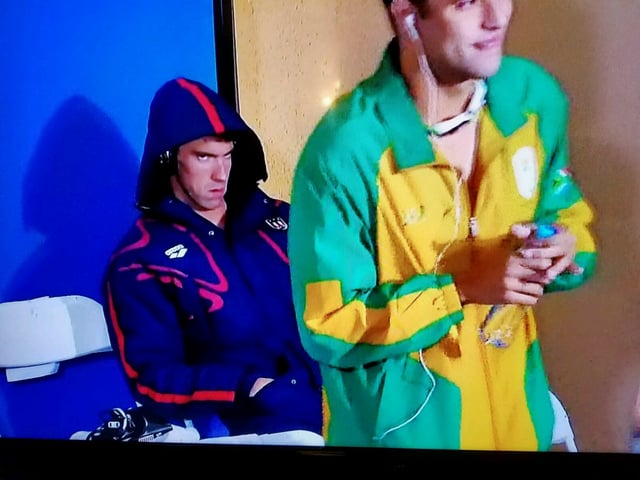 #PhelpsFace is the Olympics version of Grumpy Cat. Michael Phelps' glower at South African swimmer Chad le Clos was caught on cameras as they prepared to race in the 200m butterfly semi-final. It went viral within minutes and the Internet responded – as usual – with a slew of memes.
Our favourite screenshot caption so far: "When you're the real Slim Shady but someone else stood up" by Twitter user B®endan.
Of course, the IOC prohibits unauthorised Vines, live-streams and GIFs. But given the popularity of #PhelpsFace, we dare say Internet 1: IOC 0.
Read it at Michael Phelps Face Meme Explodes Despite Olympics Social Media Restrictions
The Spirit of Rio in Your Selfies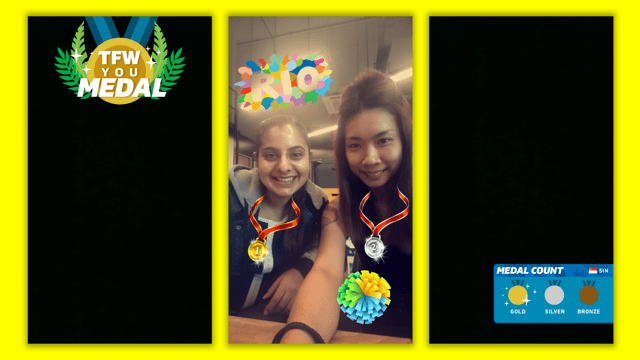 Snapchat's on board the Olympics bandwagon. It has released a batch of Olympic-themed stickers, lenses, and filters. And its super F-U-N!
We think Snapchat's best filter is its country-specific Medal Count filter that gives live updates of your country's medal count! That's just an amazing example of how digital apps let us celebrate the spirit of the Olympics, whether we're in Rio (which we're not!) or elsewhere in the world.
Read it at Snapchat adds Olympics-themed filters, stickers, and lenses
Celebrating Schooling's Win in a Uniquely Singaporean Way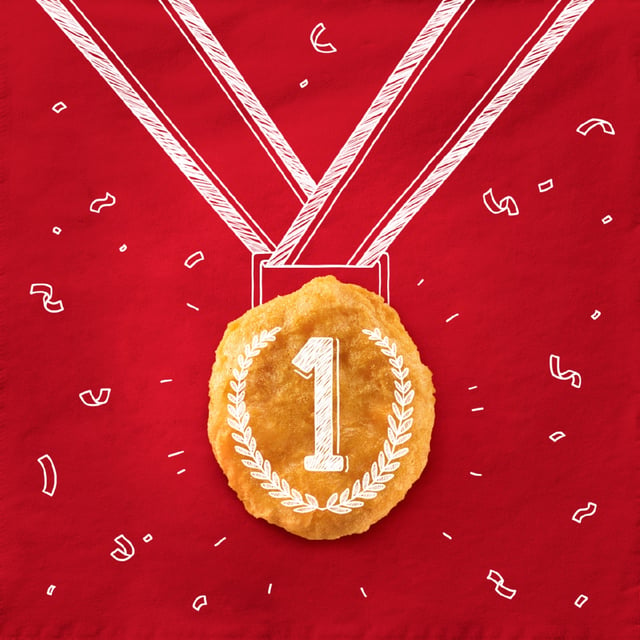 Brands in Singapore certainly keep an eye out for opportunity. Since Schooling's historic win, they've taken the opportunity to celebrate the athlete's win in a uniquely Singaporean way.
As the golden boy returns to Singapore on 15 Aug, two brands have taken it upon themselves to provide some promos:
Comfort Delgro offered their first 1,000 passengers to Changi Airport $10 off their rides
McDonald's gave out free 6pc Chicken Nuggets to the first 50 people at selected outlets
We think that's just the tip of the iceberg. More, please!
Read it at Singapore gears up to welcome Olympic champion Joseph Schooling home
Buy 4D, Pray Hard for a Holiday, and Go Back to School?

And the memes about Schooling's win keep flowing.
In true Singaporean fashion, the number 5039 (his event timing) was heavily betted on at lottery outlets islandwide until it sold out! Also in true Singaporean fashion, school kids (and us) prayed for a public holiday. But it won't happen because we really like schooling.
That and more from the usual suspects – such as SGAG – and some surprising ones – like Changi Airport and the Ministry of Education.
Read it at Buy 4D and pray hard for a 'Schooling' public holiday: Celebrating Olympic win the Singaporean way
More insights