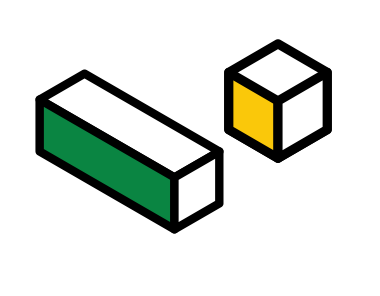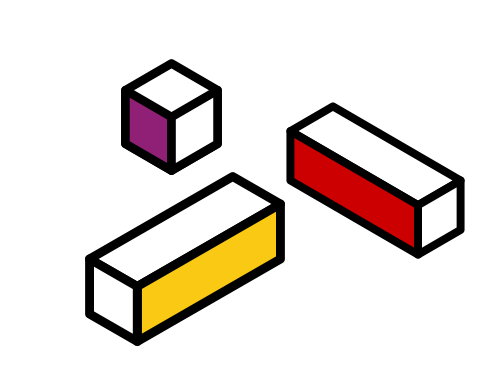 Our First Award Show… and Gold!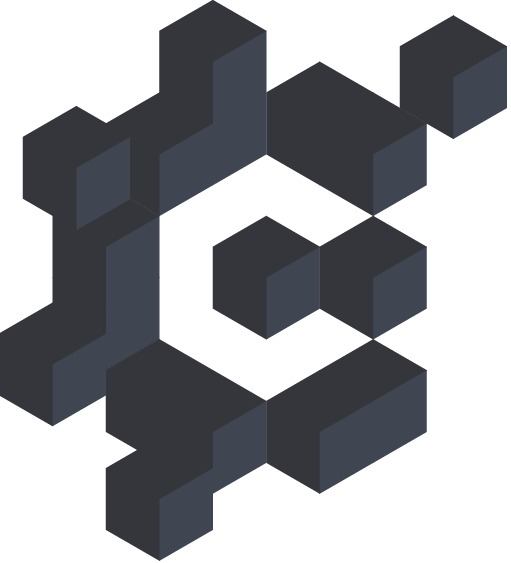 Team Construct Digital
03 May 2018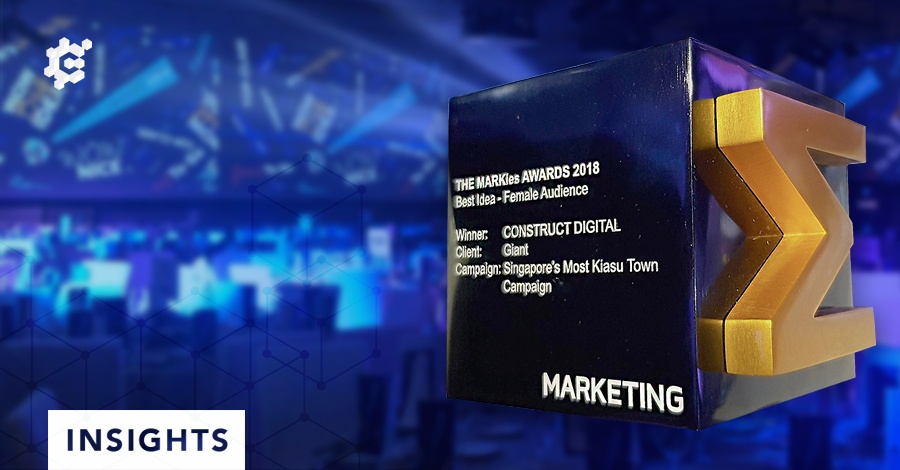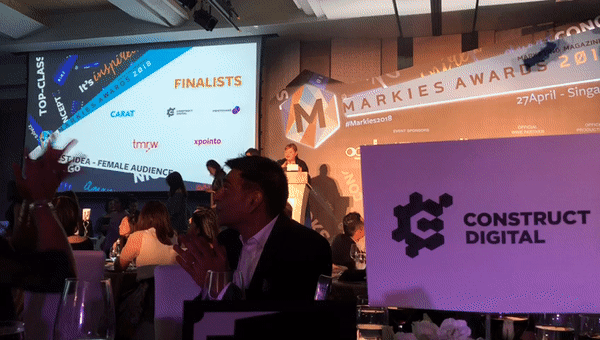 This is the moment Construct Digital managing partner Charanjit Singh found out that our agency won the gold at the Markies, beating some of the biggest names in the industry. It's not the first award we've won but this is definitely the first award we have come together to win.
We were among the youngest firms at the event who won a Gold. We did some math, and in summary, the average age of agencies nominated in the category we won in is 20 years.
For context, Construct Digital is merely 8 years old in 2018.
Such a success was possible because of our client, Giant Singapore. It is with their faith and belief in our otherwise young team that this new milestone is possible.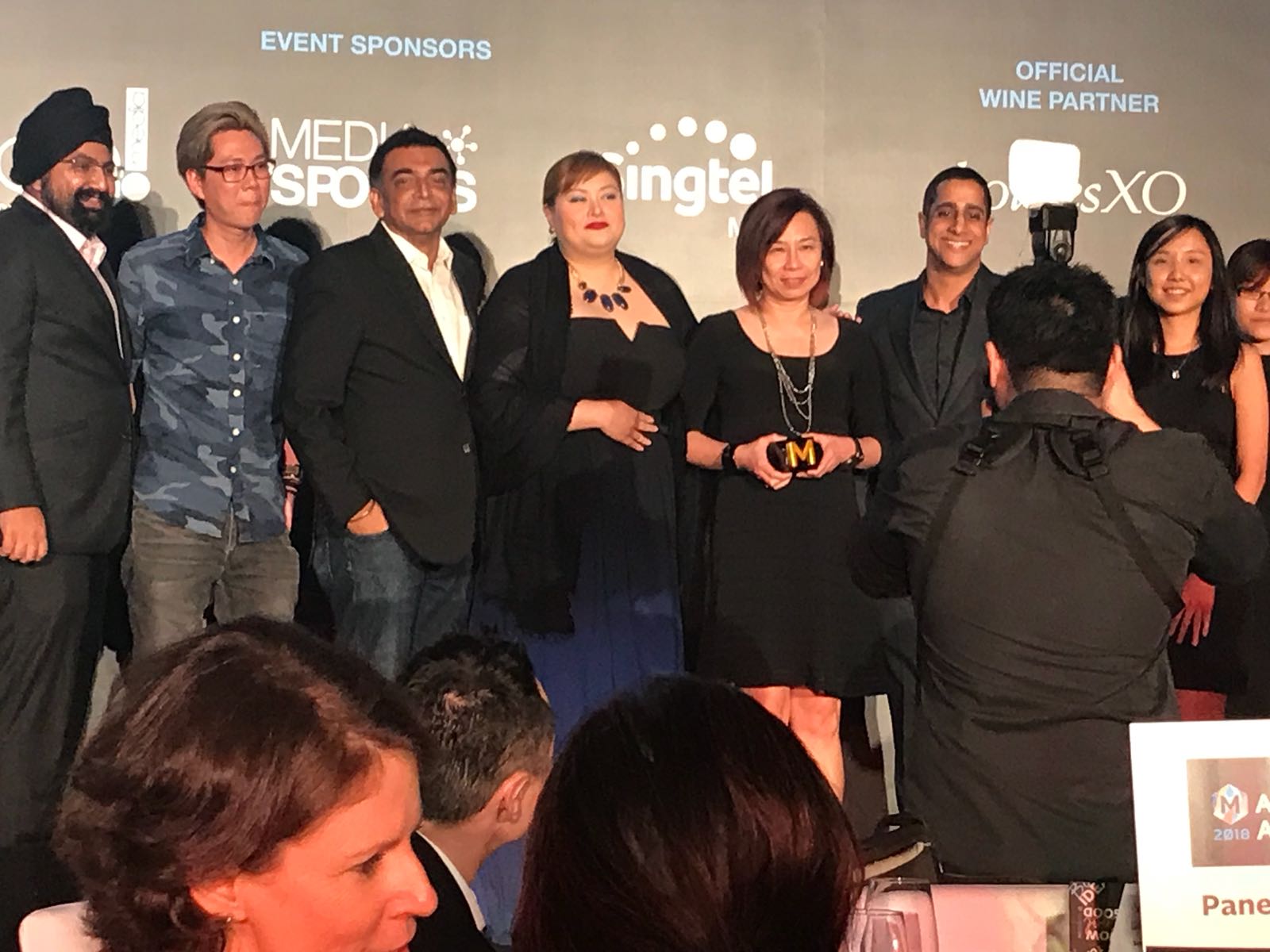 So, what exactly did we do to clinch this award category, up against 4 other agencies repping 4 other major global brands (such as Garnier, Dove, and Wyeth Nutrition)? In a space where most entrants focused on sexy or heartfelt advertising—known traditionally to work best with female audiences—we marketed to a very different demographic of females that just happened to be the core customer of Giant Singapore.
We then leveraged this to play on their inherent traits, pitting towns across Singapore and its people in friendly competition.
Not only did that make us stand out in the sea of very mainstream campaigns, it made for a memorable and truly viral project (hence netting us a corresponding PR award for the same campaign).
Thanks to this project, the team has become more experienced through executional exposure, in crafting viral campaigns that generate buzz around a marketing agenda.
Sid, our digital services director, states: "Behind every great campaign is an amazing client. We truly could not have done this if Giant's marketing team had not been so supportive and open to experimental ideas. This was, after all, uncharted territory for them and neither of us could predict how it would be received."
While the client put us on the path to a win, the hands behind those processes are ours.
We've grown strength-to-strength, multiplying in number in the past year faster than we have in the prior 7. We've expanded our team to even encompass the Philippines, where we are still seeking to hire more. Beyond that, we're cultivating each individual's personal capacity through constant training, in line with our belief of all individuals needing to be Growth-Oriented.
....we've gone from being techie to creatives
Charan, our managing partner adds: "It's like we've gone from being techies to creatives. We've been on this journey from being a production agency for big names to delivering marketing services to B2B clients, and now being able to deliver not just great work, but great creative work as a full service digital agency."
That said, this award makes us realise that collectively, we can do great things. As long as we keep to our mantra of always being 'steady' problem solvers—the same belief held by every member of our team—we will be unstoppable.
More insights