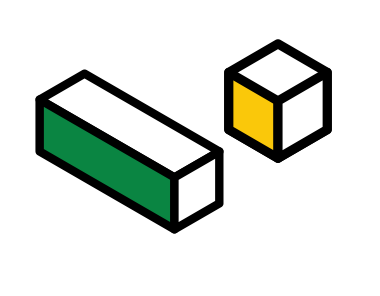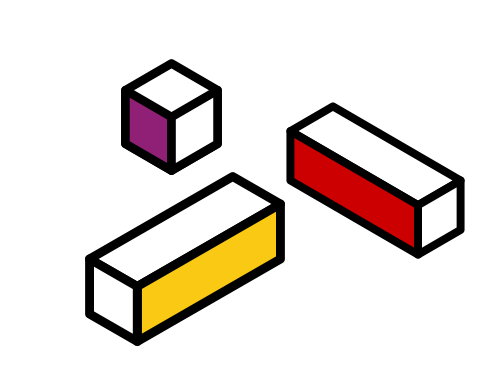 How personalising your content can increase your conversions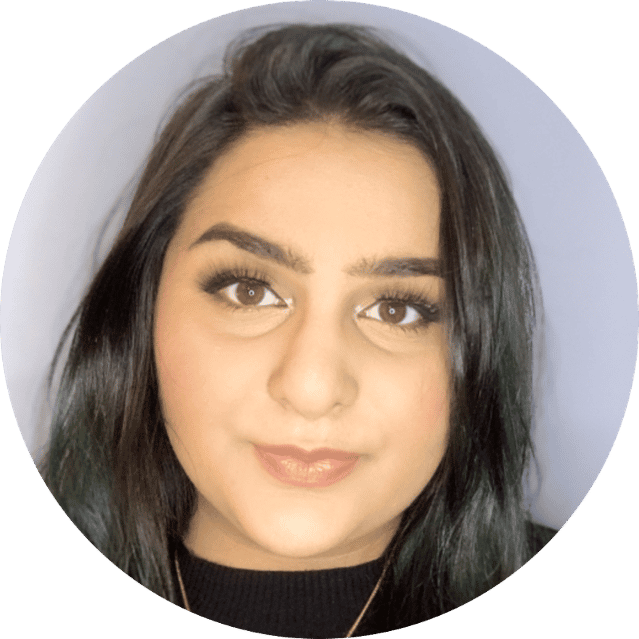 Raveena Randhawa
27 May 2021
Consumers today have a not so silent expectation for a tailor-made buyer experience. From the minute they visit your website, they expect to see enticing offers that answer their questions immediately. They also want that feeling of satisfaction that they have found what they are looking for. This is where we as Marketers come in, personalising content throughout their buyers' journey to make the process seamless.
Today, personalisation plays a key role in effectively getting and increasing your conversions. According to the Content Marketing Institute, personalising content is a "strategy that relies on visitor data to deliver relevant content based on audience interests and motivations".
Personalising content gives you the opportunity to react to the behavioural changes of your consumers. With this you can provide them with the best tailored experience. Giving them a smooth and consistent consumer journey calls for an organised approach with the ability to constantly adapt. You learn to adapt with their behavior changes whenever they visit your website.
In this blog, learn how you can start personalising content to increase your conversions. With the use of Inbound marketing and its tools like the buyer's journey, it's easy.
What is a buyer persona?
Look at it as a fictional identity, based on the market research done that will best represent your target audience. This will also include the characteristics of your target audience. Depending on what you offer, it is possible to have multiple personas. This helps to provide actionable insights about your consumers. This also teaches you to empathize with them in order to be able to help them better. They are more likely to react better to a service that is catered to them and their problems.
How do I use buyer personas?
Your buyer persona can help you with an array of things, one thing it helps you with creating your content. When you have your buyer persona ready, it gives you a better understanding of who your prospective buyers are.
This eliminates the time you would have wasted thinking of what potential buyers would be interested in. Now you can cater specifically and keep your content relevant to exactly what they are looking for.
Now with a better understanding of their pain points, you can address and lead them to your solution. Showing your buyers you understand their problems gives them a sense of trust in you.
Creating your own buyer persona(s)
There are crucial steps in creating your persona(s). Once you have your persona ready the rest should be easy and fall into place. Here are some questions to answer while creating your persona. Firstly, think of the possible demographics you will encounter, age groups, occupation, gender, geographic location and so on.
Secondly, look into what interest and hobbies your personas might have. What kind of pages would they follow on their social media? Thirdly, their reason behind the purchase. Are they facing a problem and looking for a solution or are they just trying to improve their business.
Lastly, what is their end goal? Are they looking to boost company visibility by 15% or 20%, do they want to increase their website traffic? To find out more on how to create your buyer personas click here.
Sample Buyer Persona
How this will help you increase your conversions
With having a buyer persona(s), it gives you the upper hand in understanding your target audience and their needs. Personalising content has become incredibly important to consumers. When they do not see what they are looking for immediately they tend to stray away.
According to a survey done by Accenture in 2018, 91% of consumers have stated that they are more likely to engage with brands who are able to recognise, remember and provide them with relevant promotions and recommendations.
Consumers like personalisation. They are more likely to purchase from a brand that knows their name and purchase history. One who will deliver relevant information to them as a result.
Doing this is an effective way of leveraging consumer data. With this you can deliver content and give them experiences over all channels. This will feel timely, in context and most importantly, personalised.
Around 48% of consumers have also admitted to visiting a brands webpage only to leave it and purchase from elsewhere. Personalising content is not only a way to show your consumer you are listening to them. It also gives them a sense of comfort and trust in your brand that will encourage them to return.
Start your buyers journey
What is the buyer's journey?
Once you have your buyer persona or personas ready the next step is your buyer's journey. This is the pathway and journey that a consumer goes through before making their final decision to purchase a product. They go through multiple stages throughout the process. Here is how to understand your consumer's buyer's journey and how and where you should start the personalisation process.
What are the 3 stages of the buyer's journey?
There are 3 stages that break down the buyer's journey. This describes how the consumer goes through the path to purchase, the awareness stage, the consideration stage and the decision stage.
So what does each stage mean?
Awareness stage: This is where the buyer acknowledges that they have a problem
So at this stage the buyer is experiencing an issue and is potentially looking for solutions to solve the problem.
Consideration stage: The buyer determines their issues and contemplate options to resolve it
Here, the buyer has realised their issue and are now determined to find a solution
Decision stage: The evaluation stage where the buyer decides on the right person to provide their solution
The buyer's journey
Lastly, this is where they are executing their solution that they have researched on.
Actions to take at each stage
Buyers don't want to be sold to when they are not ready to make the decision. Here we look into the actions of how we should start personalising content at each stage,
Awareness stage
At this stage you do not want to sell anything to the buyers. They have only just figured out that they have a problem. They are still understanding what their issue is. Here they start the process of looking for solutions.
During this stage the consumers are asking themselves an array of questions. Their first instinct would be to Google keywords that will lead them to a possible solution. This is where you start creating content to be seen by them to capture their attention. Get creative with the content you want to post. It can be Google Ads, blogs, whitepapers, infographics, videos and many more.
The start of their search on Google
Create content that will rank highly for these particular keywords. Your content should include their problem symptoms so they can identify your brand as a possible solution. According to a study by Pardot, 70% of buyers turn to Google at least two or three times while in the awareness and consideration stage.
Keep your content short and sweet. They will be researching many things at once and anything too content heavy will have them looking elsewhere. Your content should be 90% educational and 10% promotional. The consumer has just come across your page and if you start hard selling to them from the get go it can cause them to stray away. The content you share with them at this stage should be helpful and interesting. This will encourage them to want to share your page around.
In your content it is crucial to add a call-to-action (CTA) button, this helps you to keep some content gated and in return for an email address you offer to them a solution. This will then take them to the next stage, consideration.
Consideration stage
This is where you will need to strengthen the concomitance between your brand and the needs of a consumer in the awareness stage. The consumer has come into contact with your brand and this due to your marketing efforts through segmentation and targeting. You have captured their attention and now you want to create what will be seen to them as your first official communication to them.
Use social media to broadcast your personalised content
Keep in mind that your prospects are potentially looking at your competitors as well and here is where you want to stand out amongst the crowd, you need to highlight to them what sets you out from your competition and makes you their best option.
A key element here is making sure all your social media channels and your website have a good user interface, this will make their process easier and more enjoyable. They might want to reach out to you for an enquiry so be sure to be prompt with your replies and be friendly. According to a survey done, 78 percent of consumers have left a transaction or not made an intended purchase because of poor customer service. Ensure your website or app is user friendly with no glitches. This will improve the image the consumers have of your company and encourage them to move forward along their buyers journey.
The content you should be producing at this stage should help you close the deal, publish case studies, FAQs, and information like pricing guides that will help to answer any further questions they may have. At this stage your content should be 30% educational and 70% promotional, your focus here should be their problem, your solution and aimed for positive results. From here we move to the final stage, decision.
Decision stage
At this stage of your consumer buyers journey they should have all the information they would need to make an informed decision. They have narrowed down their choices and have chosen some ideas that offer a solution for their problem, now they need to decide which out of their options offer the best solution in terms of what has the best features or is the best value for their money.
A study done by Spiceworks has discovered that a large 97% of people say they rely on peer recommendations and ratings/reviews during the buying cycle. It is important to feature customer reviews and case studies on your website and social media channels for your potential consumers to get a better understanding of who they are purchasing from and whether or not it is worth their while.
Seal the deal!
At this stage offering a free trial or discounts for a first time user is one way you can almost guarantee to take them over as a paying consumer. At this stage the content you want to put out should be the ultimate pull factor for a potential consumer to see, feature customer testimonials, how-to tutorials, discounts and offers as well as a competitor comparison.
This will give your consumer a better understanding of what you can offer and how you are dedicated to helping them solve their issues. Your goal here is to sell, ensure that your content is now 90% promotional and 10% educational, this is the home stretch and you want to get it in the bag.
Final thoughts
Personalising content will help you to deliver yourself as a friendly and helpful assistant on your consumers journey, this in turn will help to increase your revenue as well as consumer loyalty as you move down the funnel. Each stage of the buyer's journey requires its own type of content to guide a person from one stage to another resulting in the final conversion to them becoming your client.
Personalising content based on the buyer's journey helps to make your marketing strategy flow smoother. Each and every consumer has a different need and want depending on the stage they are in. Having content that caters to each buyer persona throughout their journey will help to show your consumers you are dedicated to them.
It might be a hassle to get your buyer's journey mapped out and the content personalised according to each stage but it is a hassle that will benefit you in the long run.
Personalisation tools are available if you do not know how to phrase or reach out to your target audience attractively, tools like Recommend can help you to fully identify and reach out to your consumers with personalised content based on them.
The use of inbound marketing and its tools such as the buyer's journey shows you how it is a key element in any company's marketing strategy. Being able to match your consumers needs and problems to the right type of content throughout the stages of the sales funnel will help to upgrade and improve the effectiveness of your content marketing. Download our inbound marketing workshop playbook today and learn and enjoy all the benefits of inbound marketing.
More insights