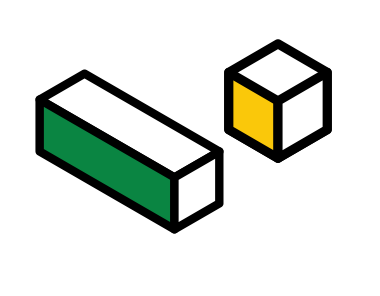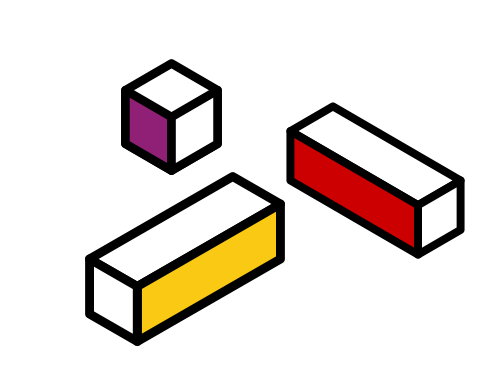 4 Facebook Messenger Workflows to Drive B2B Leads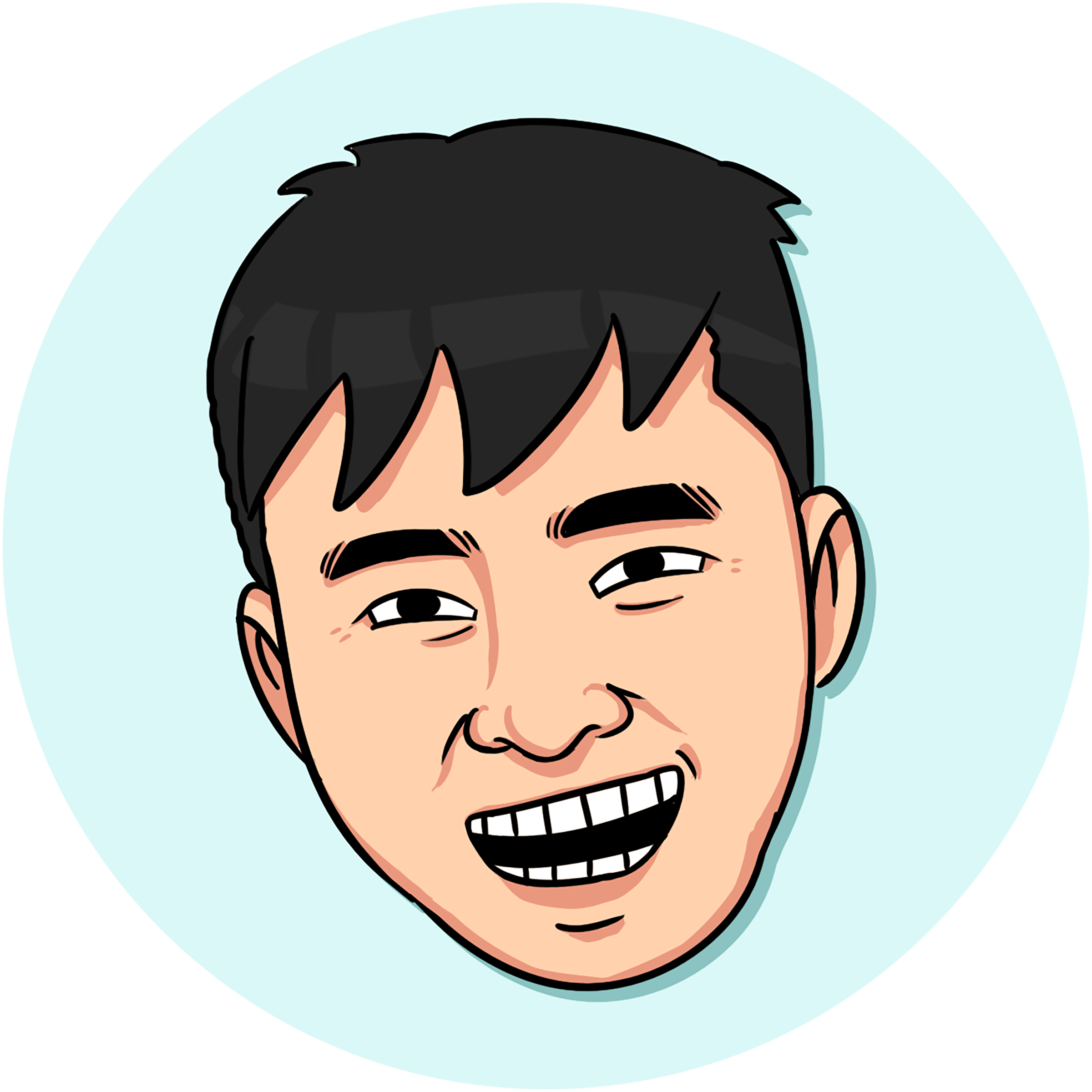 Delvin Ong
23 Oct 2017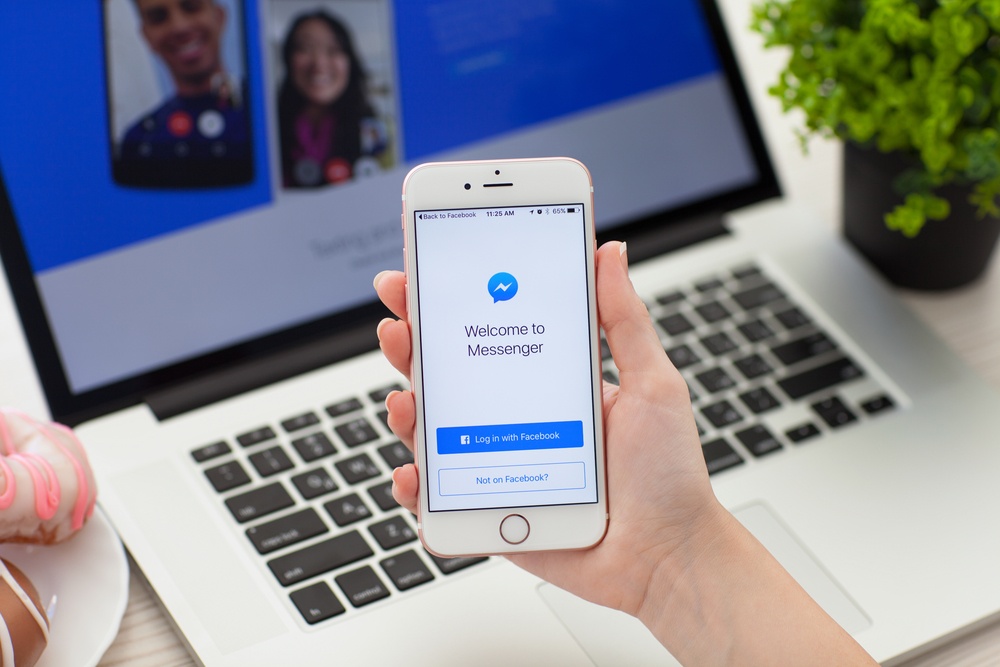 Today, more than a billion people use Facebook Messenger—which means your prospects and leads are using it. Indeed, Facebook Messenger has become an important tool to expand one's business. Consider these facts:
One way to take advantage of Facebook Messenger's capability to drive demand for your B2B business is familiarising yourself with Facebook Messenger automation workflows. This requires creating a Facebook Messenger bot through a visual bot builder like ManyChat and nurturing your leads through automated sequences.
Within ManyChat, you will be able to set which messages will go out, and when and at what intervals. Check this video for a quick 101:

With this sequence in mind, here are some of the possible workflow approaches to consider to connect better with your leads.
Workflow 1: Start with the Auto-Response
Because Facebook Messenger now allows you to add bots onto your business page, you can now start a conversation with your page visitors. And one of the first conversation starters you should formulate? A good automated response.
Connect your Facebook business page to your ManyChat account. Doing so will automatically set your

Messenger URL, which comes attached to an m.me domain.

For example, our URL is

http://m.me/ConstructDigital. With this URL, you can talk directly to us.


Go to the Automation menu to start crafting a default reply. This ensures that when users message you and you can't reply right away, an "away message" automatically pops up to greet them and inform them that their message has at least been received.




Set your call-to-action buttons. Finished sending a message? It doesn't stop there. Make sure you have call-to-action options to further engage your leads: "Visit the Blog," "Check out the Products," or "Talk to a Human." Don't forget to give them the option to unsubscribe. Here's how we do it:


Tip: Make sure your welcome message or default reply is clear and in line with your brand.
Workflow 2: Leverage on Your Content
Your B2B blog content deserves every chance it can get to acquire an audience. Through this Facebook Messenger workflow, you'll be able to push more people to view it.
Go to the Broadcasting Menu to start promoting your blog content. Choose the Subscription Broadcast option, which allows you to deliver non-commercial content to your subscribers.


Personalise your message. Make it conversational—not robotic. Also, make sure that the blog your leads will read is useful, interesting, and worth their time.




Ensure that every blog post featured has a CTA, so you have a better chance of capturing users and directing them to your page or content. Here's our Facebook Messenger bot suggesting one of our blog posts:

Workflow 3: Get Feedback
Sometimes it's more important to get feedback than to close. This, after all, is how you can understand your customers' pain points and identify a solution that addresses their problems. So, have an option for users to give feedback, ask questions, or reply to your Facebook Messenger bot.
Add a "User Input" field within your ManyChat sequence, within which you can collect Custom Fields and gather the feedback in kind.





Provide an automated message that thanks the user for his feedback.

Ensure you have an answer

every time you get user input.


Let users know if their feedback has been acted upon. This will reinforce users' belief that you are listening and do care about their feedback.
Workflow 4: Sales Conversation
There will be times when a lead wanders into your Messenger window and already wants to buy something. In this case, you don't want your end of the offer to stop just by offering a gallery of articles to read.

Include the option for a user to contact your team directly as part of your welcome message.


Make sure your sales team is ready with a response within 15 minutes. Someone must be on standby to monitor the channels for leads. Here's how we do it: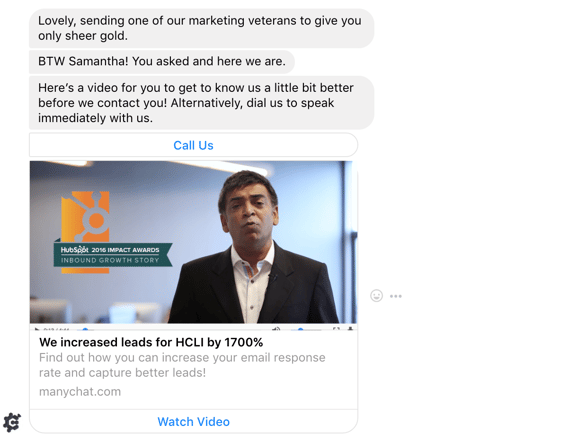 By doing this, if a lead goes cold, your team can follow up directly:



No longer will you suffer from one-sided emails that get opened but are ultimately ignored. Of course, exercise restraint when going after leads. If someone's not displaying any interest after three tries, mark them as a cold lead. Don't hesitate to drop leads that show no promise.
Get the Right Leads with Messenger
What we've described are just a few approaches that you can use to grow demand and improve leads. What other workflows do you have for your B2B marketing? Comment below and let us know!
While you now know how to set up these ManyChat workflows, don't forget—there's the process of getting users to your Facebook Messenger list in the first place!
If you want to know how you can grow your Facebook Messenger list exponentially, hit us up at http://m.me/ConstructDigital. We're preparing a whitepaper that will discuss this topic, and you'll be the first to know when it's launched!

Header image: Pixabay
Body images: QuickSprout, ManyChat
More insights