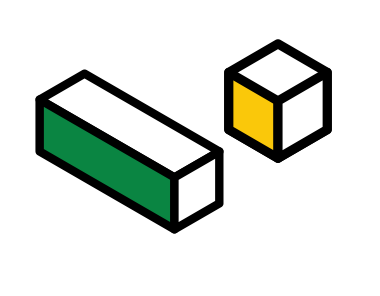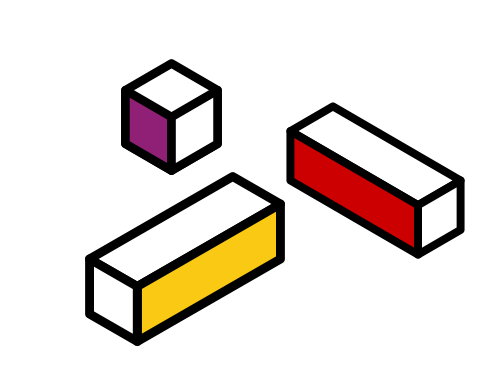 eCommerce Payment Gateways in Singapore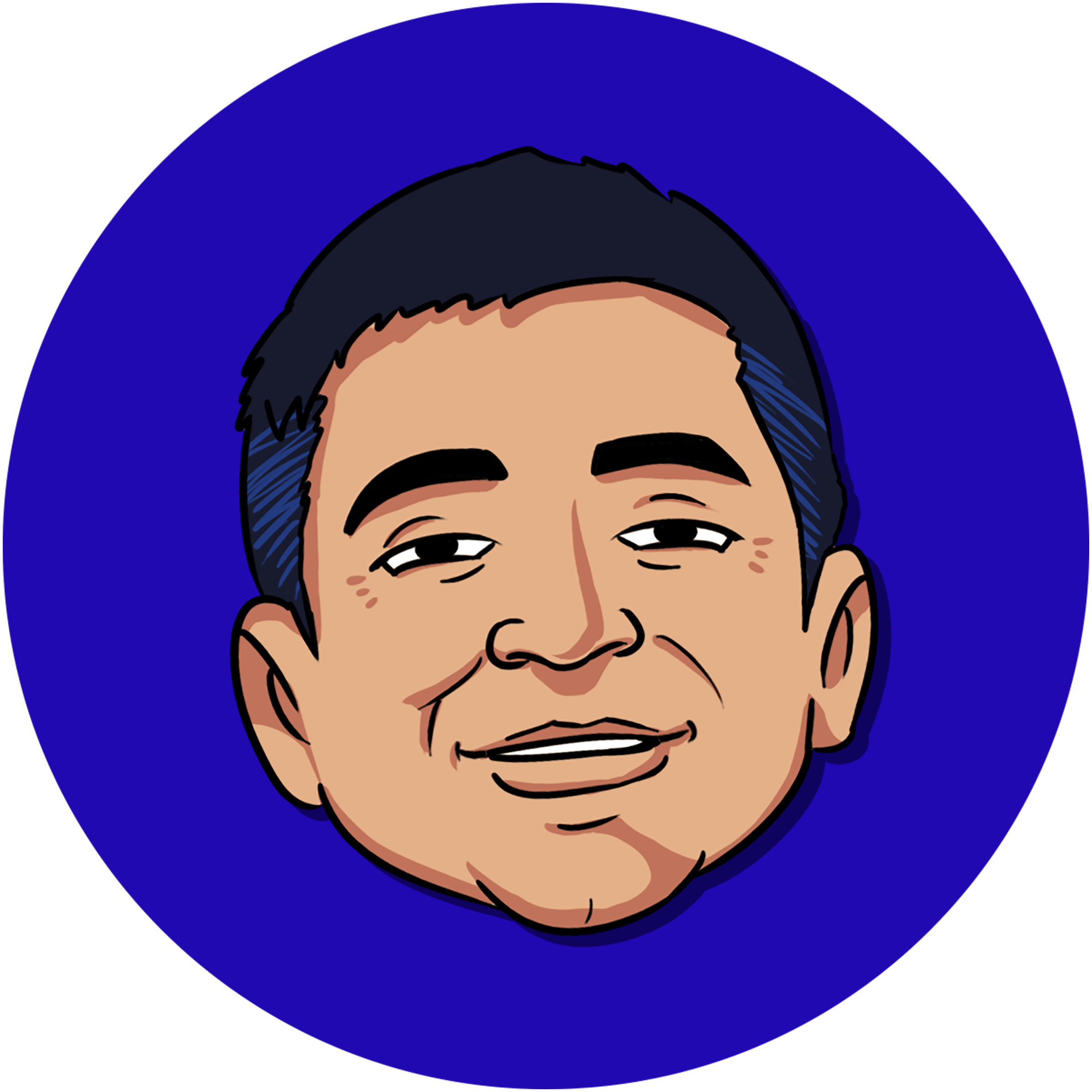 Charanjit Singh
07 Dec 2016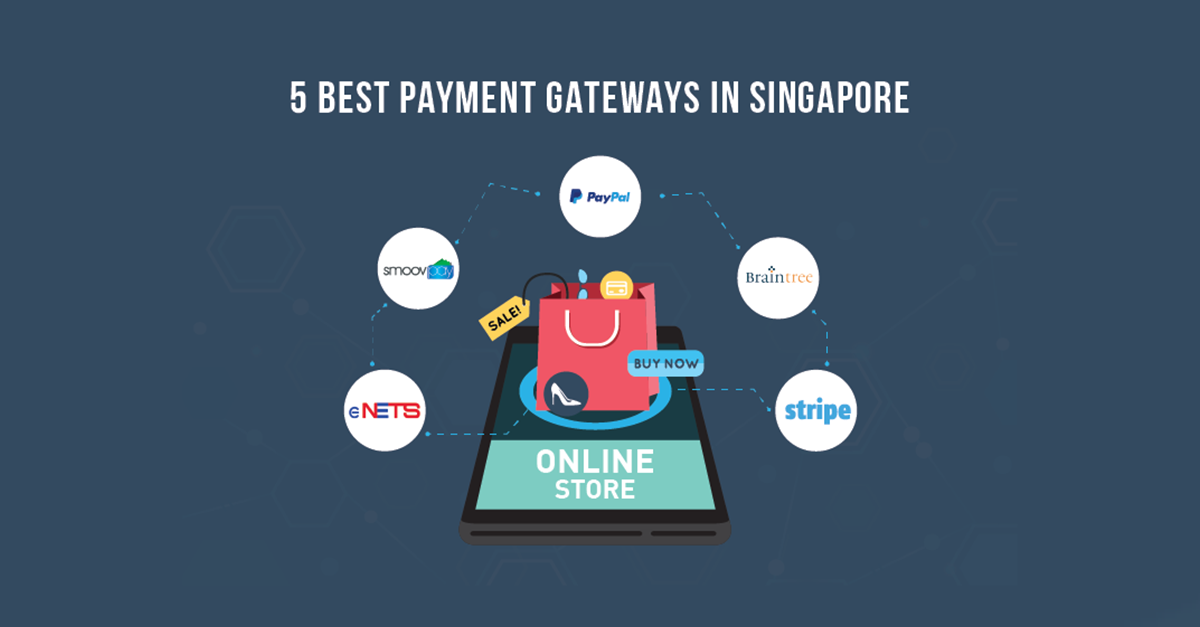 Chances are, if you're reading this article, you're establishing your very own e-commerce site. You might have a product that appeals and attracts, but if your payment gateway is a barrier to purchase, it can potentially harm your business and reduce conversion rates.
Did you know that half of online shoppers could cancel their purchases if their preferred payment method is not available?
What is a Payment Gateway?
An online payment gateway authorises and authenticates the payment between your customers and your ecommerce website. It plays a critical role in making or breaking your customer's e-commerce experience by letting customers make credit card payments on your eCommerce website.
Before selecting a specific online payment gateway for your website, ask this question:
Would you like to get a merchant account and a payment gateway separately or use an integrated solution from a Third Party processor?
What are Merchant Accounts?
Merchant accounts are accounts where money is deposited after a successful online transaction with your customers. Alone, they are not sufficient for completing online transactions. They need to be paired with their compatible payment processor to support credit card payments. For instance, if you decide to set up a merchant account with DBS, you have to couple it with a payment gateway such as eNETS. As the wave of eCommerce influx continues, new businesses are starting to lean towards the use of third party processors instead of using merchant accounts to handle online payments.
What are Third-Party Processors?
In simple terms, these are payment gateways that come with an in-built merchant account, eliminating the need to set one up for yourself. Setting up your own merchant account will be more time-consuming but can possibly lower your transaction costs on online payments. Third party processors cut to the chase, allowing to collect online payments without a merchant account with a bank in Singapore. With competitive rates, third party processors are becoming more attractive, especially to small and new businesses with limited resources.
How do Third-Party Processors work?
Third party processors validate payments by your customers and deposit the amount into your account directly. They generally come at no monthly or set-up fees. Instead, these gateways charge on a per-transaction basis. With the comparative ease of integration and low initial setup costs, third party processors make it easy to setup online payments for websites with low purchase volumes.
In contrast, merchant accounts will often only be granted to you by financial institutions if you possess a favourable personal and business history, and a viable business model. They also come with a significant amount of fixed fees as well as deposits with the bank, which could make it difficult to set up for new businesses with little capital to spare.
Checklist for Payment Gateways in Singapore
We're done the research and laid out the 5 factors you should consider when choosing a payment gateway in Singapore:

1. Transaction Fees
These include fees such as transaction fees, monthly fees as well as setup fees. Obviously, the lower the fees the better! Although the difference in per-transaction fees between the various payment gateways is lower than 1%, they could add up to a significant amount with an increase in purchase price and volume. This works especially if your business is part of the luxury and premium goods sector.
2. Card-types accepted (Mastercard, Visa, Nets)
Of course you have to make sure that the payment gateway offers your target audience with means that they can pay with. Most shoppers in SIngapore are comfortable using their credit cards for online payments. But an important point to consider is whether you're appealing to the local or international market? Find out what your target audience would like to pay with, and make sure the payment gateway can support it.
3. On-form payments
It's how the payment page looks and works. Typically, a payment gateway shouldn't make customers feel like they have to do more work to place an online order. It should be easy to use. Certain payment gateways redirect customers to the payment processor's platform, potentially hurting your conversion rate if they feel insecure about the payment process. Hence, it is important to use a reputable payment gateway to increase trust in your website, especially for new businesses.
4. Ease of integration into your website
Payment gateway integration ultimately depends on the needs of your business. Would you require any customisation or would a simple hosted gateway suffice? If your business is new, simple and easy integration could be the most advisable and appealing option. This allows you to dedicate more time and effort to the success of your product launch instead of spending days integrating your payment gateway to your website.
5. One-time vs Recurring Payments
Some payment gateways offer the useful feature of collecting recurring payments. Imagine having to manually key in your payment details every month. With such a tedious process, conversion rates will definitely suffer. The option of recurring payments is exceptionally useful if your business offers subscriptions. Billing information can be securely stored and automated payments can be made, eliminating repetitive and manual work on your customer's side.
More Singaporean websites seem to be choosing the option of third party processors. Although local payment gateways such as eNETS still hold considerable interests, it is evident that more e-commerce platforms are leaning towards third party alternatives such as PayPal and Stripe. Even local third-party processors are appearing in the market. With its low transaction fees, SmoovPay is a worthy competitor to the big names.
Read: B2C eCommerce: Know Your Customers, Including Those Whom You'll Never Meet
5 Payment Gateways to consider in Singapore
Now let's dive into the 5 payment gateways that you should be considering for your e-commerce website.
1. PayPal
Paypal is a well-known global payment gateway and is supported by e-commerce platforms such as Shopify and Woo-commerce. You can choose from the various options offered by PayPal with the two common ones being PayPal Express and PayPal Standard.
The difference between them is the customer checkout experience offered. PayPal Express provides a quicker and easier on-page checkout process where customers aren't required to enter their shipping or billing information if they already have a Paypal account with the associated information stored.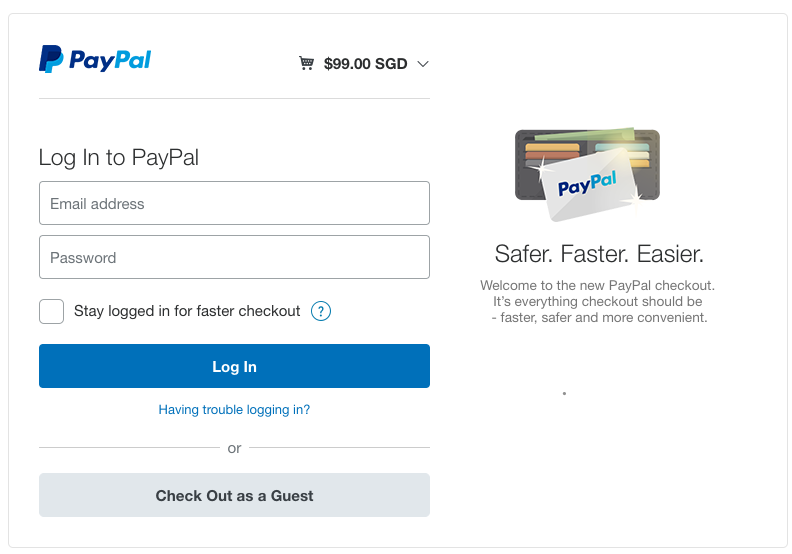 PayPal Standard is a more typical checkout process. Your customers are required to enter all their information on your website before they push the checkout button to be redirected to PayPal's site for payment using their credit card, making it a comparatively less instant process. Although PayPal is reputable and promotes easy implementation, do note that it has one of the higher transaction fees compared to other payment gateways listed here.
However, PayPal does advocate a competitive business environment by charging a lower transaction fee with an increase in sales volume. So if your business has a high monthly sales volume, transaction fees are significantly lower.

source: https://www.paypal.com/sg/webapps/mpp/paypal-fees-table
Paypal Transaction Fees
3.9% on total sales amount + $0.50 fixed transaction fee (For a monthly sales of up to $5000)
No setup costs
No monthly costs.
Payment accepted
PayPal, Visa, MasterCard, American Express, Discover, Diner's Club, and JCB
Allows customer to checkout without a Paypal account
On-form Payments
A PayPal window will overlay your site upon checkout. Customers will still remain on your page which will be visible in the background. With its good reputation and trustworthy logo, using PayPal may boast your conversion rates if you're new to ecommerce and have yet to establish a trusted brand. This only applies for Paypal Express.
Integration
Simply sign up by creating a business account with your email and you're good to go. If you are using Shopify, you instantly set up a PayPal Express account as soon as you open a store! It's that simple. There is also a free plugin made by the guys at Automattic for Woocommerce as well.
Payment Options
Paypal offers both one-time payments and recurring payments. Create a recurring payments profile for your customer and Paypal automates the payments billing start date, frequency and amount. It also allows you to request for payments from your customers on a regular basis at intervals chosen by you.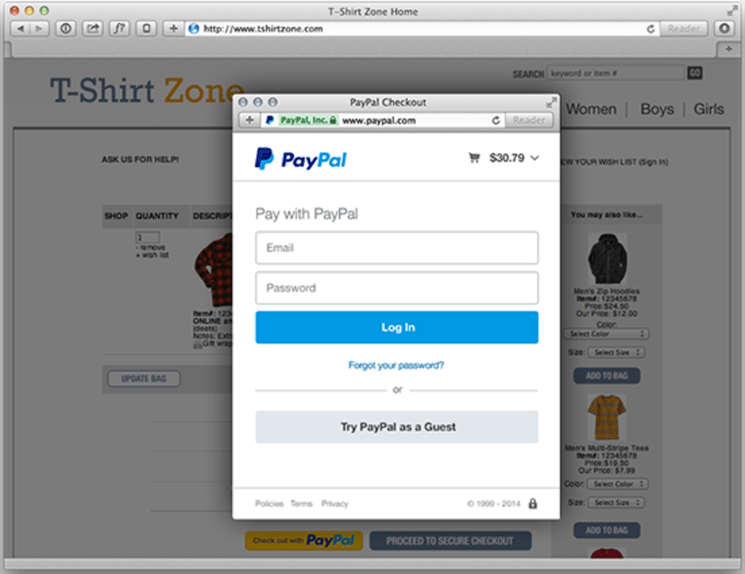 source: https://developer.paypal.com/docs/integration/direct/express-checkout/integration-jsv4/checkout-flow/
2. SmoovPay
SmoovPay is a payment gateway from Singapore that provides very competitive rates. If you are targeting Singaporean shoppers, this could be a viable choice for you.
Transaction Fees:
2.9% on total sale amount + $0.25 fixed transaction fee
No setup fees
No monthly fees
Payment accepted:
Integration:
Integration is simple and can be done in as quickly as 15 minutes with their customised tools and plug-ins. Minimal technical knowledge is needed for its setup. Simply generate a payment link for your customers through SmoovPay's auto generated payment page, embed the payment button and generate a signature to protect data exchange between yours and SmoovPay's server. An easy step-by-step guide is provided to you.
On-form Payments:
Customers do not remain on your site's page upon payment. However, Smoovpay distinguishes itself with its 3-D authentication where customers get redirected to a page for One-Time Password (OTP) acknowledgement.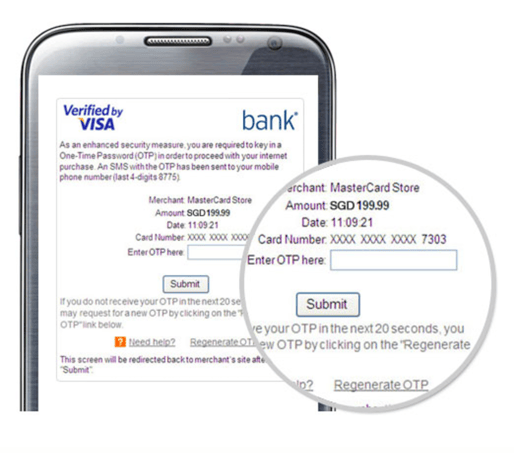 image source: https://merchant.smoovpay.com/
Payment Options:
Only a one-time payment option is offered at the moment. Smoovpay does not currently support subscriptions.
3. Stripe
Having only been launched officially in Singapore on September 20, 2016, Stripe is relatively new to Singapore's e-commerce businesses. It is known to be reliable, trusted, and highly flexible. Although it is used by big names such as Deliver, Grab and Kickstarter, Stripe is also relevant to smaller businesses and startups.
Transaction Fees:
3.4% on total sale amount + $0.50 fixed transaction fee
No setup fees
No monthly fees
Payment Accepted:
Visa, MasterCard, American Express, Discover, JCB, Diners Club cards and Bitcoin
On-form Payments:
Stripe offers a direct Payment Gateway which allows your customer to remain on your store page where credit card payments can be made easily. It enables you to craft your own payment flow by designing your own Checkout experience. It also offers the option of saving your customer's card details so they can pay with a simple click of a button, all with security in its design.
Integration:
Stripe requires you to have a certain level of expertise or hire a developer for a more customised approach with its Payment API. However, if you're using Stripe with third-party platforms such as Shopify and Woocommerce, you will not require any programming, hosting or complex setup as most of these platform already have Stripe support built-in.
Payment Options:
Stripe offers both one-time payment and recurring payment options. Stripe subscriptions allow you to customise the management of secured billing, providing you with more control. They even cater to the more complex billing models to suit your business needs and allow for multiple subscriptions per customer.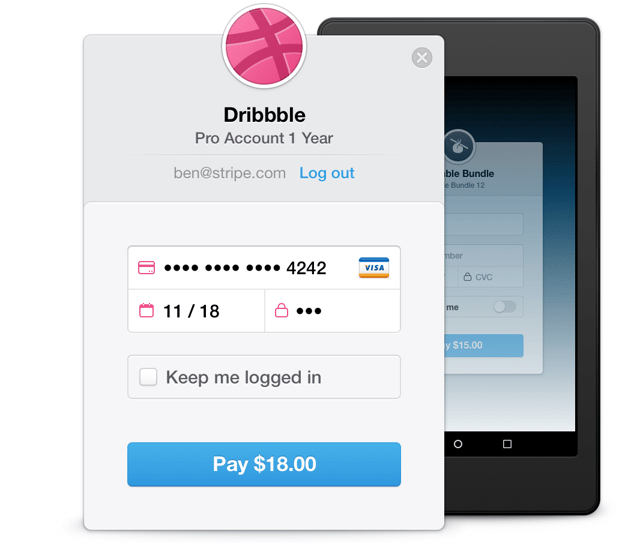 image source: https://stripe.com/checkout
4. Braintree
Braintree is part of the PayPal family. Unlike PayPal, it offers customisations to suit your desired customer experience.
Transaction Fees:
3.4% on total sale amount + $0.50 fixed transaction fee
No setup fees
No monthly fees
Payment Accepted:
Visa, Mastercard, Maestro, JCB, Discover, American Express, Diners Club International, UnionPay, PayPal, Apple Pay, Android Pay
On-form Payments:
Braintree enables customisations that allow you to have the payment page that you desire. They also do offer easily integrated ready-made solutions with a simple interface as seen in the image below.
Integration:
Braintree offers 2 types of integration. The first would be a basic integration which is a quick, simple ready-made experience that is easy to integrate into your website. However, unlike the advanced option offered, it can't be customised much. The advanced option on the other hand allows a flexible and user-friendly user experience coupled with PCI-complaint APIs. This customisation requires a certain level of technical expertise, hence you will require a developer to aid in building a customised version with Braintree's open API. Despite that, Braintree is relatively easy to use considering the amount of customisation it allows. For Woocommerce, there is a paid plugin available that allows for very easy integration.
Payment Options:
Braintree offers both one-time and recurring payment options as well, at no additional cost beyond standard pricing. Similar to Stripe, Braintree offers flexible pricing for your customers. It also offers failed transaction management allowing you to automatically retry past-due subscriptions and notify your customers with customised emails.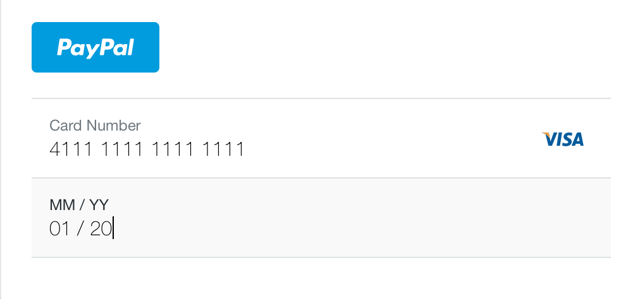 image Source: https://www.braintreepayments.com/en-sg/products-and-features/drop-in-ui
5. eNETS
Now, back to the option of setting up a merchant account coupled with a payment gateway. Although setting up merchant accounts can possibly come with the advantage of having lower transaction fees as opposed to third party processors, it is more difficult to integrate into your site and demands a higher initial cost due to setup and monthly fees. Setting up a Merchant account also does require a relatively long technical implementation lead-time.
Depending on your needs, it could take 2 to 6 weeks for a complete integration. In addition, there are eligibility requirements you might have to meet to sign up for a merchant account. Setting up a merchant account is more suitable for businesses that have already been established for a considerable amount of time with a solid banking history. It is not advisable for new business ideas that are still in testing due to its long setup time, eligibility requirements and higher initial fees.
The eNETS payment gateway requires a bank account under your company's name hence you will have to set up a Merchant account where customer payments get deposited. While the exact transaction fees are not available online, eNETS is known to have relatively competitive transaction fees compared to the other service providers. eNETS is also known to be one of Singapore's leading and most trusted payment gateways.
eNets Transaction Fees:
Transaction fees are unavailable on the website.
Setup fees required and varies
Monthly fees required
Payment Accepted:
Major international (VISA, MasterCard, AMEX) credit card payments online, online payments on their websites from Internet Banking users using their bank accounts. eNETS is also available to Singapore consumers with DBS/POSB, OCBC, UOB or Citibank Internet Banking accounts.
Integration:
Relatively long application processes results in a slower and more tedious integration.
On-form Payments:
Offers the choice of your own on-site payment page as well as customisable order and payment pages.
Payment Options:
eNETs offers both one-time payment and recurring payment. It also has the additional feature of accepting instalment payment plans.
Merchant Account or No Merchant Account?
The first question you should consider is if the hassle of setting up a merchant account is even worth the savings in transaction fees or additional features offered. eNETS could be a good option for local businesses because it accepts the popular payment methods of Singaporeans. You could then compare the rates. If a favourable rate is offered, the savings in transaction fees could potentially make up for the initial costs and improve profits in the long run. To each business its own.
Consider the volume of your sales and the type product you're selling. Are you selling a luxury or budget product? A higher per-transaction fee, for instance the 3.9% offered by PayPal, is going to result in higher cost for a luxury product as opposed to one that lies in the cheaper range. Similarly, a lower transaction fee might result in higher savings if you sell large amount of quantities each month as variable cost would be reduced.
Final Word
All in all, the payment gateway you choose depends on the nature of your e-commerce business. A new business should consider third party processors because of its quick and easy integration into websites. Whereas a larger and more established business can look into setting up merchant accounts for the various benefits that might cater to its target audience and business needs.
Need help with setting up your e-commerce platform? Talk to our pros.
Looking for more eCommerce articles? Check out our comprehensive eCommerce resource page.
More insights