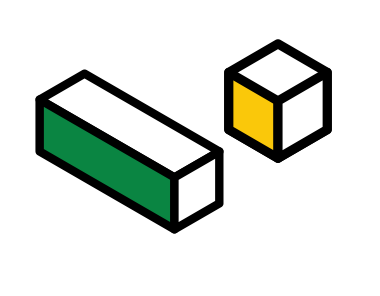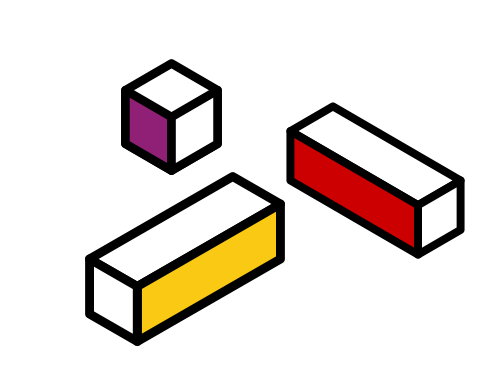 8 Free AI Marketing Tools to Improve your Marketing Team's Productivity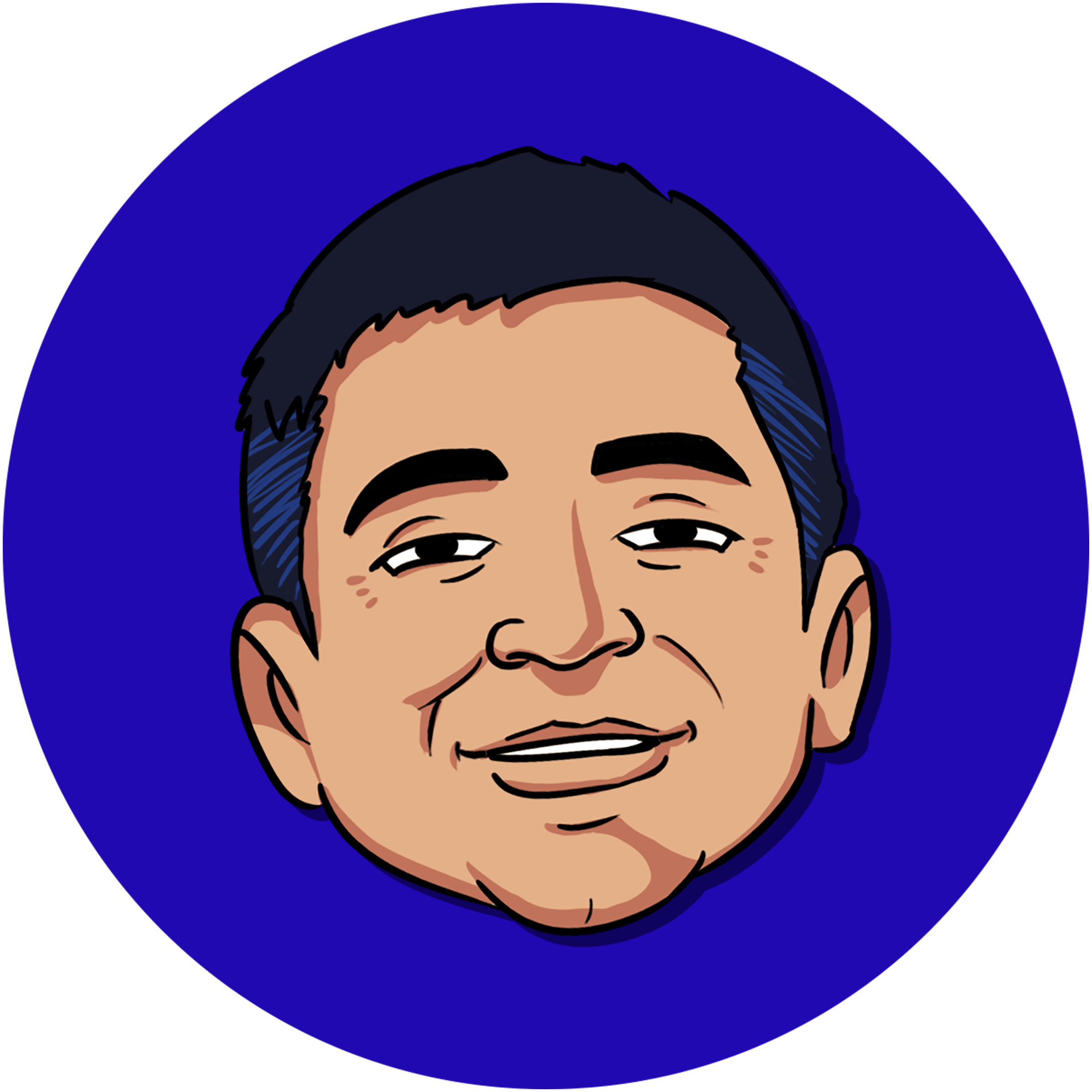 Charanjit Singh
05 Dec 2021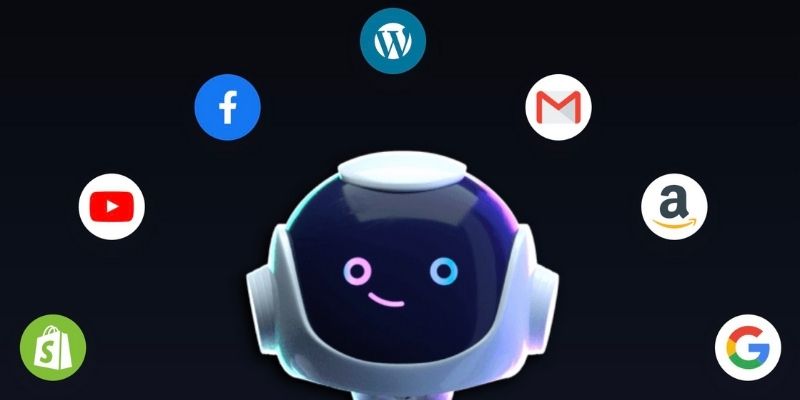 AI marketing tools are becoming more and more popular. These days, AI which stands for artificial intelligence, is not just a few computer programs written by humans. With so many AI tools available today, Marketers can now use AI to scale up their marketing efforts without having to invest too much time or money into it.
Read on to learn how these 8 free AI Marketing Tools will give your marketing that competitive edge!
What can Artificial Intelligence Marketing Platforms Do?
There are a number of AI marketing platforms that can do things like social media management, email marketing, and even content creation. AI tools use machine learning algorithms to automate these processes, which can help you save time and improve your marketing productivity.
Some common tasks that AI marketing platforms can help with include:
-Creating custom audiences for Facebook and Instagram Ads
-Generating Content and Graphics for your Social Posts automatically
-Generating leads through email marketing
-Optimising website content for better search engine rankings
-And so much more!
But not all of these abilities come for free. Here we will stick to tools that are available for free only. So if you're looking to give your business that competitive edge, be sure to check out some of the best AI marketing platforms out there!
List of Free AI Tools for Marketers
1) Jarvis.ai - A Fantastic AI Writer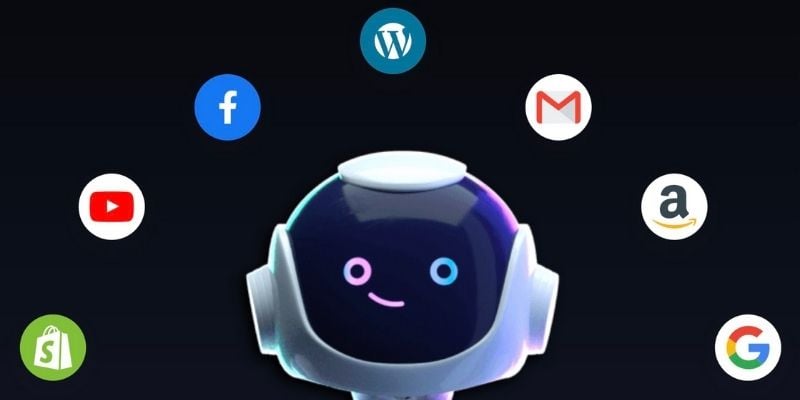 Jarvis.ai is one of my favourite AI marketing platforms that I use almost every day of the week. It offers a wide range of features, including social media content creation, email marketing, and long-form content creation. For example it can generate copy for Google Ads, Social Media Posts as well as blog posts quickly and with minimal effort.
One of the best things about Jarvis.ai is that it's incredibly easy to use. You don't need any coding experience or technical knowledge to get started. With its strong Natural Language Processing (NLP), you can create content with minimal effort by simply giving Jarvis an instruction and "he" will proceed to put out some rather well written content for you.
And if you're not sure how to do something, Jarvis.ai has a wealth of tutorials and support articles available online. I'm loving Jarvis's Boss Mode - which is perfect for experienced writers.
Overall, Jarvis is an excellent AI marketing tool that's perfect for small businesses and startups.
2) Beautiful.ai - A presentation maker that Designs for you
If you're looking for a presentation maker that designs slides and graphics automatically, then check out Beautiful.ai.
Beautiful is great because it makes creating presentations fun again! It uses AI to design custom slideshows in minutes with minimal effort from the user. And not only does it create stunning visuals, but it also sounds good!
All you need to do is input your content, and Beautiful will take care of the rest. So if you're looking for a presentation maker that does all the hard work for you, then Beautiful is definitely worth checking out!
3) Hotpot.ai - Graphics for non-designers
I'm sure most of you are already familiar with Canva - a great design tool for non-designers. But if you just don't have the creative eye and need more help you must check out Hotpot.ai.
Hotpot.ai makes graphic design and image editing easy. This AI tools lets experts and non-designers automate tedious tasks with attractive, easy-to-edit templates which allow anyone to create device mockups, social media posts, marketing images, app icons, and other work graphics.
Plus, all of the graphics are royalty-free so you can use them however you like! So if you're looking for a quick and easy way to create stunning visuals, then be sure to check out Hotpot.ai!
4) Deep-image.ai - Image processing on Steroids
Have you ever been in a situation where you needed to use a Low-quality image for a Ad and just didn't have access to the high-resolution file?
Deep-image.ai is an AI image processing platform that can help! It allows you to upload images and instantly get results from what it learns about the picture - such as objects in the foreground vs background, mood of the scene, colors used etc. And these are all accessible in real-time!
Deep Image is great because it can help marketers identify the best images for ads so they don't have to rely on their own judgement. And while its main purpose is for image processing, you can also use Deep-image's AI features to analyze text and data too!
So if you're looking for an AI platform that can help you automate image processing, then be sure to check out Deep-image.ai!
5) Lumen5 - AI-powered tool for Video Production
Want to up your Marketing game by publishing videos but don't have the resources to make this happen? Enter Lumen5. Lumen5 is a great AI tool for marketers who want to turn boring content into attention-grabbing videos.
Lumen uses a combination of video creation and artificial intelligence to create high quality, animated explainer videos that are completely customisable. It can take your written content or an existing video and add graphics, music, text etc - allowing you customize the finished product to meet any Marketers demands.
For even more Automation, I have developed a Workflow that combines Jarvis and Lumen5 to generate Video Content for Social Media platforms in no time.
6) Google Autodraw - Next-gen MS Paint
Ever needed a diagram or drawing but just couldn't find the right one in your company's subscribed Stock Library? Especially if you're not gifted with a natural flair for drawing? This is when Google Autodraw can be a life-saver.
Its a neat little tool like MS Paint - that lets you doodle and create drawings - but it's powered by AI which makes your doodles look professional!
Best part is, Autodraw integrates with Google Drive so you can save all of your drawings in one place. And if that wasn't cool enough, there's even an app for Android and iOS devices! So don't go drawing stick figures on your phone when you could be using Autodraw instead.
So if you're looking for a AI tool that can help marketers create professional visuals even without any drawing skills, then make sure to check out Google AutoDraw!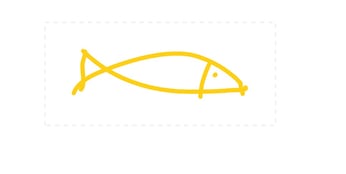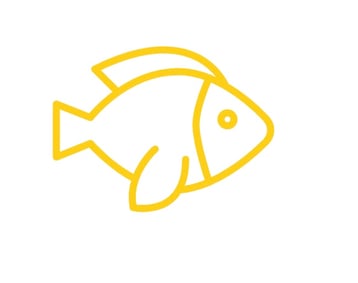 My Sketch of a fish (left) vs the version created by Autodraw (right)
7) PPF Maker - For really Cool Profile Pics
Do you need an easy way to generate custom profile pictures for social media? Then check out PPF Maker.
PPF (Profile Picture Format) Maker is a tool that lets marketers create engaging profile images in any size they like - allowing them to take full advantage of the Facebook Ad platform and its cool features! Plus, unlike Canva or other design tools marketers can use, PPF maker lets you add your own custom images - allowing anyone to create a unique image that's perfect for them!
So if you're looking for an easy way to spruce up your social media profiles, then be sure to check out PPF Maker!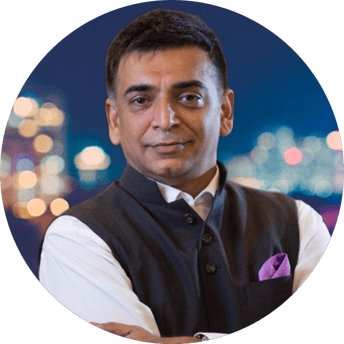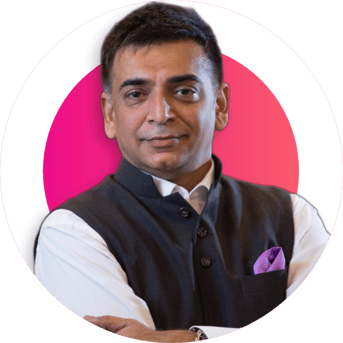 2 profile pics created by PPF Maker (Above)
8) BrandMark.io - When you need a Logo in a Jiffy!
Need a logo for your latest Marketing campaign but can't afford to hire an expensive Graphic Designer? Then check out BrandMark.io - the AI powered Logo Maker!
Brandmark is extremely fast and lets marketers create all sorts of logos but enter some basic information! It won't be perfect but definitely beats staring at a black Photoshop files trying to come up with Ideas. Although this is a paid Service, there is a Free part which is great for inspirations as you wont be able to download the Logos without paying for the Premium service (which is well worth it for $25/logo)
Improving Productivity
So there you have it! These are just some of the amazing Artificial Intelligence tools that marketers can use to automate their work and give themselves a competitive edge.
As you can see, AI can help to speed up processes, improve productivity and ultimately help you achieve better results.
So be sure to check out all of these tools, and see which ones will work best for you and your team and see the difference they make to your marketing campaigns! And remember, if you need any help or advice in using these tools , feel free to contact us.
Bonus Tip
How to Use AI to Create Videos for Social Media
We know Video has a string positive impact on your social media metrics, with Twitter reporting that tweets with video see 10x more engagement than those without. As a bonus, to help you drive social media Engagement, I'm going to share my workflow for quickly churning out high quality social media videos by using Jarvis and Lumen5 together. As these tools are available for Free - you too can try it out and see your Social Media engagement grow.
Step 1 - Writing the Script
Jarvis can even write you a script for a video. Using Jarvis's Templates, I just fill in the blanks and it gives me a script that was tailored to my content.
Step 2 - Using Lumen to Create the Video
Now that we have a script, I'll then use Lumen video's free service to create slides for my videos. Once you've created your account, follow these steps:
Choose "Slide Type" - either Image or Content Import images from Google Drive
Step 3 - Recording the Audio
Since Lumen5 can also record your audio, you don't need another software for this. Just hit the 'record' button and start talking over your video.
More insights