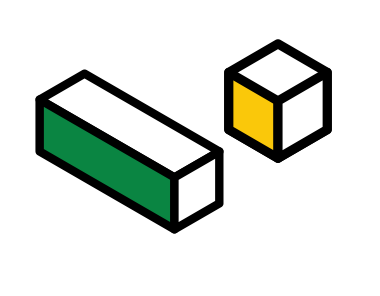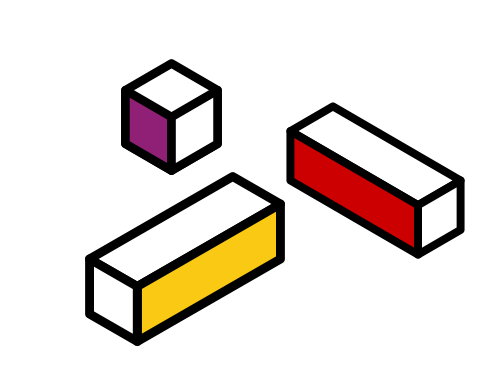 3 Content Distribution Mistakes That B2B Marketers Make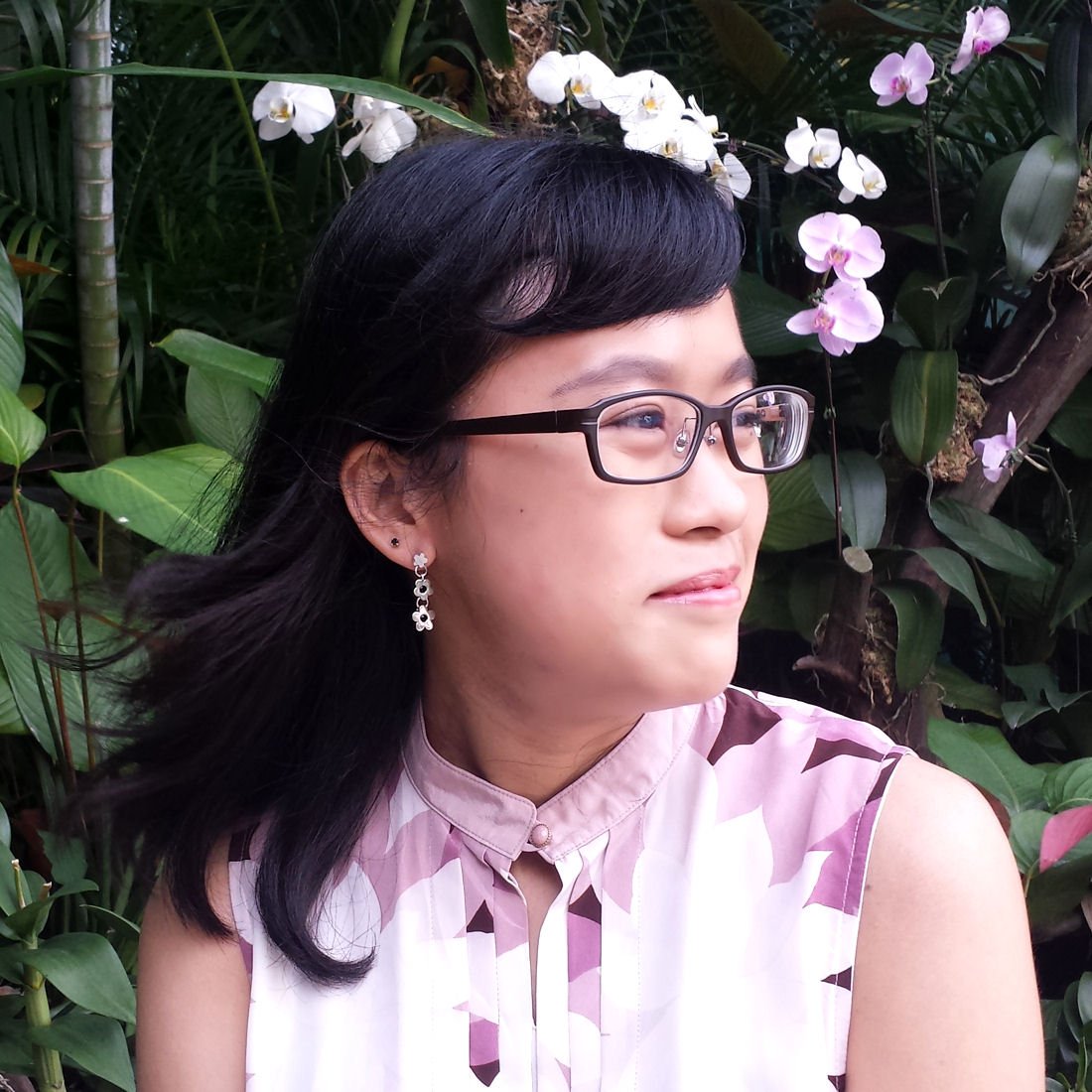 Ying Yi Wan
24 Feb 2016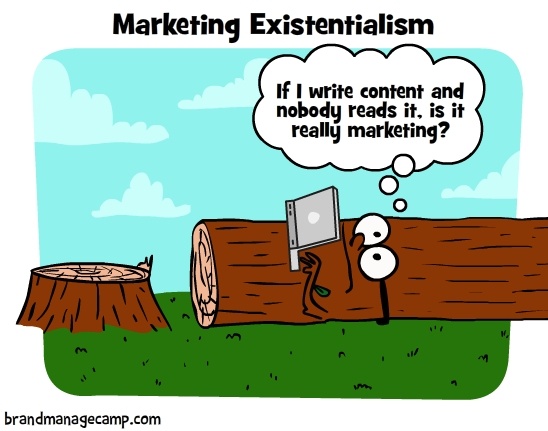 You might be familiar with the philosophical thought experiment that goes "If a tree falls in a forest and no one hears, did it happen?"
Great content that does not reach your potential buyers is a lot like that fallen tree. You can produce lovely content for your buyer personas and aligned with your buyer's journey, but if that content doesn't get to your buyers, then it's just a waste of resources.
That's why it is so important to distribute your content effectively.
Unfortunately, many B2B marketers stumble when it comes to content distribution[1]. To avoid potential buyers missing out on your great content, you need to cut through the noise and clutter of digital ads, memes, and other bric-a-brac.
In this post, we discuss common mistakes that marketers make when they distribute their content, which prevents them from getting visitors, leads and -- ultimately -- buyers.
Are You Guilty of These Content Distribution #Fails?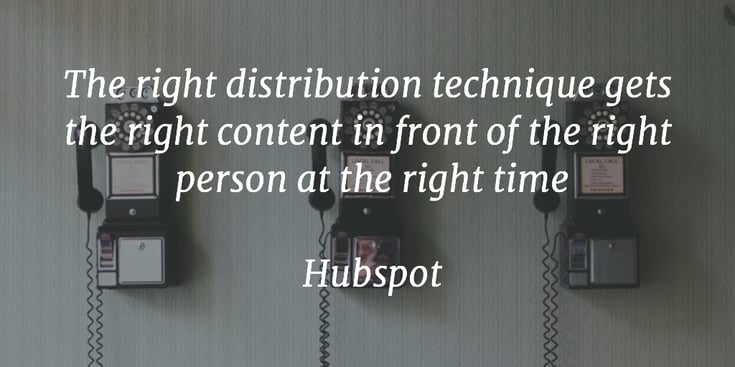 1) Social Media (Dis)Engagement
Content produced by B2B companies tends to be either buried deep inside company websites or have poor social media visibility[2]. That means no-one knows that it exists!
One of the easiest ways to promote your content is via social media channels.
Take this blog for instance. After each blog post is published, we promote it across our various social media platforms like Facebook, LinkedIn and Twitter.
But we also tweak the social media post to suit each platform. Twitter's 140-character limit means that descriptions must be short and snappy. On LinkedIn we take a far more serious and professional stance, and we save casual language for Facebook.
Here's a tidbit: Did you know that the prime lifetime of a tweet is just 18 minutes[3]?
That's why we recommend tweeting about things three times a day[4][5]. Updating your social media does not mean only sharing new stuff. We often re-share published content that is still relevant to the times and useful to our readers.
2) Forgetting Your Buyer's Journey
The buyer's journey determines two important things:
The content topics for different types of buyers
The promotional tactics that will resonate with your buyers
Blogs, for instance, are inappropriate for waxing lyrical on the awesomeness of your product. Users generally read blogs for useful information that solves a problem. Not a marketing spiel about your product.
But there is a place for these product-centric content -- we suggest having dedicated product sections on your website, talking about it on product review websites, and third-party sales partner websites.
More information on different tactics for different types of buyer's journey content can be found in our 4-Step B2B Marketing Campaign Plan eBook.
3) Forgetting & Not Measuring Your End Goals
It's easy to be dazzled by the likes, shares, retweets etc. that your content attracts. So much so that it's easy to imagine that your campaign is gaining lots of traction.
Don't be fooled by these vanity metrics. Ultimately, they mean very little to your stakeholders who are concerned about returns on investment (ROI).
Remember to measure your content's effectiveness and performance during the content distribution phase so that you don't lose sight of your goals. Example metrics that matter could be Marketing Originated Customer % and Marketing Influenced Customer %.
These metrics reflect marketing's contributions to customer acquisition, revenue and other crucial business outcomes, which your content has an effect on.
Making an Impact in the Digital World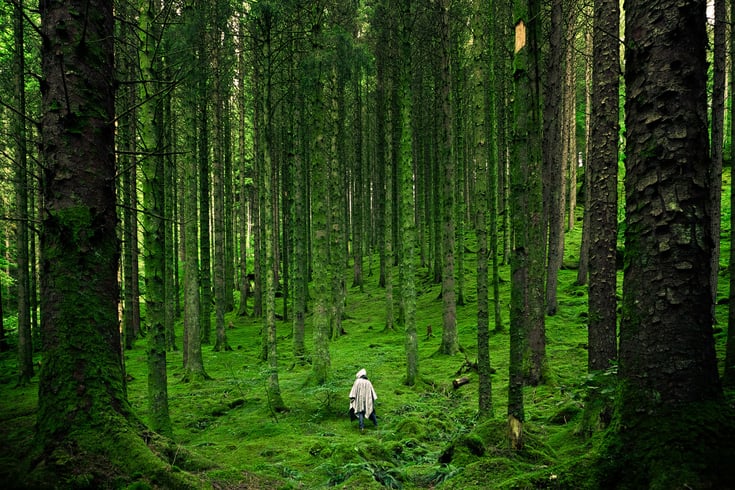 Your content is not only competing with your business rivals' content for your potential buyers' interest. You are also competing with cute cat videos, pop culture memes and Kanye West's latest 53 Million dollar debt proclamations.
Sounds intimidating? It doesn't have to be. You just need to remember these 5 points:
Having SMART overarching campaign objectives

Building a detailed buyer persona

Knowing your buyer's journey

Using 2 and 3 to produce quality content that your buyers will want

Distribute your awesome content effectively so that your buyers can find them
By following these five points, we're confident that your marketing campaigns will at least be timely, relevant and focused on your buyers. That's one way you can stand out from the rest of the pack.
Like what you read? Subscribe to our B2B Marketing Posts for more good stuff!
Credits & Sources
Header image from Brand Manage Camp
Quote generated via Pablo
Image from Pexels

[1] B2B Tech Companies: Stop Struggling With Content Marketing (src: CMO)
[2] B2B Tech Companies: Stop Struggling With Content Marketing (src: CMO)
[3] When is My Tweet's Prime of Life (src: Moz)
[4] The Social Media Frequency Guide: How Often To Post To Facebook, Twitter, LinkedIn, And More (src: Fast Company)
[5] How Often Should You Post to Pinterest, Twitter, Google+ and Facebook? [INFOGRAPHIC] (src: Ad Week)
More insights