When a search is conducted, Google will crawl through large amounts of content on the internet for two things:
Display results that are relevant and useful to the searcher's query
Rank results based on popularity of the websites serving the information
What makes a website or eCommerce site more relevant than another? Google does not reveal what their ranking factors are, but we know that they rank websites by relevance and popularity using complex algorithms/mathematics equations such as Panda, Penguine, Hummingbird and more.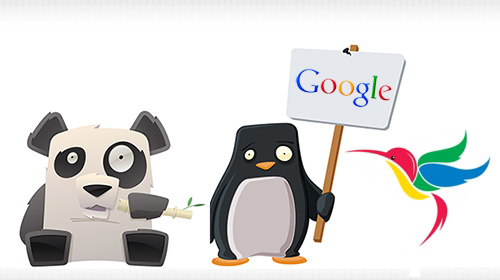 And let's be frank, Google's ranking algorithm is complicated and hard to understand. It takes into account more than 200 different variables, making it challenging to figure out how to adjust your site to rank high on Google's first page.
To simplify things and give you a better understanding on what Google looks for when it comes to rankings, always ask these THREE questions.
1. Is my technical SEO in place?
The technical features of SEO are unquestionably a must for setting up your site's foundation.

Site structure, URL structure, meta tags, header tags, keywords, alt text etc. are elements that SEO loves. Once these elements are up to par, you can move on with the pursuit to get top ranking on Google. Make sure whoever is designing your website or developing your eCommerce site puts in place a good foundation for SEO.
2. Do I have quality inbound and internal links?
Whether it is inbound or internal (both equally important), linking creates a powerful network within a website that benefits both the searcher and Google that crawls and indexes your site.

Not all links are equal, though. There are inbound links that won't improve your rankings, and instead cause a negative effect to it. Every now and then, remember to look into your links and remove any spammy ones you find.
3. Is there valuable content on my website?
There's no magical number as to how much content you should put out. The crime here is not over producing content, it is putting out bad content. No matter how much content you want to create for your site, make sure that it is valuable and useful to the reader.

Of course, the more content you have, the more you can link internally, contributing to a stronger and more interconnected site for search engines to index.
Once those three questions are answered properly, your website will be on its way to getting noticed by search engines. To summarise Google's search algorithm:
A website that ranks #1 on Google is the website that the algorithm has given the best score based on its 200 plus variables.
Google often adjusts and updates its search algorithm, so a website that's rank #1 this week may not be at the same spot a week later.
The rise and fall of a website ranking depends on a website's existing authority and quality, as well as other competing websites ranking for the same keywords.
Google gives value to sites that are actively improving, so making necessary adjustments to your site once in a while can improve your rankings.
Climbing up Google's ranks won't happen overnight, it will take time and effort. The are no shortcuts, review your website often to see what works and keep going back to the three questions above.


This blog post is part of our series on Growing Small Business Digitally. Cant wait for the rest of the posts? Then just click here to download our free eBook on SEO Tips to Improve Your Rankings on Google to level up in digital marketing!