Blockchain is a buzzword that hasn't fizzled out since it exploded in 2017. Everything today has a blockchain system of some sort being implemented as a solution.
It should then come as no surprise, that marketing has its own fair share of blockchain platforms proposing solutions for marketers and companies.
In this 3-minute video, we talk about everything you need to know about Blockchain for Marketing.
Here is a quick recap of the blockchain platforms currently making waves for marketers:
1. AdEx

AdEx is a blockchain-based ad network that promises to end ad fraud. On top of that, they aim to resolve privacy and consent issues when customers receive sponsored messages. Founded in January 2017, AdEx is currently 17 months old.
2. Basic Attention Token

The Basic Attention Token was introduced to address the issue of middlemen and fraudsters who hurt user experience, which in turn impacts publishers and advertisers. It proposes to be a decentralised and open-source blockchain-based digital advertising platform. The platform was announced on March 2017 and is today 10 months old.
3. Steem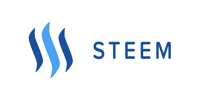 Steem is a blockchain-based rewards platform for publishers to monetize content and grow community. It's been paying out content creators since June 2016, making it to be around 23 months old. It's paid over US$40 million to content creators since and generates about 1,500,000 monthly posts on its platform.
Want to be at the forefront of digital advertising solutions? Talk to us to see if any of these systems can be deployed for your business today!
Also, in case you missed it, we've previously talked about how you can buy Bitcoin in Singapore here.