Companies, heed this: The world is growing more inbound according to Hubspot's State of Inbound 2016. People now prefer authentic experiences over interruptive cold calls—meaning, content that adds value to them and helps clarify their problems.

And it's the same thing happening across the B2B landscape—companies now have a newfound responsibility to educate their audience, rather than to simply shove products and services down their throats.

But fret not: Inbound isn't a scary thing to stay away from. For companies to get better at it, they only have to understand its methodology—which entails listening to their customers some more.

So to give you a head start, we've especially prepared a list of B2B marketing words to add to your arsenal. They're all 25 words or less (enough to gobble up in seconds!) and will definitely serve their purpose once you start embarking on your inbound marketing journey. Now, read on!

A/B Testing
A/B testing is an experiment where two or more variants of a webpage are shown to users at random to determine which version performs better.
Read: Measure Twice, Cut Once: Test to Win at Email Marketing
Above the Fold

Above the fold is the section below the browser window where the most important content is placed to attract visitors' attention.
Ad Rank
Ad rank is the product of cost per click bid and quality score. It determines how prominently an ad will display on Google's SERP.
Attention Ratio
Attention ratio is the ratio of links to the number of calls to action on any web page.
Bounce Rate

Bounce rate is the percentage of website visitors who leave after visiting a webpage. It measures a website's effectiveness in retaining visitors.
Call To Action
Call to action is a website prompt urging visitors to do a specific action related to an online promotion or offer.
Campaign
A campaign is a series of actions executed to achieve a specific business goal for a product or service over a limited period of time.
Click-Through Rate
Click-through rate is the number of clicks on a specific link divided by the the total number of users viewing a webpage, email, or advertisement.
Confirmation Email
Confirmation email is an email sent to a user requesting his or her approval for a specific action.
Content Marketing
Content marketing is a technique of creating and distributing content to attract and acquire a specific audience with the aim of driving profitable customer action.
Read: Is the Content You Create a Waste of Time and Money?
Conversion Rate
Conversion rate is the rate at which potential customers take actions that lead them down the marketing funnel.
Read: 9 Must-Know eCommerce Metrics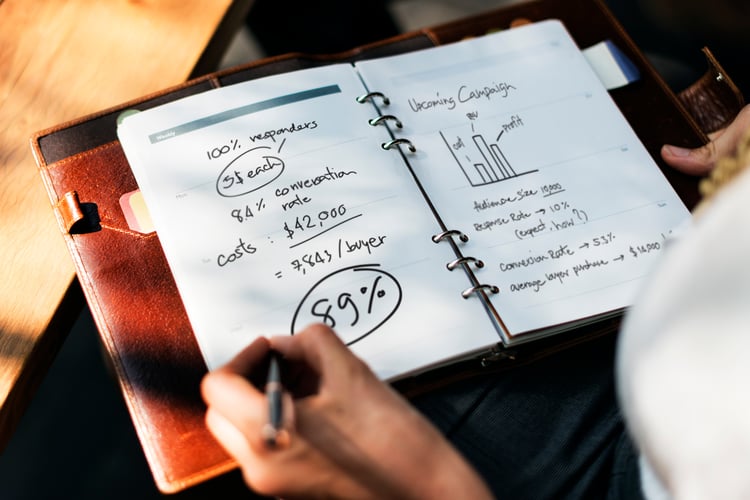 Cost-Per-Acquisition
Cost-per-acquisition refers to the aggregate cost for acquiring customers on a campaign or channel level.
Read: ROI in Marketing: Always Get the Customer Acquisition Cost

Cost-Per-Click
Cost-per-click refers to the cost paid for each click in a pay-per-click (PPC) marketing campaign.
Email Marketing
Email marketing is a strategy that involves sending emails to prospects to generate leads for a business.

Geo-Targeting
Geo-targeting is the method of generating and distributing different content to viewers based on their locations.
Inbound Marketing
Inbound marketing is an approach that helps companies create brand awareness through valuable content that engages the readers.
Keyword Research
Keyword research is a search marketing activity that helps companies increase their brand authority through identification of keywords relevant to their customers.
Read: Keyword Research Tools that We Swear By
Landing Page
Landing page is a page users land on after clicking on a call to action from an online marketing campaign.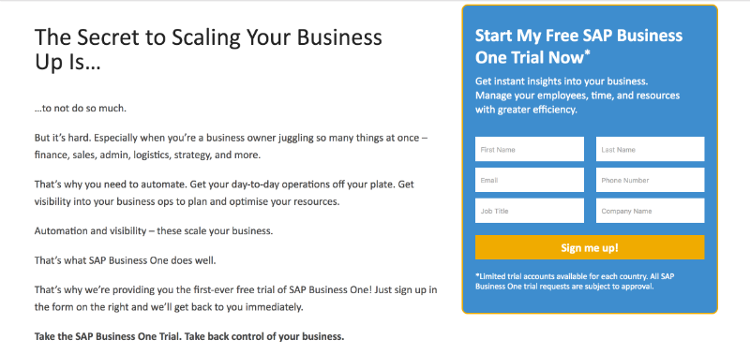 News flash: This landing page scored us qualified leads for the client—3700 net new names from the original target of 300! Read the demand generation case study.
Long Tail Keywords
Long tail keywords are specific keyword phrases that get less traffic but generate higher conversion rate.
Marketing Funnel
Marketing funnel is a marketing model used to track leads through every stage of the buying process until they become customers.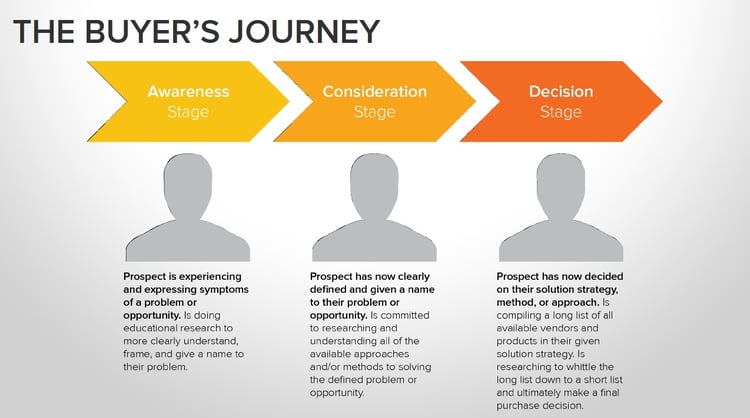 Multivariate Testing
Multivariate testing is a hypothesis testing whose aim is to measure the effectiveness of a combination of variables.
Open Rate
Open rate is a percentage that indicates how many people opened an email against the total number of email messages sent.
Pay-Per-Click
Pay-per-click is a model of internet marketing where advertisers are charged every time an ad is clicked.
Remarketing
Remarketing is the process of recapturing indecisive customers with ads that can lead them back to your offers.
Retargeting
Retargeting is a form of online advertising that reaches out to the majority of site visitors who bounce.
ROI (Return on Investment)
ROI is the measure of returns gained on marketing expenditure, calculated by dividing the difference between sales growth and marketing cost by marketing cost.
Download: Free Marketing ROI Reporting Template
SMS Marketing
SMS marketing is a permission-based marketing strategy that involves the use of text messages to reach potential customers.
Social Media Marketing
Social media marketing is the use of social media platforms to promote products and advertise services of a company.
Social Proof
Social proof is a social and psychological phenomenon where people mirror the actions of others so as to reflect correct behaviour.
User Intent
User intent indicates what customers want when they perform a search enquiry. It may be informational, transactional, or navigational.
UVP or Unique Value Proposition
UVP or Unique Value Proposition encapsulates the distinct benefit of your offer to your potential customers.
Welcome Email
Welcome email is an email used to introduce subscribed readers to products and services of a company.

If you still need help with other B2B marketing terms or B2B marketing in general, don't hesitate to click the button below!
Header image: Deposit Photos