This post concludes our Social Media series of the contesting parties for Singapore's GE2015. If you've missed out the first two posts, here are the links to it:
Part 1: Social Media Turf War GE2015
Part 2: Social Media Turf War GE2015
In this post, we cover the North and Central constituencies.


Ang Mo Kio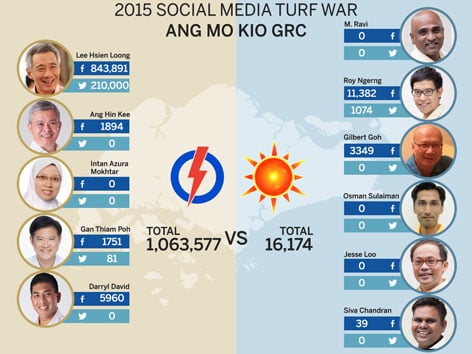 Punggol East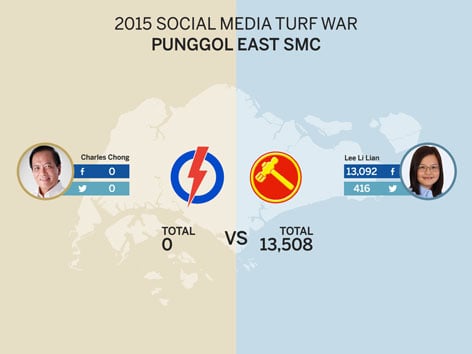 Sengkang West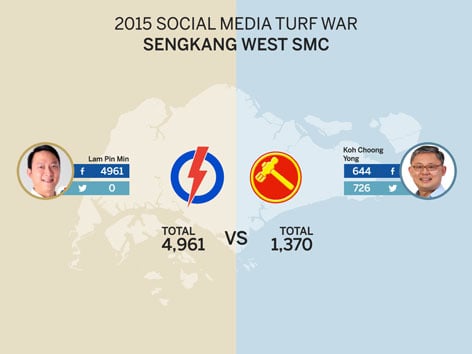 Tanjong Pagar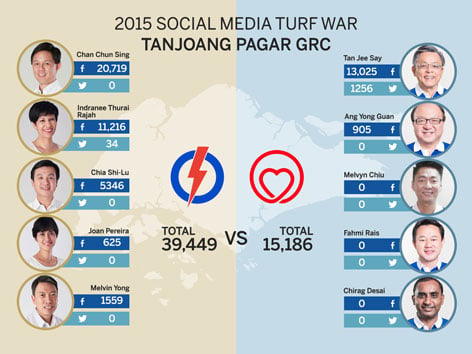 We're eager to see the results after polling day.
That said we've analysed all our data, added some additional data points and developed a model to attempt to predict the winners. Check out our #GE2015 predictions infographics.