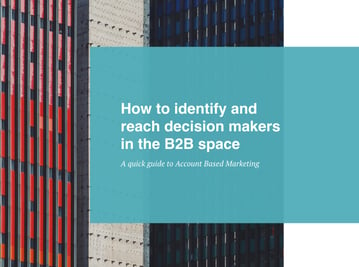 Ever wondered if there was a better way to reach out to your B2B prospects without having to cast a wide net and pray for the best?
Well, there's good news for you. A new methodology for B2B Marketing is making the rounds. It's called Account Based Marketing.
We're in on it and you should be too.
What you will get in this ABM Guide:
An introduction to Account Based Marketing (ABM)
Difference between ABM and Inbound Marketing
Identifying and mapping named accounts
How to reach key decision makers
Automated tools to help you succeed with ABM
Onwards to better marketing campaigns!